We are delighted that Triducive Partners Ltd, leading medical marketing and communications agency, have chosen to partner with Innovation Visual to help them achieve their ambitious digital marketing goals.

Our team have already worked on strategy and implementation tactics to help the Triducive team generate more quality leads through their website, to complement their current strategies.
About Triducive
Triducive Partners Ltd is a global marketing and communications agency which focuses on the medical sector. They work to help their clients shape the opportunity and strengthen the value proposition for their innovative products by focusing on shifting market perception. Triducive design and deliver consensus-based campaigns, working with professional thought leaders and experts within healthcare systems.
Triducive's Goals & Ambitions for the UK
The most important of Triducive's key goals is to bolster new customer acquisition and improve lead generation through the website performance, alongside their current telesales strategy.

Innovation Visual's goal is to increase the number of high-quality, converting leads through the website, but also to position Triducive as a critical resource for organisations within the medical and pharmaceutical industry which are looking to gain market share through changing the conversations in the markets that they operate.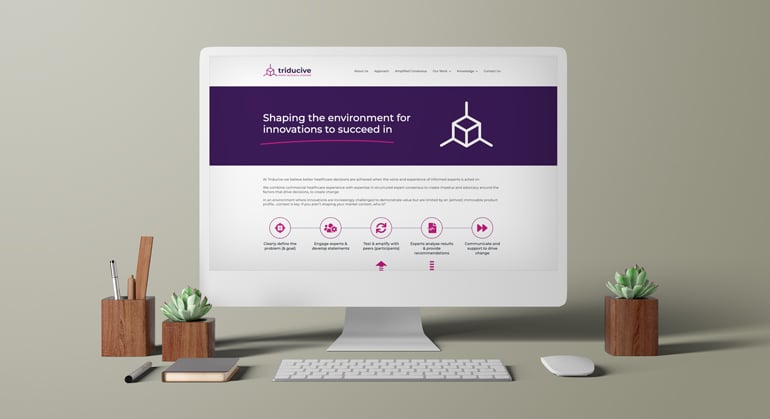 Helping Triducive Achieve Their Goals with Digital Marketing Services
Having just started working with Triducive, we are excited about the long term gains we can achieve with them but also the quick wins we can put in place for more immediate rewards. We have identified a long term digital marketing strategy which will gain momentum over time. This includes website optimisation, search engine optimisation and an effective content development plan alongside paid advertising.
Improving User Experience Through Website Optimisation
Currently Triducive's website lacks the level of visibility and ranking for relevant keywords they require to meet their revenue objectives. We will seek to address the issues that are currently limiting the performance of the existing website. This will include improving user experience and increasing visibility for the business in Search Engine Results Pages (SERPs) through technical SEO and an effective content strategy.
Content Strategy and Search Engine Optimisation
Successful keyword research will enable the Innovation Visual Digital Marketeers to optimise the existing content, to achieve quick wins and work in hand with the longer-term strategy.

We will seek to identify and understand Triducive's target audiences and develop personas for each audience type, identifying their pain points and 'jobs to be done'. This work generates data to drive the development of the different types of quality content, using identified key words, that the target audiences are searching for. Relevant, informative content with the right calls to action will not only appeal to the users who read it but to the search engines that rank it and deliver it in SERPs. Great content not only attracts the right audience but engages with them and drives that traffic to conversion by providing the information they need at each stage of the buyers journey.
Increasing ROAS through Paid
Alongside effective SEO and content, well-structured and optimised paid advertising campaigns will maximise Return On Ad Spend (ROAS) and increase the volume and quality of leads delivered to the site, which in turn will increase conversions. Effective PPC is a useful tool when used judiciously as part of a holistic digital marketing strategy and is useful in offering a means to control and smooth the cadence of lead generation and balance out seasonal or cyclical variances.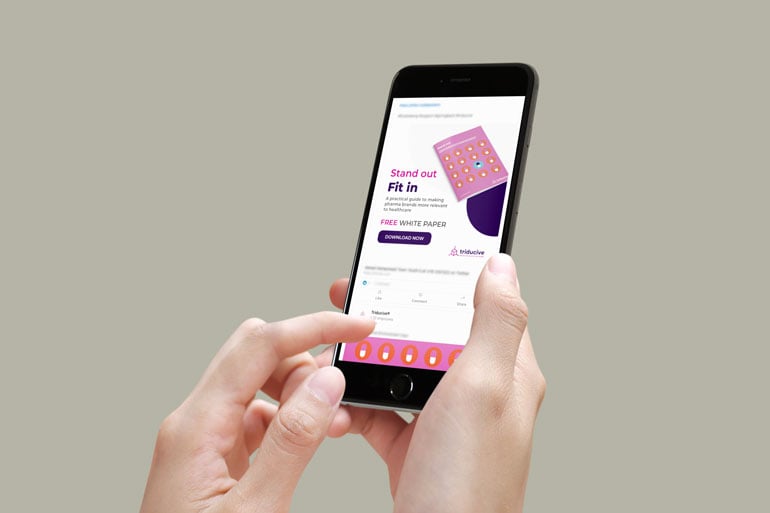 Need Support with Your Digital Marketing?
We are thrilled to be assisting Triducive with their goals for digital marketing. If you would like to find out how we could help your business achieve its goals and objectives, then please do get in touch!