Optimising international websites
There are a some very important factors that need to be considered when optimising a website in a different country. Our team are highly experienced when it comes to international SEO and understand what needs to be done to ensure positive rankings in the country you're targeting. You must consider:
Website structure
When expanding internationally it is recommended to create a website that specifically targets that country, but there are best practices that should be followed when doing this. For example, in most cases it is better to build a subfolder structure than using separate domains. The main reason for this is that the more domains you have, the harder it is to build domain authority for each individually. This will increase the time you have to invest in link building and make it much harder to build that domain authority, which is so important for determining search rankings.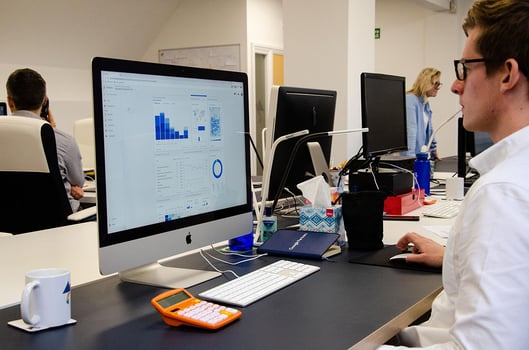 Correct implementation of hreflang tags
If you want your website to rank well in the native country, then it is vital that the targeting is setup correctly.
A subfolder structure, such as www.website.com/de or www.website.com/fr will allow you to benefit from the authority that your existing domain has built up through acquiring inbound links whilst still signalling to search engines that your sub-domains are targeting different countries.
However, for this to work correctly you will have to use hreflang tags that tell search engines that this subfolder is for a German speaking audience or French speaking audience. If these hreflang tags are implemented incorrectly, then this can have a detrimental effect on the success of your international SEO, as it can cause a duplicate content issue whereby each website is viewed as a copy of each other. This will lead to your websites being penalised by search engines like Google.
Our team are very experience with implementing hreflang tags across international websites, meaning we are well placed to make sure any potential issues are avoided.
Language
Simply translating your website from English into another language will not be enough for it to start ranking in different countries. You have to go beyond this. The reason for this is that each international market is different, and the way people search is different. Different countries also use different words and phrases for products and/or services.
Our team will be able to advise you on the best course of action to ensure successful international SE, including conducting in-depth keyword research in that language to ensure that pages are optimised effectively.