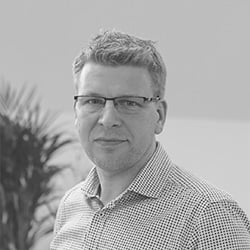 Tim Butler
CEO
Tim launched Innovation Visual in 2014. His previous experience in sales and marketing provided a solid grounding for his passion for technology and digital marketing, which had led to him starting his first online business in 1999. Tim has worked across a variety of sectors including banking, pharmaceutical, technology, finance and professional services. It is this variety of experience that enables him to support the team in designing and delivering creative digital marketing solutions that deliver results.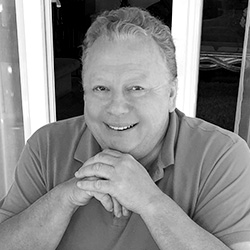 Martin Stillman-Jones
Chairman
With over 40 years' business experience, Martin brings an invaluable perspective to the evolution of Innovation Visual and its clients. He has been part of the Innovation Visual journey since the very start. HIs career started at Procter & Gamble and he worked upwards to become Worldwide Head of Marketing at Diageo, covering a portfolio of brands collectively generating £12Bn in revenues. He moved from there to PWC, focusing on business strategy & acquisitions. Since then, he has founded & acquired, then exited over 50 enterprises. Now, he works with vibrant, growing businesses like Innovation Visual, to achieve results through future-orientated change utilising disruptive Innovation and transformation strategies.
Pete Hibbard
Operations Director
Pete brings a wealth of experience (some of it pre-digital, although he 'doesn't look old enough' apparently) from a career that has spanned commercial radio, out-of-home advertising and digital marketing. Working with an array of businesses, from start-ups to multi-million pound household names, Pete has a proven track record of delivering results through strategic, data-driven marketing and advertising campaigns. A creative thinker with a sound knowledge of all the technical aspects of digital marketing, Pete is responsible for the day-to-day running of the team and delivery of results for all clients.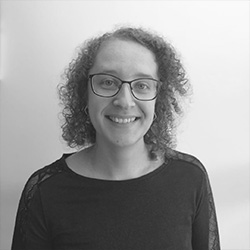 Clotilde Watson
Performance Director
After completing her Masters in Marketing and Commerce at Lille University in France, she moved to Surrey in 2013 and started her career as a Marketing Assistant in online affiliate marketing. Clotilde's role focuses on helping clients with their digital strategy and ensuring good performance. Her expertise lies in Paid Search (Google Ads and Microsoft Advertising), Conversion Rate Optimisation (CRO), User Experience (UX), data analysis (Google Analytics) and digital strategy.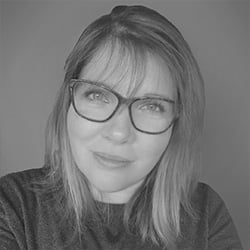 Zoë Dunn
Commercial and Marketing Manager
Zoë is an experienced marketer and has been working in the field, both agency and client-side, since 1999. With significant sales experience as well, her role at Innovation Visual is multifaceted. As Commercial & Marketing Manager she works with prospective clients to design and develop effective digital marketing solutions for their businesses, in addition, she is also responsible for the in-house marketing of the agency itself.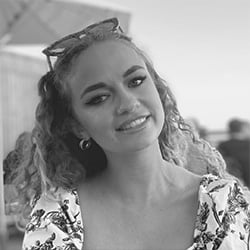 Ellen Ambrose
Executive Assistant
Ellen graduated from Bournemouth Uni in 2020 after completing her BA in Business Studies with Marketing. During her degree, Ellen spent a year in industry where she worked as a General and Marketing assistant, providing her with her first experience of the marketing industry. Ellen is currently acting as Tim's executive assistant as maternity cover for Jo, whilst also producing content for our internal marketing. Towards the end of the year, Ellen will be moving into our delivery team, working with our clients.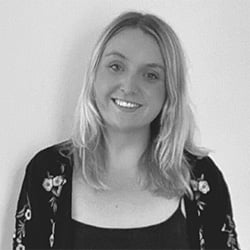 Abigail Cooke
SEO Manager
Abi started her career in digital marketing after graduating with a BA Hons in Advertising and Marketing Communications from the University of Greenwich. Abi quickly found a passion for SEO and developed her skills over the next few years specifically in SEO. As SEO Manager, Abi works with a variety of our clients to develop an SEO strategy that drives results. Abi stays up to date with all the latest digital marketing and SEO trends, regularly attending events within the industry.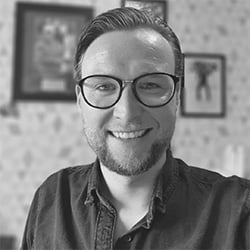 Adam Duff
Senior Web Developer
Adam started his Web Developer career in 2009 as a Junior Web Developer working on small local business websites. Since then, he has grown his knowledge and expertise surrounding Web Development and Design. Adam works with a variety of our clients, building high-functioning websites and optimising them to improve overall performance and deliver results.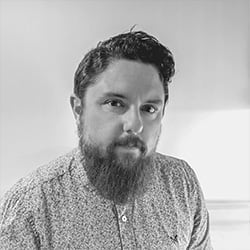 Chris Watson-James
Senior Digital Marketing Executive
Having worked in-house as well as agency-side, Chris has experience working with a wide range of industries for both B2C and B2B clients. Chris is a CRM and Marketing Automation specialist with a particular focus on HubSpot. Chris works with several of our clients on areas including scaling marketing activities, sales enablement, conversational marketing, automated nurture and lead scoring and qualification.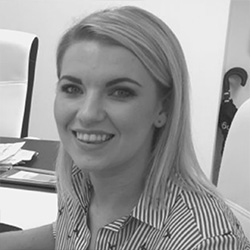 Helen Murray
Senior Digital Marketing Executive
Helen started her career studying at the University of Leeds completing her BA Communications Degree. In addition to her BA, Helen received a Distinction in her Marketing MSc from the University of Liverpool. As a Senior Digital Marketing Executive, Helen is the primary lead on a number of accounts, working both with clients from the B2B and B2C sector. Helen's role is focused on developing and implementing the strategy and plan that will deliver results for each client on a monthly basis. Helen is an all-rounder when it comes to digital marketing with her areas of particular expertise being around content strategy and local SEO.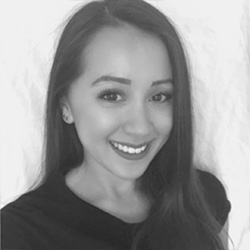 Vanessa Reid
Senior Inbound Marketing Executive
Vanessa has over 6 years of B2B Marketing experience where for the majority of this time she has worked in the SaaS industry. Her area of expertise include HubSpot and Inbound methodology. Vanessa is also part of the client delivery team where her main focus is to support and guide her clients to achieve their goals in Digital Marketing.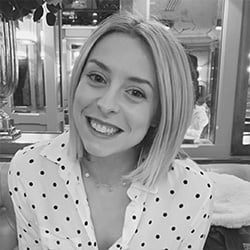 Hope Holman
Senior Digital Marketing Executive

With over 5 years experience in Marketing and Social Media, Hope thoroughly enjoys working in the ever-changing marketing industry. She works with a range of our B2B and B2C clients over a variety of digital marketing aspects. Her role at Innovation Visual can involve anything from optimising and developing website content to drive results or producing content strategies to help guide client personas through the buyer's journey with helpful and relevant content.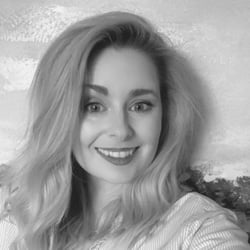 Lilliana Miller
Senior Digital Marketing Executive
Lilliana made the switch from stand-up comedy to marketing in 2015, preferring to use her impeccable sense of timing to appeal to audiences and increase leads and sales for clients. At Innovation Visual, Lilliana works on a range of B2B and B2C clients on a variety of aspects such as producing relevant content, information architecture, improving user experience, and optimising website content. Although she is a generalist digital marketer, her specialisms lie in CRO (conversion rate optimisation) UX (user experience) and SEO.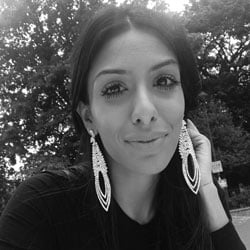 Tina Patel
Senior Digital Marketing Executive
After graduating with BA (Hons) Marketing Tina re-located to the United States to start her career working for Walt Disney World. Since, Tina has become a 360 digital marketing professional specialising in B2C brands having travelled and worked in global markets. Tina's role as Senior Digital Marketing Executive is to support clients with the full digital marketing mix from strategy and planning to execution.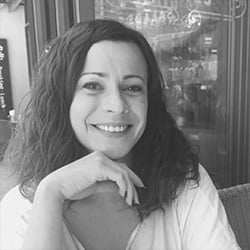 Laura Philips
Senior Digital Marketing Executive
Laura's digital marketing journey began in 2009 when a friend offered her a job to 'make their website do better', which it turned out to have a name, SEO! She joined the ranks of a small Southampton based digital marketing agency in 2011 and landed a job in 2012 at what was considered to be the most prestigious agency in the area at the time. Already specialising in organic and paid search, she picked up other skills including elements of organic and paid social, and refined her content writing abilities. From there she has been working with exceptional marketers up and down the country.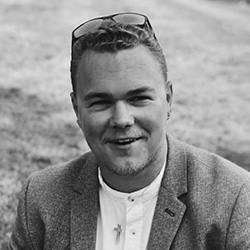 Tayler Phelps
Video Content Lead
Tayler is our in-house videographer & editor. With over 10 years of experience in the video field he has delivered an excellent standard of cinematography to global organisations including McDonald's and O2 England Rugby, as well as work with musicians such as Santana, John Mayer and Nile Rogers to name a few. He brings an exciting edge of visual expertise to the business, grasping the message and narrative of every organisation. His skills work alongside the team, helping to deliver leading digital marketing services.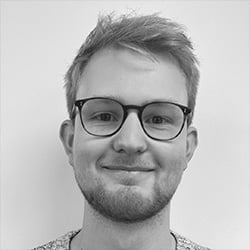 Charlie Brown
Paid Marketing Executive
Charlie's role is largely around creating, managing and optimising paid media accounts. He works across a wide range of our clients and has developed his knowledge in delivering results for a variety of industries. With data and locating actionable insights being an integral part of paid, he also works on a variety of platforms such as HubSpot and Google Analytics to spot trends and improve the overall performance for our clients.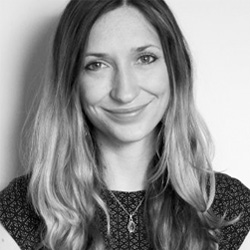 Miriam Gooch
Design and Digital Marketing Executive
As Innovation Visual's designer, Miriam's role primarily revolves around graphic design and producing digital assets for Innovation Visual and our clients. She is responsible for a wide range of creative and analytical digital marketing but her specialisms include graphic design, User Experience (UX) and UX design, content management and creation, and page and email template design.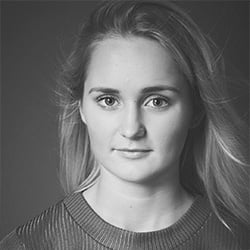 Vogue Phelps
Digital Marketing Executive
Vogue's marketing career began at Innovation Visual! She works with a range of our clients on a variety of different aspects. Her main digital marketing specialisms have become increasingly more focused on aspects of organic search including on-page SEO, content development, link building, social presence, all of which are just a few of the puzzle pieces that lead to higher rankings in search and more relevant traffic to your site. She loves to see how all of these elements come together to increase organic visibility, keyword rankings and lead to more sales, naturally!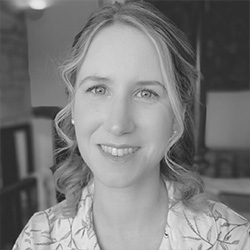 Jo Leeming-Sykes
Executive Assistant
Jo joined Innovation Visual in late 2019 having founded a career in professional administration and executive support. She is a graduate of Forensic Psychology which adds many strings to her bow in terms of people management, analytics and reporting. As the Executive Assistant, Jo is involved in many areas of the business, from internal marketing to HR and almost everything in between. She supports the CEO and senior management team and increases the efficiency of the business. Jo also heads up the team wellbeing programme and recruitment activities.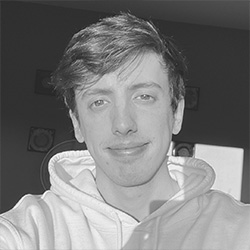 Kyle Redman
Digital Marketing Executive
Having maintained an academic focus on business and marketing related studies throughout his life, Kyle progressed his studies to a degree level and graduated in Business Management (Marketing) from the University of Surrey in 2020. After spending some time honing his skills and earning numerous certifications, Kyle was welcomed into the Innovation Visual team. As a Digital Marketing Executive, Kyle is providing support to many of our clients through a variety of means, ranging anywhere from on-page SEO to PPC, and aims to become a great all-round marketer.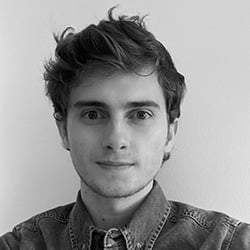 Ollie Burns
Trainee Marketing Executive
Ollie has started his marketing career here at Innovation Visual. After spending his time in various placement roles, he finally settled on a career in Marketing and completed the Google Digital Garage Digital Marketing Course. Ollie has joined us to work on our in-house marketing, focusing on our social media, whilst continuing to develop his skills through training in HubSpot, Google Analytics and Google Ads. He is excited to learn and to be starting his journey in the world of digital marketing.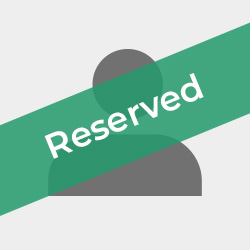 Reserved
Could this be you?
We've got this space reserved for the next brilliant Visualiser to join the team, could it be you?
We have a variety of opportunities available on our
careers page
.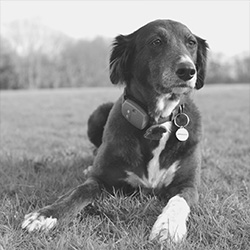 Poppy Butler
Head of Digital Barketing
Poppy is a senior member of the Barketing Team at Innovation Visual and is never afraid to take the lead, especially in her pet projects. She is adept at sniffing out opportunities to boost team morale and never shies away from a cuddle.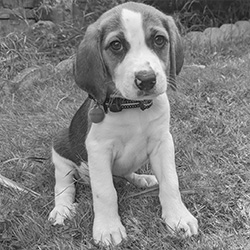 Murphy Watson-James
Junior Digital Barketing Executive
Murphy joined the IV Barketing Team in 2020 and his boisterous enthusiasm for his role is an inspiration to us all. His key objectives are to support Poppy, howl at all office intruders and to, hopefully, stop chewing everything in sight!