Every month we review all the newest functionality updates that HubSpot has released to ensure we are completely up to date and can share all the most important and exciting news with you as soon as it is available.
In February, we saw some really exciting new HubSpot updates that we'd love to share with you. In the article below we've gathered together some of the most interesting feature changes, from this month, that we think will help you get even more value and efficiency from your HubSpot portal.
What Updates Did HubSpot Release in February?
Sales Hub and Service Hub
Receive Calls in HubSpot
Sales hub users will now be able to answer incoming calls, as well as manage missed calls. There is also a handy voicemail feature where HubSpot users can catch up on any missed messages that have been left for them.
Options to record calls is an automatic function and you will have the ability to turn this off and on accordingly. It should be noted however that you must let customers know that they are being recorded to avoid GDPR violations.
This update is currently in public beta and is available for Starter, Pro and Enterprise users.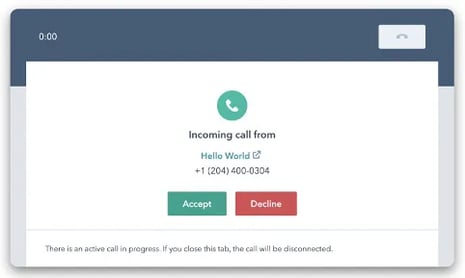 Calendar View When Scheduling in the CRM
This update now gives users the ability to view their calendar availability while scheduling a meeting, making preparing and planning all the more convenient.
This update is live now and is available to all HubSpot users.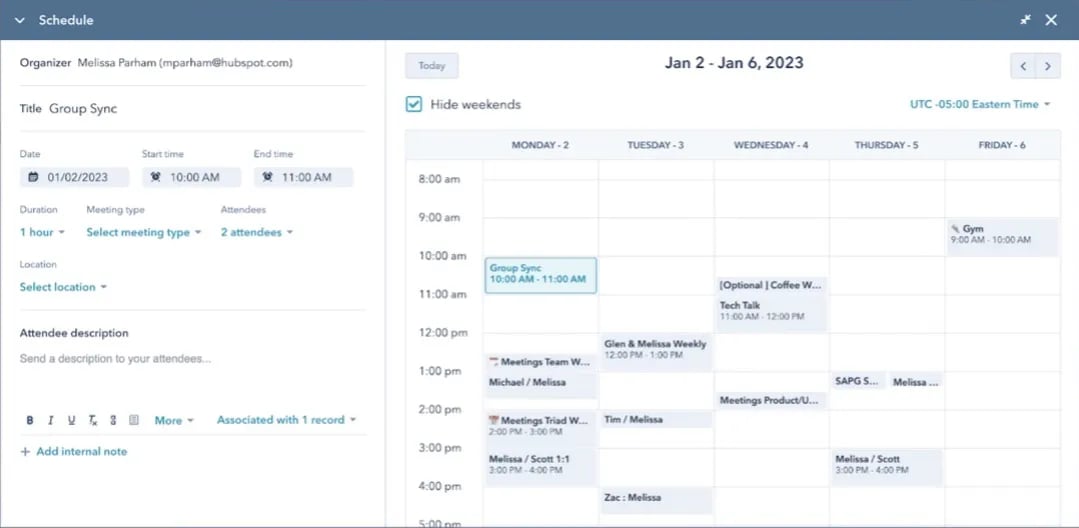 Marketing Hub & CMS Hub
Marketing Events Association with HubSpot Campaigns
You can now associate a new asset type to a campaign in HubSpot: Marketing Events. Marketing Events is a CRM object in HubSpot. By storing marketing event data as an object, customers can benefit from more visibility, insights, efficiency and a consistent experience, from the data/performance of the events. Customers will be able to find 'Marketing events' in HubSpot within the 'contacts' tab, located on the 'contacts index page' dropdown.
This update is live now and is only available to Pro and Enterprise HubSpot users.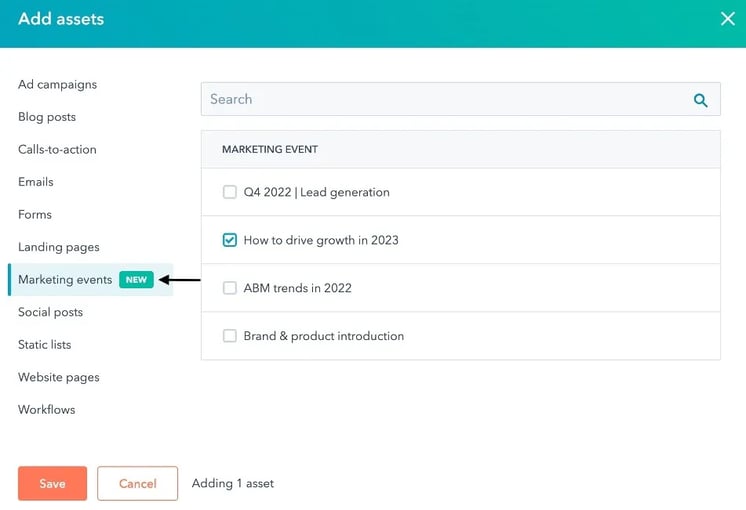 Scan Website for Broken External Links
With this new recommendations tool, you will be able to flag any pages that have broken external links that need fixing. As we all know, both internal links and external links are vital for good SEO and this handy new tool allows you to quickly locate these errors and fix them accordingly. Prior to this update, the tool only identified broken internal links.
This update is in public beta and is available to all HubSpot users.
Module and Section Filtering
Developers that are creating themes in the HubSpot CMS, now have the ability to set the modules and sections that appear in various editors. This allows them to curate the modules and sections available to their specific content creators within apps such as pages, blog, and global content.
This update is live now and can be used by all HubSpot users.
Operations Hub
Owner Sync
New default mapping to several data sync apps allows you to keep record owners in sync. Previously, when customers were setting up a data sync between HubSpot and their other app, the record owner did not sync over which could cause some issues in data management between platforms. However, it has now been addressed an owner does now sync across.
Owner sync is live and is able to be used by all HubSpot users.
HubSpot CRM
Property Validations for Date Picker Properties
Admins now have more control of their data by enforcing the entry of accurate and reliable data into their system with data validations and date inputs.
This update is in public beta and is able to be used by all HubSpot users.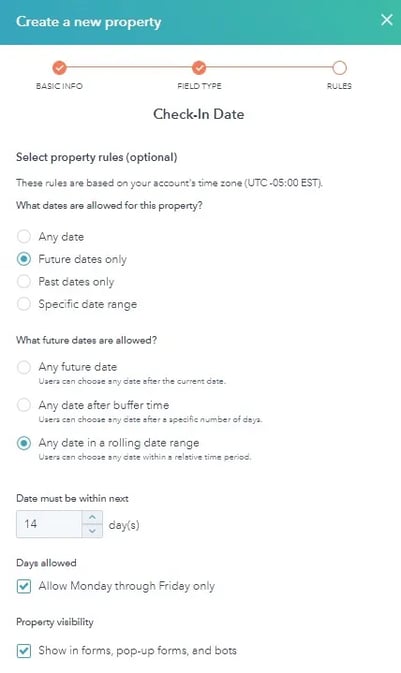 Limit Access to Files by Teams
Portal admins are now able to restrict which folders other users can see and edit, given them more control over the information within their accounts to employees.
This functionality is available to all HubSpot users and is live now.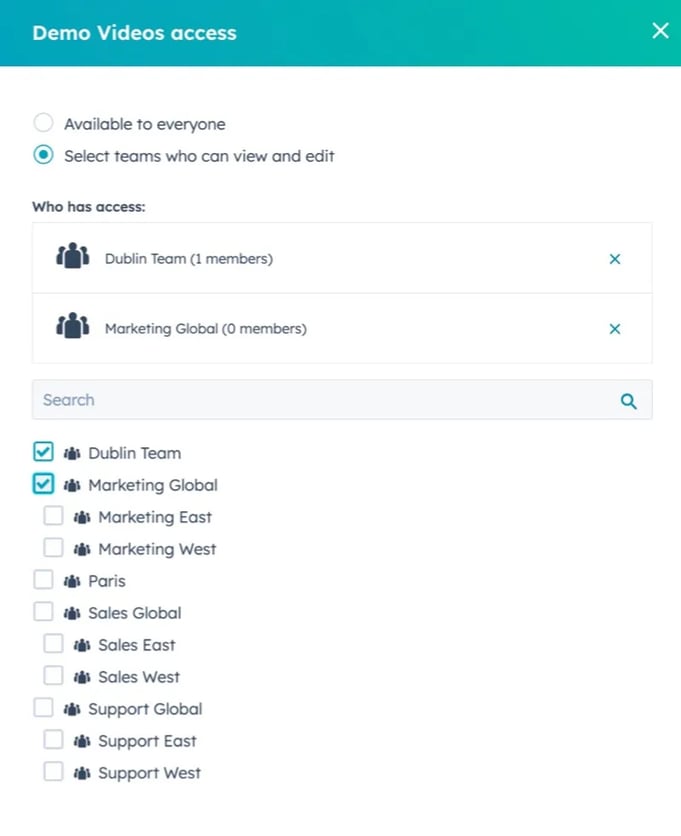 Clone Products
Creating and maintaining a catalogue of products and services your business offers is a vital process, but can be detailed and time consuming work. With the new Clone Product feature however, you can spend a lot less time on this and avoid costly data entry mistakes.
This functionality is live now and is available to Pro and Enterprise HubSpot users.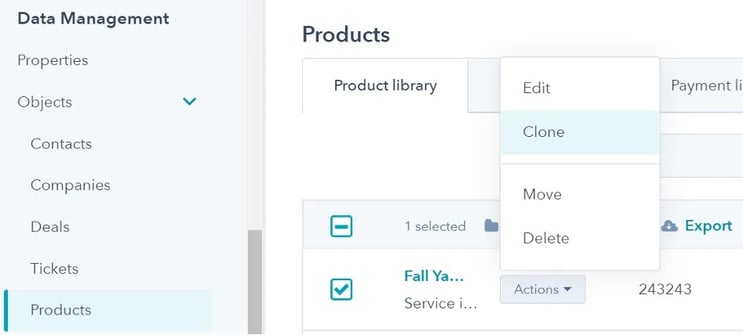 Contact Data Export
Customers can spend hours, even days, exporting data about a contact when they need to respond to a someone's data access request Users will now be able to export contact properties, contact property history and associations about a contact far more easily and quickly.
This functionality is in public beta and is available to all HubSpot users.
Data Sync of Activities (Meetings, Calls, Notes, Tasks, Emails)
Activities are the newest object added to the Data Sync framework along with Contacts, Companies, Deals, Invoices and the Product Library. HubSpot are releasing Activity Sync across 4 apps and plan to roll this out across other data sync apps throughout the next year.
This update is live now and is available to all HubSpot users.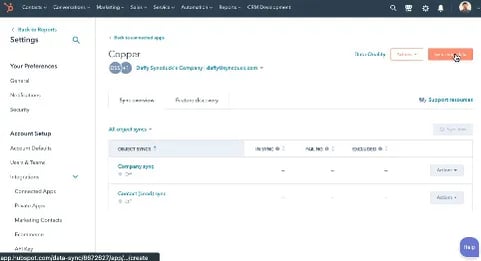 Check Each Month for Our HubSpot Update Blog
We hope you enjoyed this month's updates and that you continue exploring the many benefits of HubSpot. We prepare a new update every month, so stay up to date via the digital marketing blog on our website.
Our HubSpot Experts are Here to Help
Innovation Visual are a data-led performance digital marketing agency. We specialise in delivering strategic and commercially sound digital marketing services and inbound marketing services that include, SEO, strategic content, paid search, website development, videography and marketing technology. If you'd like further assistance on how you can utilise HubSpot in your business operations, as an accredited HubSpot Partner agency, don't hesitate to contact us, we're happy to help.