This year World Mental Health Day lands on 10th October 2019. Organisations such as The Mental Health Foundation, Time to Change and Mind campaign tirelessly to raise awareness of mental health issues and to support individuals and families. Our blog explores how social media and technology can have a profound effect on mental health.
What is mental health?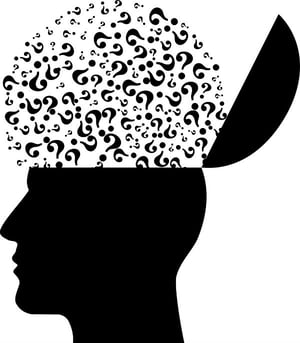 Mental health can be seen as synonymous with wellbeing or emotional well-being and it is just as important as physical health. The impact of mental health on an individual can range in severity and issues can include anxiety, depression, eating problems, addiction and phobias; to name but a few. Those who stay in good mental health are able to function with their day to day lives, gain fulfilment from their part in society through interactions with friends, family colleagues and their community.
Various things can impact on mental health including illness, job stress, stages of life and money worries. Most of the time the negative feelings will pass but sometimes they can develop into more serious issues. Everyone is different and what one person may be able to bounce back from quickly may weigh heavily on another for a long time.
The Growth of Technology and Social Media
We live in a world where technology and social media is at our fingertips and the growth of these channels over the past decade has had a profound impact on the way in which we communicate with each other. Worldwide social media users have now reached a staggering 3.5 billion and we are more connected than ever before.
As a digital marketing agency, it's easy to promote social media as a useful and positive tool for brands and businesses. Whilst social media definitely delivers value, we often overlook the negative aspects of this channel and how it can affect one's mental health. World Mental Health Day provides the perfect opportunity for us to raise awareness on the good and bad sides of social media and how it can affect our mental health.
The Impact of Technology & Social Media on Mental Health
Isolation and Anxiety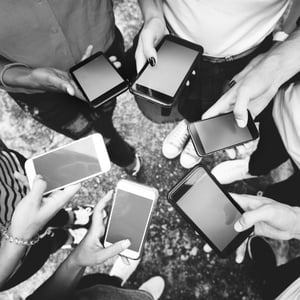 In a world where we are more connected than ever before and we can talk directly with friends, strangers, influencers, celebrities and public figures, you would think that relationships would grow and you would feel less lonely. However, this is not always the case. If used in the right way, social media can help foster relationships but too much social media use can often heighten feelings of loneliness and cause you to isolate yourself from society even more if you use it as a replacement for real relationships.
High social media use can also trigger anxiety and thoughts that everyone else is living a better or more interesting life. Social media often paints a distorted reality with accounts posting perfect images without any flaws. Too much social media use can lead to people believing that this is the norm when in actual fact you are only seeing a very small percentage of someone's life. A recent study of 6000 children found that those who use social media more heavily (over 3 hours per day) were more likely to report mental health issues such as depression, anxiety, loneliness, aggression and anti-social behaviour.
Validation
One of the main reasons people use social media is for instant gratification and validation. Instant gratification refers to the feeling of fast, short term pleasure and if not gained, this may lead to users continually refreshing their feeds causing an addiction to platforms in the hope of receiving likes and comments. Absence of likes and comments can lead to negative thoughts about oneself furthering heightened feelings of anxiety and loneliness.
Recently, Instagram have been testing the removal of the 'like' feature to try and reduce the negative impact on mental health and societal pressures whilst Facebook is also trialling the same. This is a move in the right direction when it comes to addressing mental health issues however from a business perspective brands may have to rethink their social strategy. Only time will tell on how removing this feature will affect the ability to reach and grow on these platforms, further highlighting the importance of implementing a digital strategy that takes into consideration all consumer touch-points. Not only this, it will also be interesting to see if individuals post more 'authentic' content rather than just sharing content that generates likes.
Freedom of Speech & Trolling
Social media, websites and online forums can give a platform for people to speak freely and openly. However, being able to talk directly to strangers and celebrities behind the shield of the screen often means that people feel that they can express opinions that they otherwise wouldn't share. These comments are often negative and can be referred to as cyber bullying or trolling. Whilst some believe that this is 'freedom of speech' the act of trolling can cause great amounts of distress to the user on the receiving end. In the UK alone it is reported that 7 out of 10 young people have been victims of online trolling.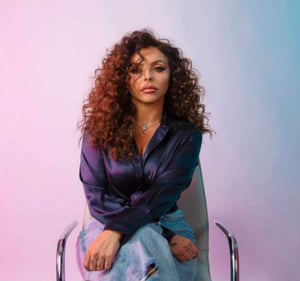 Jesy Nelson of Little Mix recently shared her story on how trolling affected her. Jesy Nelson achieved worldwide fame when Little Mix won the X Factor in 2011. The young women were propelled into the spotlight of international fame pretty much overnight and almost immediately Jesy began to be targeted by online trolls. Her BBC documentary 'Odd One Out' in September 2019, shows the devastating impact these online attacks have had on her mental health causing her at one time to try to end her own life after she felt she could no longer cope with the streams of negative abuse.
This story highlights the extremely negative effects of trolling and what it can do to a person. Stories like this help raise awareness and the band have since called for the documentary to be shared in schools after its airing to educate children and teenagers on the impact of cyber bullying, trolling and abuse.
Suicide Rates Worldwide and in the UK
The main focus of mental health day this year is suicide and suicide prevention so it is important to talk about the impact of digital media on suicide rates. On a global scale, 800,000 people take their own life each year whilst it's the leading cause of death in young people aged 20-34 years in the UK and the second leading cause in 15-19 year olds globally. Recent reports suggest that children in the UK are some of the unhappiest globally with social media playing an inherent role. There is a clear link between spending long periods of time on social media apps and suicide rates due to the type of content young people are consuming whilst using the apps. The type of content includes material on anxiety, depression, self-harm and suicide whilst using the apps for extended periods of time can lead anxiety and depression that causes suicide.
In light of this, social media giants Facebook and Instagram have recently made changes to their policies on content relating to self-harm and suicide. The social networks have announced that people will be allowed to share admissions of self-harm and suicidal thoughts but all content that promotes such behaviour will be prohibited and removed.
Addiction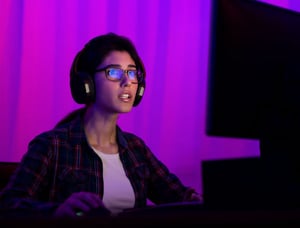 In extreme cases, online behaviour and habits can lead to addiction at an early age that can further lead to possessing an addictive personality later in life. Recent statistics presented in October 2019 suggest that a staggering 55,000 11 to 16 year olds are problem gamblers in the UK and that this stems from playing online games. One young boy with a particularly extreme problem lost a week's wages in a matter of minutes due to the addiction by being encouraged to spend extra money on bolt-on products that could help him win in video games. Recently, MPS on the Digital, Culture, Media and Sport committee have suggested that sale of loot boxes should be banned entirely to reduce the negative impact of gaming on young people's mental health. Not only this, but the NHS have opened the doors to a clinic in London where young people can receive help for gambling and gaming addictions further highlighting the issues related to online technologies.
Promotion of Harmful Content
Online platforms give individuals and companies the ability to post whatever content they like. But some content can be extremely unethical and heighten negative feelings for the consumer. One such example of this is promotion of miraculous, quick fix weight loss products on apps such as Instagram or news sites, High profile celebrities including Kim Kardashian can make easy money from promoting products such as appetite suppressant lollipops through sponsored content.
Promoting content such as this can harm users' health and amplify concerns about body image particularly in young people. As part of ongoing work to make the platform a positive place, Instagram have announced tighter restrictions surrounding diet and cosmetic surgery content including introducing age restrictions or removing content.
A tool for good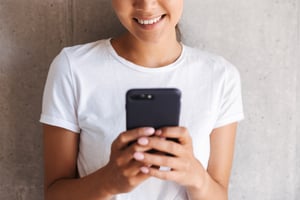 Whilst this blog may have explored the doom and gloom aspects of social media and how it can affect mental health, it's not all bad!
If brands and individuals use social media and digital technologies in the right way, it can have countless benefits. Some of the benefits include being able to share news and advice to using the platform to raise awareness and campaign on important issues. From a business perspective, social media is a cost-effective way to reach customers and build brand engagement whilst comments on forums and in apps can help you understand your customers and their needs so you can offer better solutions.
How to look after your mental health
World Mental Health Day is the perfect opportunity for us as individuals and businesses to think about your own mental health and what you can to improve your own wellbeing and the wellbeing of those around you. It's a great chance to talk with friends, family, colleagues about mental health issues, get involved with targeted activities and also to add to the wider conversation via social media so stigmas can be addressed.
There's plenty of resources online that give you good tips on how to look after your mental health and encourage others to do the same. If we look at what we can do to protect our mental health when it comes to technological experiences, we can set boundaries and limit the time we spend on the platforms, unfollow accounts that may lead to feelings of anxiety and depression, consume only the content that we are interested in and use the platforms to promote positive messages.
More information on how to get involved with World Mental Health Day can be found on the MIND, Time to Change and Mental Health Foundation websites.