My first week at Innovation Visual
Hi there! My name is Alex and I've just completed my first full week at Innovation Visual. Tim has kindly given me the chance to write a bit about myself and my first impressions of the company.
About Me
I graduated from Newcastle University in July 2016 with a degree in History. History… digital marketing… I know what you're thinking! Over my three-year course I started to develop a real interest in marketing and this became the career path I wanted to pursue after graduation.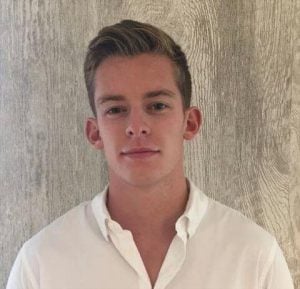 My marketing career began as a Marketing Executive at Myprotein, part of The Hut Group, where my role focused on SEO and Content for the English-speaking sites. This involved me moving from Guilford to Cheshire, Manchester. If you haven't heard of Myprotein then it's worth mentioning that it's the world's largest online sports nutrition brand. Myprotein's parent company The Hut Group is one of the fastest growing ecommerce company's in Europe.
I certainly learned a lot during my time at the company. I am a sports and fitness enthusiast and therefore could really relate to the brand. My role revealed to me just how important digital marketing is for businesses wanting to perform online and I developed a thirst for more knowledge about various other digital marketing channels, such as Paid Search and Email Marketing.
Due to the size of Myprotein as a brand, there were different departments for Paid Search and Email Marketing, meaning I would have had to move departments to properly learn a different skill in Digital Marketing. For obvious reasons, this would not have been an ideal situation, especially as I enjoyed SEO & Content and therefore didn't want to stop working in these channels.
It was at this point that I decided to look into working at an agency and Innovation Visual provided me with the opportunity to develop my SEO & Content skills further and also learn more about Paid Search and Email Marketing to broaden my knowledge. It also meant I could move back down to Surrey, which my girlfriend was certainly happy about!
My First Week
Tim met me on my first day and introduced me to the team and personally showed me to my desk. I was made to feel very welcome and the team had even taken the time before my arrival to make sure I was all set up on my laptop, so I could get going straight away. I also received some welcome gifts including an Innovation Visual branded mug, which is perfect for the morning coffee!
I felt involved straight away, sitting in on client meetings and understanding more about the company philosophy after a detailed presentation from Tim.
Even in my first week I already feel I have learned so much and I'm sure this will only continue!
What's to Come?
I'm looking forward to moving into our new officers next week and continuing my journey with Innovation Visual. My main focus is to continue developing my skills and to become more involved in all aspects of digital marketing. The company sets time aside each month to ensure training and development. Being a full Google Partner means I have access to the Google study guides and exams to progress and develop my skills.
This was one of the main reasons Innovation Visual stood out to me. There is a real desire here to invest in the employee's knowledge and training.
Over the next few weeks and months I am excited to work with more of our clients and continue to learn and develop to become a Digital Marketing expert!