We've done it again…! Innovation Visual has won the European Search Award's 'Best Use of Search – Not for Profit' category and we couldn't be happier!
The Winning Work
Our submission was based on the work we have done for the David Shepherd Wildlife Foundation (DSWF), who are not only a key client of ours but also one of the charities that we support as a company. We hope this recognition of achievement for DSWF helps to further raise awareness and visibility for the charity and the incredible work they do.
This award brings huge validation to our team, who are at the heart of everything we do and the reason we have grown so consistently over the past few years. As a group they are personally committed to working with DSWF and have delivered over and above to ensure the success of their projects, as we do for every client.

Godalming to Guinea Challenge
We've just launched a new team fundraising initiative for DSWF too. Over the next 2 months, we'll be walking and cycling the distance between our office just outside Godalming to Guinea, a distance of 4657 km. Find out more about this challenge here.
What are the European Search Awards?
The European Search Awards celebrate the very best of those working in SEO, Content Marketing and PPC . The awards are extremely competitive, with entries being welcomed from all 44 European countries. The rigorous judging process analyses entries across several aspects of the marketing campaign, including the concept, audience experience and profitability, so it is a huge achievement to win an award amongst such extensive and prestigious competition.
The David Shepherd Wildlife Foundation
The David Shepherd Wildlife Foundation is a conservation charity supporting key projects across Africa and Asia. They help secure a future for endangered wildlife in their natural habitats, engage with communities to educate and raise awareness, reduce threats to wildlife and campaign for stronger wildlife laws; influencing policy and shifting attitudes.
Innovation Visual have been supporting the charity since joining the "1% for the Planet" movement in 2012, and Director Jo Culley has been a personal supporter for nearly two decades. In addition to our financial donations, we approached DSWF to donate our time and expertise to improve their website via best practice digital marketing to generate greater online revenue for the charity.

Best Use of Search – Not for Profit
Innovation Visual have been selected as winners of the 'Best Use of Search – Not for Profit' category as a recognition of our work with the David Shepherd Wildlife Foundation. Our aim whilst working with DSWF was to increase the volume and quality traffic to their site as well as conversion rates. This was achieved through a successful pro bono website build and search consultancy.
We spent time fully restructuring their Google Ads account and developed some compelling and relevant content for the ads by using keyword research to ensure it was pertinent to their target audiences. Further to this, we improved the information architecture and UX for the new site, designed to increase the visibility of the site and improve SERPs rankings.
We have achieved some impressive results for DSWF, which has led to thousands of pounds in additional support being raised for the charity. The Foundation saw a 10-fold increase in conversion rate optimisation, with a 50% increase in the number of animal adoptions through the site. They have also seen an exceptional increase in engagement and visitor time, with the average session duration from paid traffic up by a massive 619%.
Judges Comments
For this category, judges were looking for exceptional engagement and visibility to increase donations, volunteers and commitments to a worthy cause.
"We all felt the winning entry was a fantastic campaign. It was great to see the agency supporting the client with time, resources and training methods to help them grow. The results were impressive having leant into PPC, SEO and UX."


More about our DSWF Godalming to Guinea Challenge
Since the first lockdown, the IV Team have been taking part in a monthly fitness challenge, fondly termed 'Fitness Club', which we started as a voluntary way to support team health and wellbeing during lockdown. Inevitably, it got competitive (in a very friendly and fun way of course!) and instead of simply hoarding points, we decided we could do something more constructive with all that energy.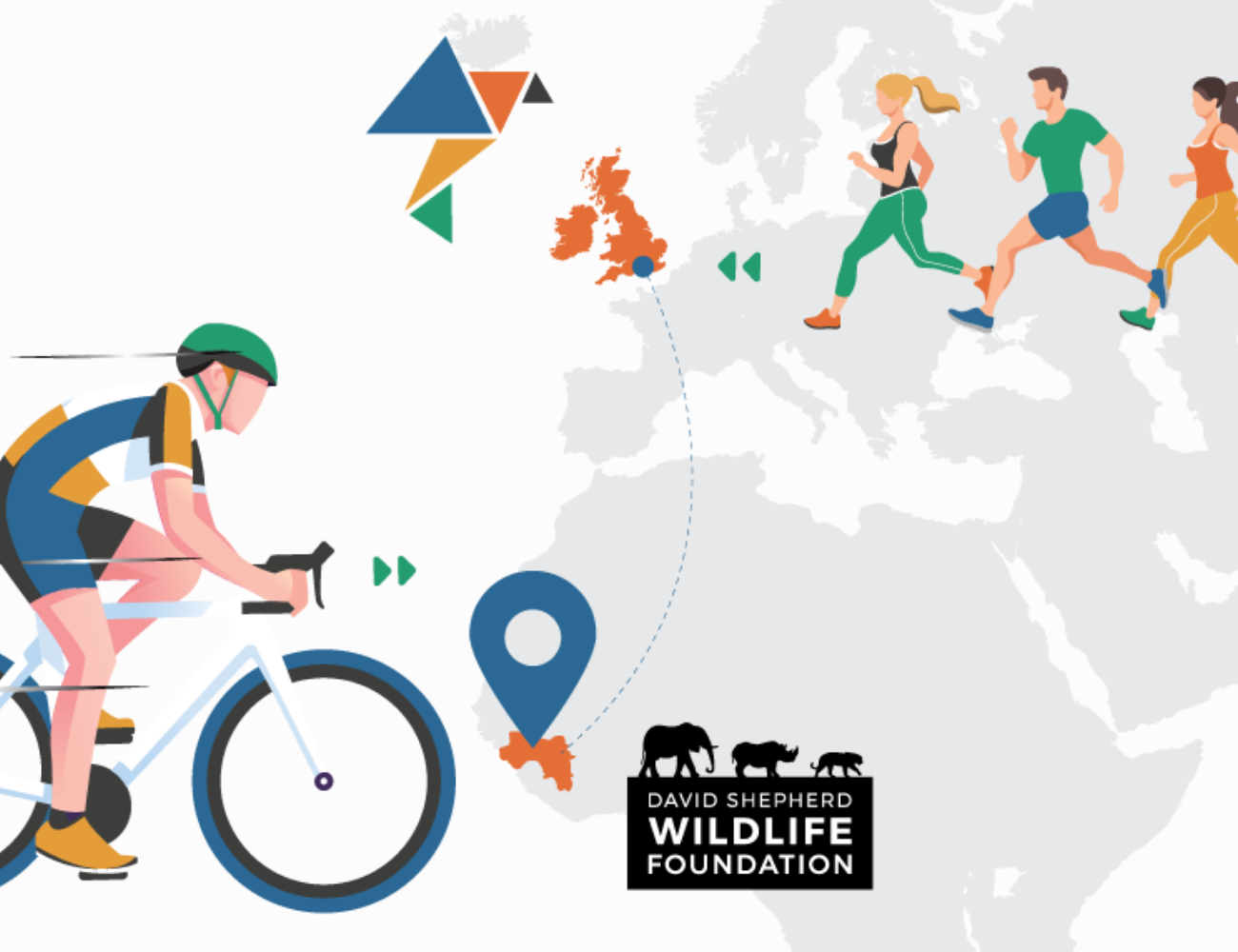 So, we set ourselves a challenge. As we work closely with DSWF, we saw this as the perfect opportunity to raise further awareness and funds for the charity and so Godalming to Guinea was born! The money we raise will help them protect a whole host of endangered species, so we're determined to achieve our goal.
The distance from Godalming to Guinea is 4657 km and we are aiming to cover it during June and July. The team will be walking, running or cycling to cover the distance between our office just outside Godalming and the Chimpanzee Conservation Centre in Guinea. Our fundraising target £4657, equal to the distance we are aiming to cover. If you would like to see how we are doing or support us and DSWF, then we would be very grateful! You can donate to the cause here.
There's also more about our challenge and the David Shepherd Wildlife Foundation here.
Talk to the Innovation Visual Team
If your business would benefit from the type of digital marketing support that we delivered to DSWF, or indeed from any type of expert digital marketing support, then we'd be delighted to talk to you about it.
Why not get in touch and start a conversation with us about how you'd like your organisation to grow.