Innovation Visual are pleased to announce that we have been featured in yesterday's Farnham Herald! The article highlighted one of our standout achievements of 2017, which was graduating from the esteemed Google Elevator Programme.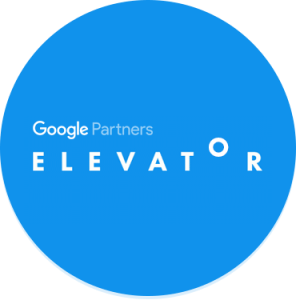 Innovation Visual Part of the Exclusive Elevator Club
In the UK there are over 25,000 different businesses referring to themselves as 'marketing agencies'. Less than 600 of these are Google Partners agencies. However, Innovation Visual has gone even further having been one of 30 high potential digital agencies to be invited to join the Elevator Programme.
If we take our original figure of 25,000 marketing agencies, our inclusion in the Elevator Programme means that Innovation Visual are amongst the 0.12% of agencies in the UK who can refer to themselves as an Elevator agency in 2017! Now that is certainly an exclusive club to be a part of and emphasises the significance of this achievement.
The Elevator Programme concluded with a celebratory dinner at The Groucho Club in London, where the Innovation Visual team received their award.
Elevator Programme a Platform For Future Success
The Elevator Programme has a proven track record of improving agencies processes and helping drive them on towards future success. This is evidenced by the fact that at the Google Global Partner Awards this year two of the five agencies awarded prizes were part of the 2016 Google Elevator Programme.
Having been part of the programme, we are already seeing the benefits, having implemented changes in our processes as a result of being part of the programme, which are directly benefiting the services we provide to our clients.
Talk to Digital Marketing Consultancy Experts
If you would like to find out more about our Digital Marketing services than please feel free to contact our team who will be more than happy to help.
Read The Farnham Herald Article