Every month we review all the newest functionality updates that HubSpot has released to ensure we are completely up to date and can share all the most important and exciting news with you as soon as it is available.
In April 2023, HubSpot released a variety of exciting new updates for users to enjoy. Below we've shared what we believe to be the most prominent and impactful HubSpot new features that have just been released.
The Full Breakdown of HubSpot New Features
1. Service Hub
Multiple Knowledge Bases
Service Hub Enterprise users are now able to host multiple Knowledge Bases with clear branding and content within their one HubSpot account. Please note, this in currently available in public beta.
The great thing about this update is that companies will be able to provide targeted content to a variety of audiences.
2. Marketing Hub
Customer Journey Analytics
Do you love reporting? Then this update is for you! HubSpot have officially launched Customer Journey Analytics to their Enterprise customers, meaning that these users will be able to measure the journey between any start and end point of their customer journey.
What does this mean for you? Ultimately, this means that you'll get a clearer indication of long it takes for customers and leads to complete a journey, where they're dropping off and which pathways are key in helping your business reach its goals.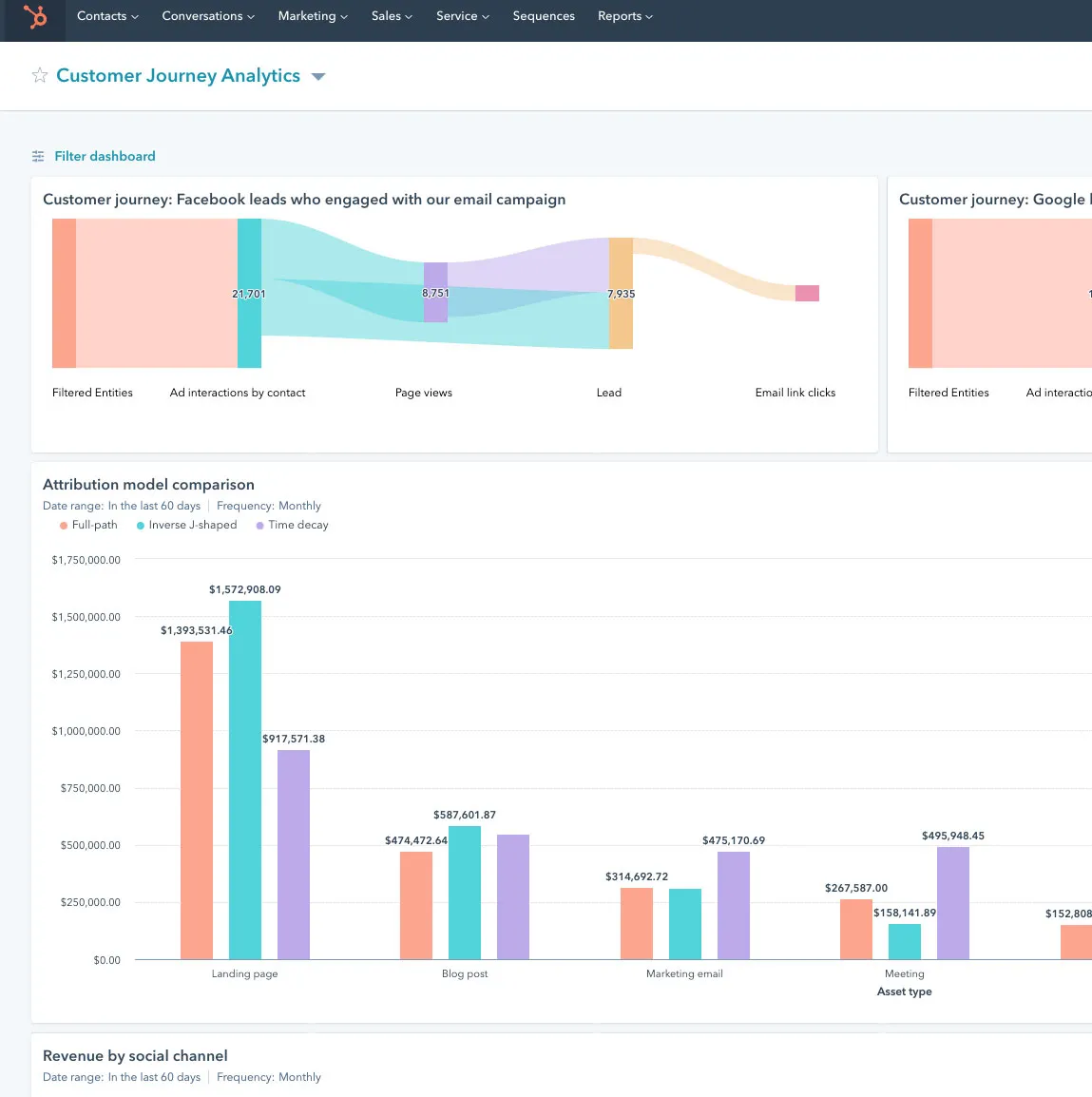 Random Samples
This new update is perfect for those that love experimenting with data. HubSpot has now released an update for Pro and Enterprise customers, where they can create a random sample from a list and experiment with a portion of their contacts across tools such as emails, CTAs and landing pages.
Random Split Test
Building on the above update and currently in public beta, this update for Enterprise customers will allow you to split an active or static list into up to 10 individual child static lists to test across different assets.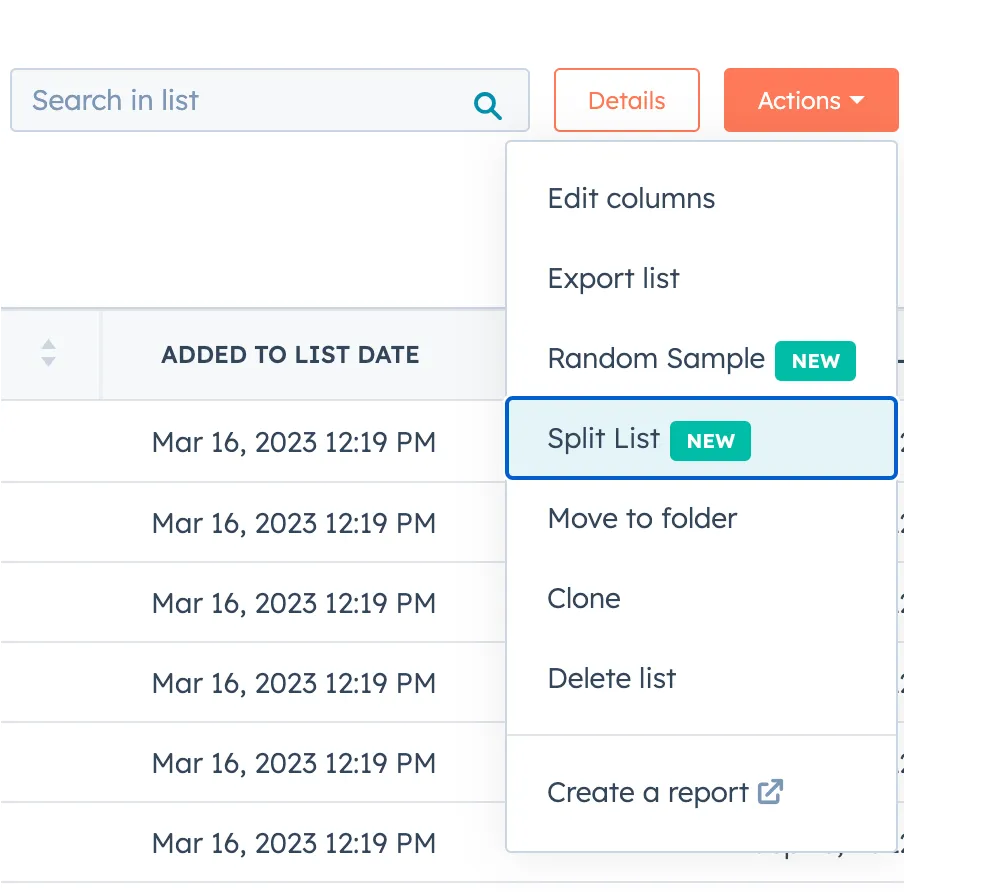 3. Marketing & CMS Hub
Pop-Up CTAs
Available to Starter, Pro and Enterprise users, and currently in public beta, this exciting new feature will allow users to create a variety of embeddable assets such as banners or buttons on their website. Also, users will be able to add pop-up CTAs as assets in their Campaigns within HubSpot.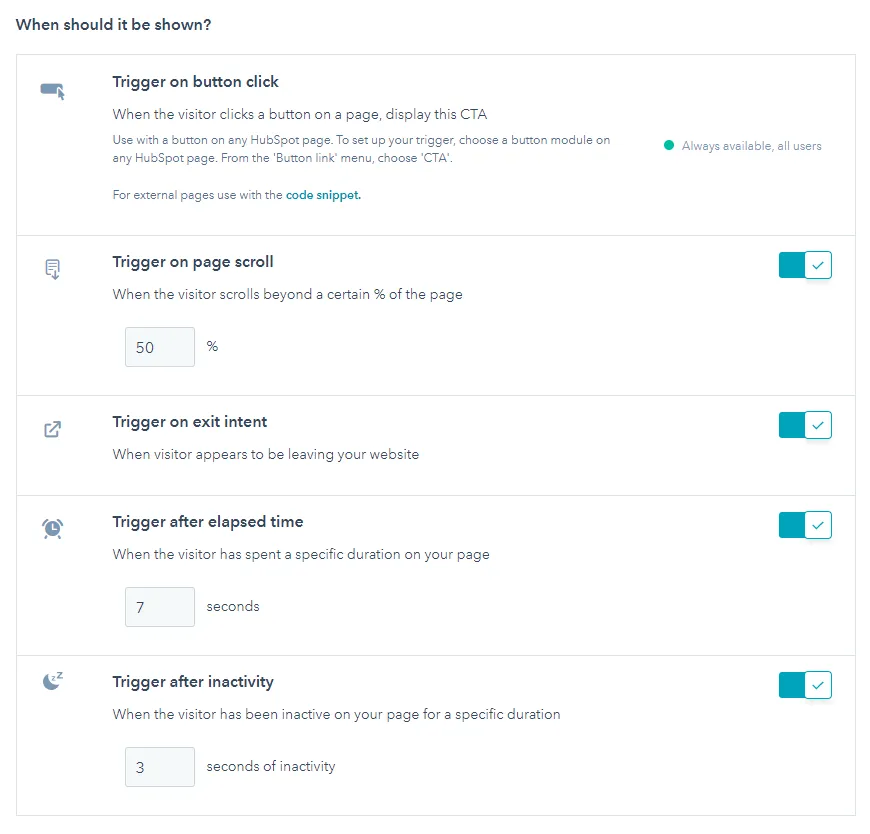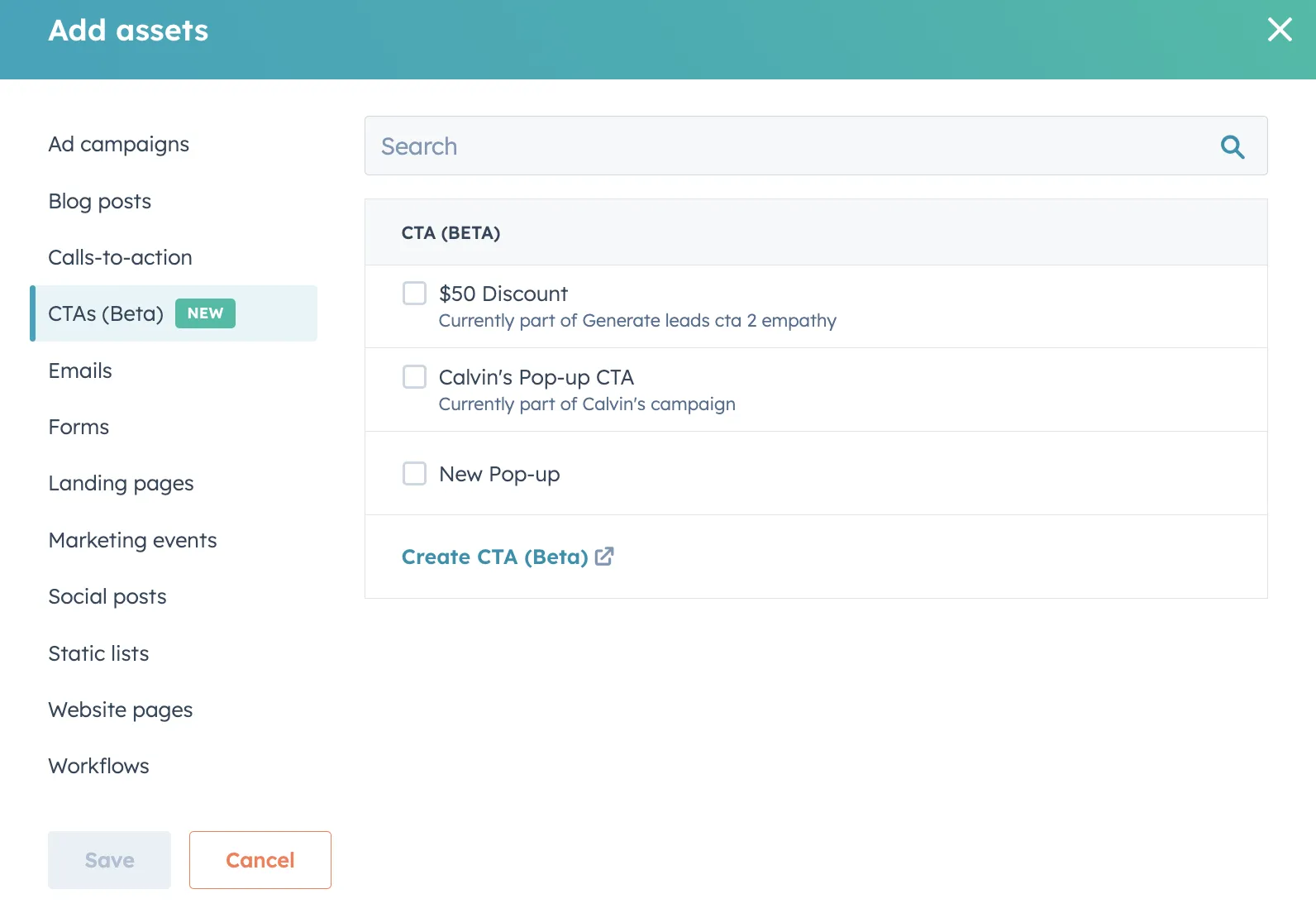 4. CMS Hub
Drag & Drop Modules in Blog Post Editing
Rejoice – there is now no need to go into Design Manager to enrich blog content! Live now and available to all HubSpot users, HubSpot have released a new feature to enable users to drag and drop modules into the text-rich area of blog posts.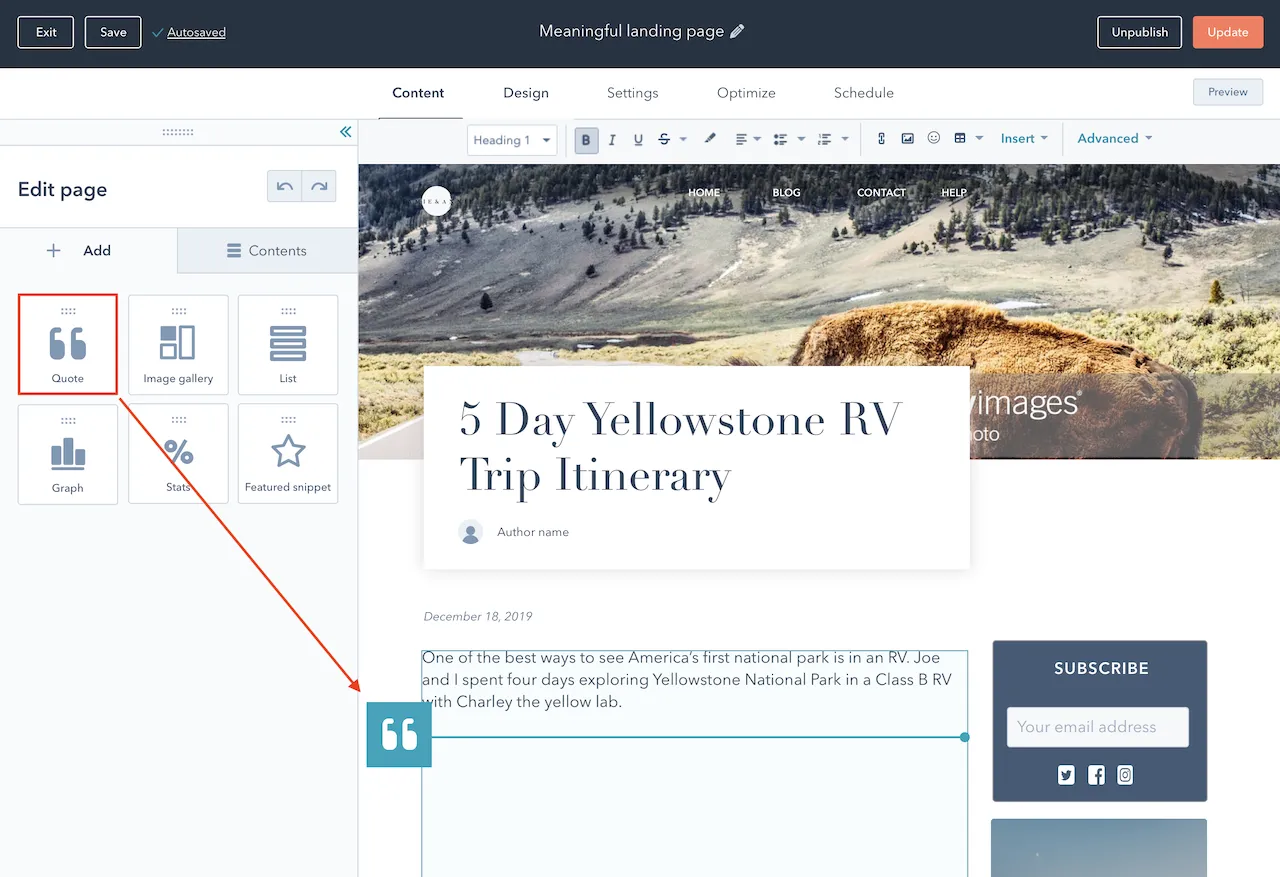 4. CRM
Manage Existing Values in Imports
Available to all HubSpot users, admins are now able to manipulate data with greater control. In this update, users will be able to not overwrite existing values for all objects in the CRM can and within import files that include a Record ID column.
For example, if a user imported a spreadsheet of deal data and knows that the Deal amount is already known in the CRM, they will be able to ignore the value that may be present for that property in their spreadsheet.

Associated Line-Items ID in Deals Export
In this update, users with Starter, Pro and Enterprise accounts, will be able to include the associated line-item ID on the deals index page and export these line-item IDs. Consequently, these line-item IDs can be used in imports to update existing line items that already have an association to a deal.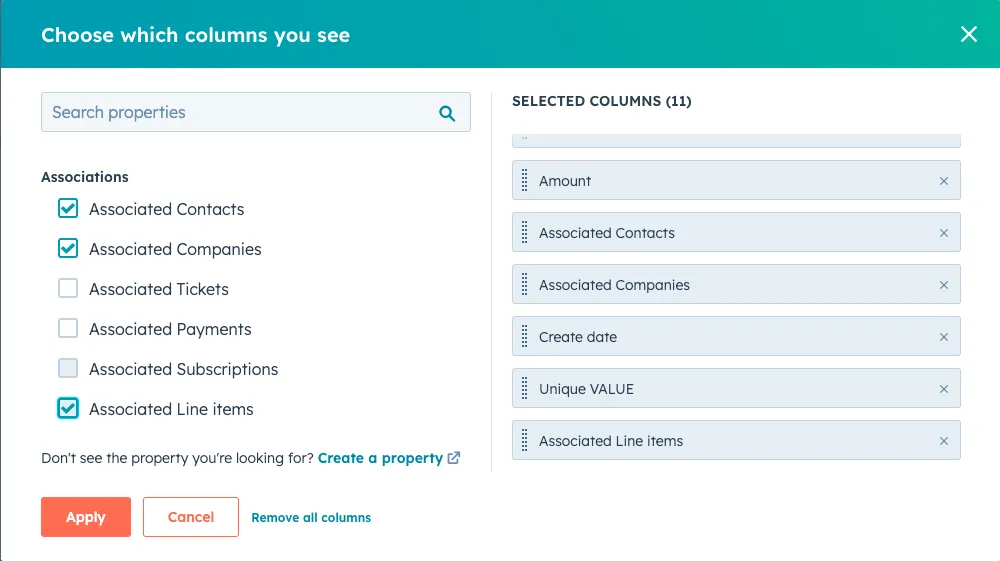 Workflow Clean Up
For those with Pro and Enterprise accounts, users will be able to click on a 'clean up' button in their workflow to improve its performance and simplify its appearance.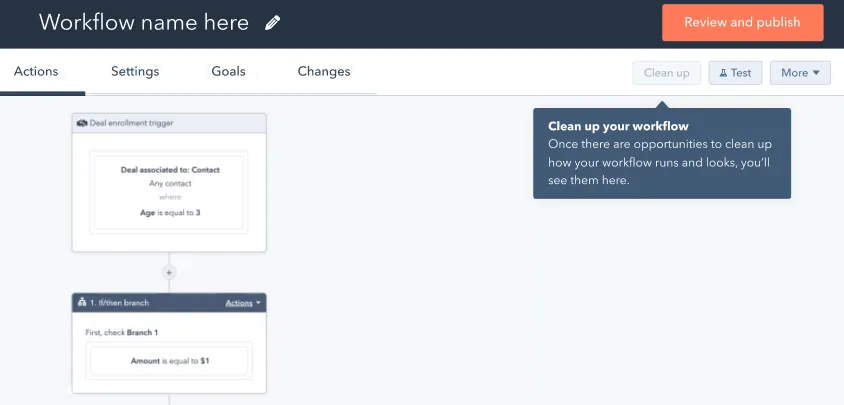 Edit User First Name & Last Name
Available to all HubSpot users and currently in public beta, admins will be able to edit a user's first and last name within their user profile in HubSpot.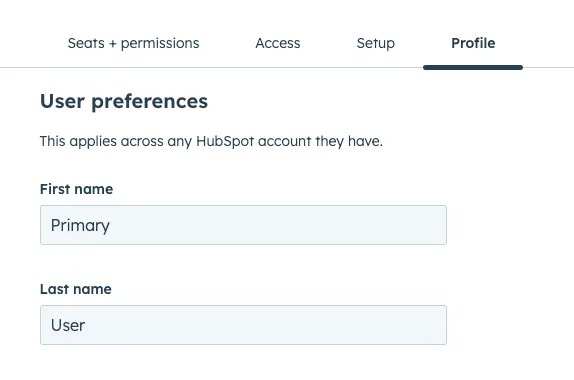 Create Default Views for Index Pages
Available to all HubSpot users, HubSpot admins can now set the views that new users will see by default when they come to the index pages, saving both time and effort!

Check Back Each Month for the Latest HubSpot Updates
We've curated just a selection of the latest HubSpot product updates that were released in April 2023. If you want to be kept in the loop with the latest HubSpot news, make sure to check out our knowledge hub each month.
Innovation Visual's HubSpot Experts Are Here to Help
At Innovation Visual, not only are we an experienced digital marketing agency in Surrey, but we're a HubSpot agency partner, who specialise in offering inbound marketing services to help businesses achieve results, using tools such as HubSpot.
If you'd like more information about how our team of digital marketing and MarTech experts can help you, don't hesitate to get in contact.
Check Each Month for More HubSpot Update News
These are just a handful of the many interesting updates featured in March 2023, and we're looking forward to utilising these new updates with our clients! We consistently post monthly updates on the platform that HubSpot portal users can benefit from, which you can find in our knowledge hub section. Be sure to check back soon!
Our HubSpot Experts at Innovation Visual Can Help
At Innovation Visual, we are a digital marketing agency with an expert MarTech team that provide a range of inbound marketing services to help transform businesses and deliver results, using tools such as HubSpot. Our HubSpot CRM experts are here to help so don't hesitate to contact us for more information!
We also have a range of other marketing specialists and offer a wide variety of digital marketing services, so don't hesitate to contact us to discuss your needs.