Google have announced that if your page has been listed as a featured snippet on a search result page, then it will no longer also appear as a standard blue link on the first page.
How this will impact your page's rank?
This appears to be in line with a much larger project of Google's, which is trying to diversify and vary their search results as much as possible and improve UX. For example, in mid-2019 there was an algorithm update restricting that a single domain name can appear in top search results a maximum of two times. Now a similar action is going to be taken in regards to featured snippets.
Featured Snippets De-duplication: What does this mean for me?
This means that if your (or your competitor's) web address is ranking for a specific query and being listed as a featured snippet, then it will no longer appear again on the first search results page, but on page 2. Furthermore, you will need to be even more focused on optimising your pages for featured snippets than before. Try writing your page body content to encourage people to click on a link to your site, in order to learn more about your own hostname – rather than telling the whole story within the snippet. Your goal would be to encourage people to click through to you, instead of staying on Google and getting all the information they have searched for directly from the search results page.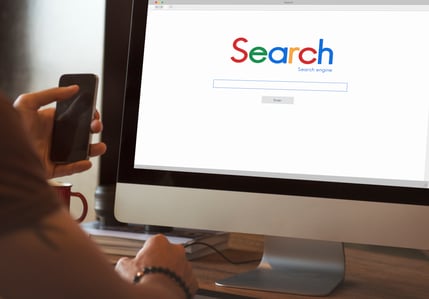 Sidebar to Main Search Column Move
The second part of the current Featured Snippets evolution process is moving these from the right-hand sidebar to the main search column only (on desktop devices).
You must have noticed that when searching with Google in the past, they were serving the snippets either at the top of the page or within the sidebar; depending on a query or answer type. Now, on desktop, Featured Snippets will only appear above the standard search results, at the top of the screen.
Featured Snippets in the Main Search Column; Why is it Important?
Amendments to the Featured Snippets position and alignment rolling out recently will influence user behaviour for sure. People searching on Google will be even more tied up with search result pages, as the information they are searching for will be not be visible in the sidebar but at the top of their screens (whilst standard links to external sites will be pushed down even more). Therefore, your organic CTRs may be affected.
Contact the Search Engine Optimisation experts
We all know that this is Google's far-reaching strategy to keep users within Search and the only kind of counter-action we can take is to optimise the snippets in such a way that will encourage people to click on them, so that website traffic is not adversely affected.
If you want to learn more on what you should do to make your site immune to the featured snippet updates and how to polish it so it is fully SEO-friendly, then do not hesitate to get in touch with our SEO specialist team. We will be delighted to speak to you and help you with your search results presence!