With the return of the Premier League season just a few weeks away, we are delighted to announce that Innovation Visual are working with fantasy football site Roto Premier League (RPL). Thousands of people take part in fantasy football leagues in the UK. It is an incredibly popular way of interacting with the football season and provides you with the chance to prove how much more you know about football than anyone else.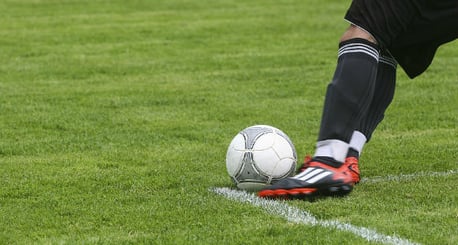 Why Play Roto Premier League?
RPL is the original premier league fantasy football draft style game and has some key differences to other fantasy football leagues out there. The draft system means you can't just buy Hazard and Sanchez and rely on them to fire you to victory.
Each player can only play on one team. This avoids the situation where pretty much every team in the league has the same players and places even greater importance on your ability to find bargain players who are going to secure you the points and lead your team up the table. Unlike the larger fantasy football sites, Roto Premier League has a player transfer system throughout the season.
You can either create a league with your friends or join a public league. There is even a cup competition, giving you the chance to reignite your season with a cup run or even win the double. Roto Premier League will keep you interested right until the end of the season and you'll always have something to play for, whether it be going for the league title, promotion or avoiding relegation.
What Are We Doing For RPL?
There are a number of sites providing different variations of fantasy football and this means it is a very competitive market space. Innovation Visual are working on SEO and Paid Search for RPL to improve the site's search visibility and traffic.
From an SEO perspective, we have worked on increasing onsite content and creating new landing pages. Google prioritises quality content and if a site lacks substantial content, it severely limits the chance of that site ranking in Google search.
RPL had no paid search activity prior to working with us, meaning our team have worked on creating an RPL Google AdWords account. We have performed keyword research and taken care of the set-up process. The fact that we are a Google Partner gives us access to relevant industry data, providing us with the necessary information to deliver the best possible results for our clients.
We are excited to be working with Roto Premier League. Why not create your own EPL fantasy football team on the Roto website?