Innovation Visual has sustainability and care for the natural world literally written into our values, as we truly understand that life and the environment are precious things. To live these values as practically as possible we decided to repeat a previous team building activity and clean up our local area with a litter picking day.
Sunshine and Hi Vis
The IV team could not have chosen better weather for our first litter pick of the year! The sun light glinting off the River Wey mirrored the glow of our hi vis vests and shiny pickers. Everyone was invited, from team mates to their families and dogs and the atmosphere was buoyant.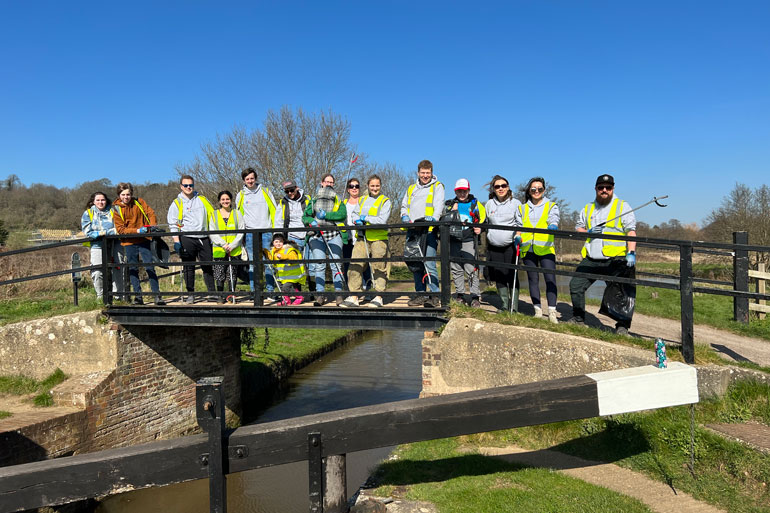 Having collected our equipment and received a quick safety brief early on, we split into two groups and made our way down the Wey navigating in two directions and various side routes to clear what litter we could find, our haul included everything from crisp packets to bike wheels!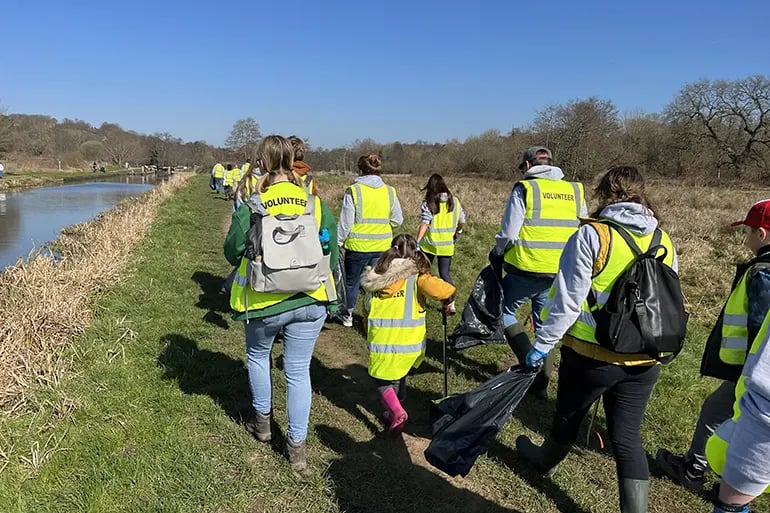 We collected 12 large rubbish sacks of litter and discarded waste from the towpaths, parks footpaths and roadsides.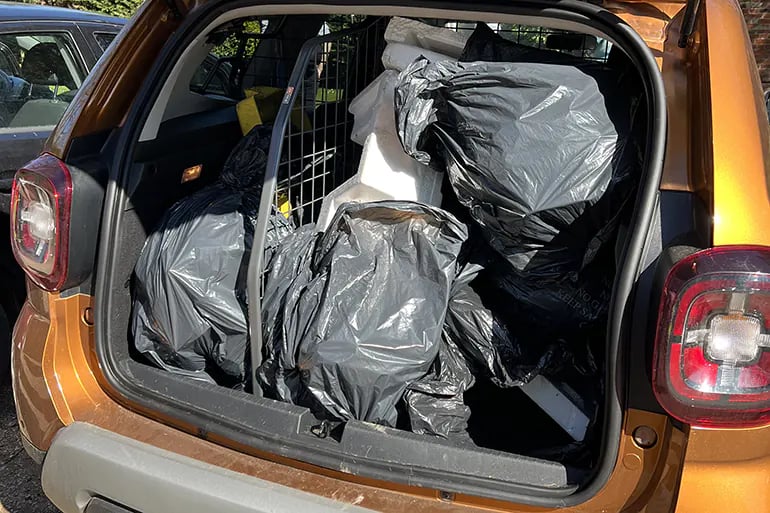 As part of our litter pick, we took part in the Canal and River Trust #PlasticsChallenge and have committed to picking up a piece of plastic each time we visit a river or canal. Their premise is that If every visitor did this, then within a year there would be no plastic waste left in UK rivers and canals, so we urge everyone to take part.

Thanks must also go to Voluntary Action South West Surrey who put us in touch with Guildford Borough Council who collected the bags for responsible disposal and from whom we loaned the equipment for our pick. If you are thinking of doing a community litter pick in your local area, please do get in touch with your council and see what they can provide to help you.

Innovation Visual are committed to reducing our impact on the environment. Have a look at how we combat environmental change on a daily basis, as well as our annual environmental report.