Innovation Visual proudly sponsor 12-year-old up and coming Taekwondo talent, Phoenix Goodman. Let's take a look at some of her standout accomplishments over the past few months.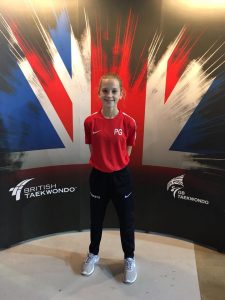 Phoenix's Recent Achievements
It has certainly been a busy few months for Phoenix, having competed in a number of domestic andinternational competitions.
The Presidents Cup
In February, Phoenix took part in the Presidents Cup which was held in Sindelfingen, Germany. The event took place over the weekend and although feeling under the weather, Phoenix won her fight against some stiff competition, 14 – 3. An outstanding achievement to have under her belt!
The Dan Grade
In April, Phoenix was awarded her 2nd Dan Grade for her incredible performance over the past year. For Phoenix to have achieved this twice shows her dedication and her determination to be the very best she can be and we hope to be seeing her in the Olympics very soon!
Wales International Taekwondo Championships
On the 30th June Phoenix attended Wale's first ever International Taekwondo Championships.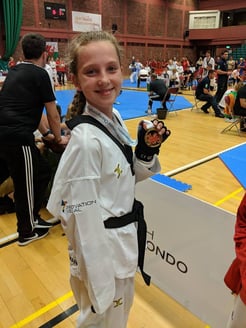 Phoenix managed to win her fights earning her an individual gold medal in her category as well as helping her team win the team trophy. This ensured Phoenix a place on the Phase 1 assessment event of Team GB's Fighting chance programme – a programme which takes a selection of the best athletes, tests their skills, abilities and desire to succeed at Olympic level.
Phoenix also had a very successful day when she took part in the Scorpion Open held in Barnsley on the 22nd July 2018. This was the first time she had taken part in the Phase 1 assessment in the Fighting Chance Programme. Again, Phoenix went through with a stellar performance and won both of her fights as well as a team trophy.
Athletes who are exceptional in the Phase 1 assessment go on to a Development Programme which offers the foundation and potential to attend the full-time training programme at the GB Taekwondo Academy within a few years.
The Future Goal
With these fantastic achievements, Phoenix is currently on track for her goal of taking part in the 2024 Olympic Games. Innovation Visual will continue to support her on her journey and are excited to hear about her future success.
You can follow Phoenix's journey by liking her Facebook page.