Hi, my name is Miriam and I'm just finishing my first week here with Innovation Visual. Although It's a short week; working part-time within the team, it's the start of two exciting ventures for me: I can't wait to develop my digital skills with Innovation Visual, particularly my knowledge of UX, and to do this at the same time as pursuing my love of rock climbing.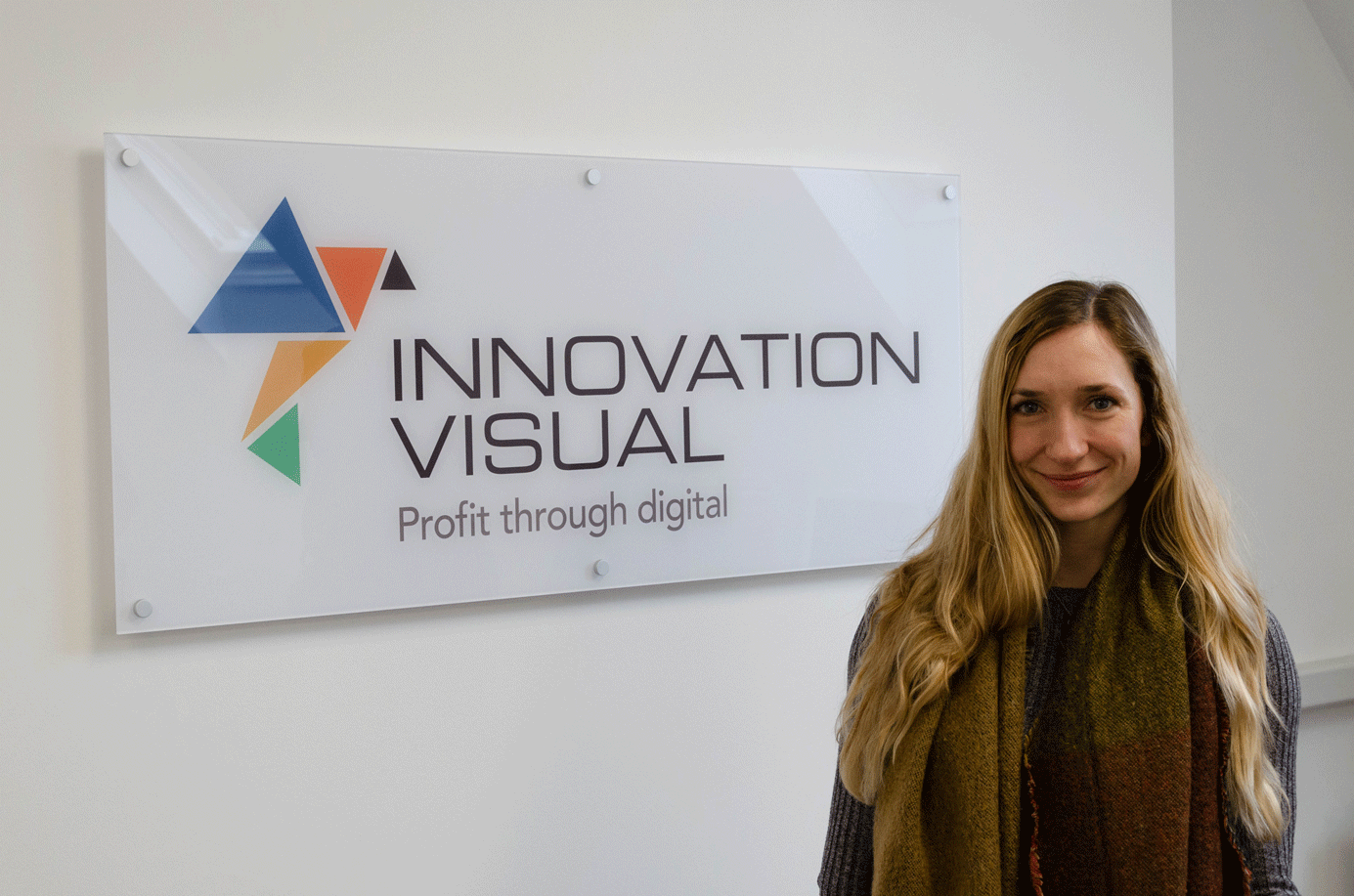 Where I'm coming from
Although I started with Innovation Visual this week, I have been lucky enough to work alongside their team in my previous role. Innovation Visual have been supporting David Shepherd Wildlife Foundation (DSWF) since joining the 1% for the Planet movement in 2012. Since then, the team have regularly donated their time to deliver effective and invaluable support to the Foundation, not only through their expert skills but in further sharing their knowledge and developing DSWF's team as a result.
I have been working with an increasingly stronger focus on digital marketing for the last 4 years, particularly through 2018 when Innovation Visual were supporting me as DSWF's Design & Digital Executive and through the training days they offered. Alongside the Innovation Visual team, we implemented digital strategies including Paid Search Campaigns (through DSWF's Google Grants account), improving the SEO (Search Engine Optimisation) of the site (boosting DSWF's organic visibility) and implementing CRO (conversion rate optimisation) strategies which led to a 63% increase in animal 'adoption' revenue, revenue that entirety goes towards funding DSWF conservation projects around the world.
I also have a background in graphic design and producing creative content.
Jumping ship
During my last six months at DSWF I was working on reviewing the current website structure and planning for more effective ways to deliver their content, improve their user journeys and organic presence. This is work that I thoroughly enjoyed and that I was keen to focus on and develop in my career. At the same time, I'm an exceptionally keen climber. Over the last few years my ability has progressed, but having not started until 23, and having never had the opportunity to train, it became important to me to explore my potential.
I have been incredibly lucky that Innovation Visual recognised my drive for both digital and climbing, and that this part-time opportunity allows me both to utilise and develop my digital and design skills and to train for climbing – with an added bonus of maintaining a connection with DSWF and the vital work that they do. I have been looking forward to getting started!
How did I find my first week?
In the all too short time of my first week, I have learned lots and enjoyed discovering more about Innovation Visual's ideology; which largely focuses on long-term relationships and providing proven results for clients. It was unusual to have already met and worked alongside the team before my first day, but that only meant that I was more excited to start. I had also always looked forward to seeing their exceptional office dog on an Innovation Visual visit, and this week, I've got to see her every day! Thank you Innovation Visual for a great first week.
I'd like to take this chance to expand on this thanks and say thank you to Innovation Visual, not only for their welcome and support in my first week, but for the training they have already offered, for the effective support they provide to help protect wildlife, for my future development opportunities, and for offering an incredible opportunity to progress my career alongside my passion for climbing. I can't wait to be a fully-fledged part of the team!