We are proud to have been the design and development partner for the new eCommerce website for the Medical Stock Images Company. This new website that aims to provide the very finest medical stock images available to license went live today, the 18th April 2016. The site is the results of professional medical artist Joanna Culley wanting a better way for her and other professional medical illustrators to license their medical images to customer across the world. The new website is full eCommerce with instant supply of the digital image files after purchase has been completed. With an image bank of thousands of images and other artists signing up to place their images on the site it is on course to grow rapidly.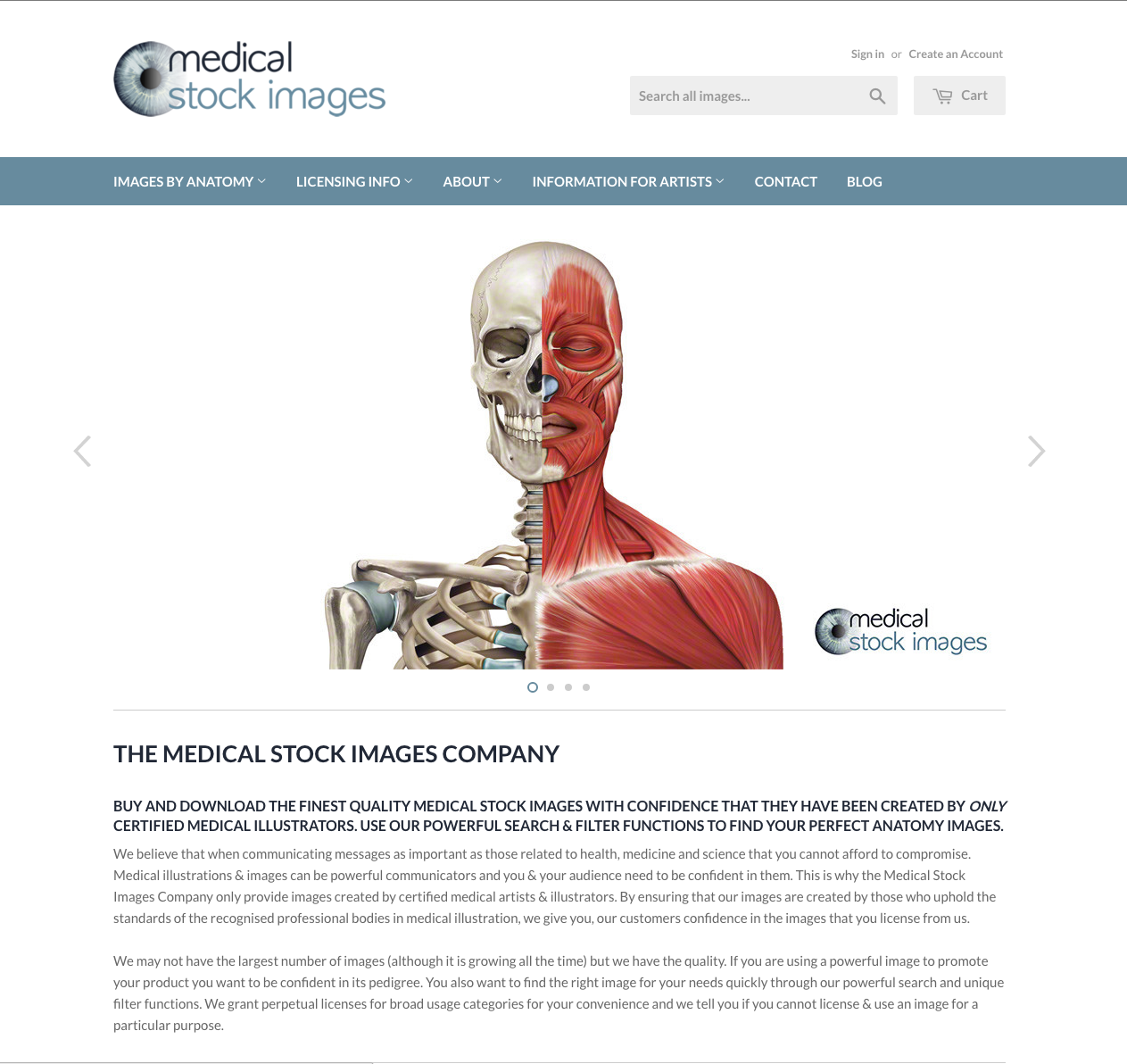 We have been working with them through out the project from idea to go-live today and we will be supporting the website going forward with SEO and Google Adwords services. The website itself is built on the Shopify eCommerce platform. This platform we have found very effective at providing highly featured eCommerce sites without high development costs. The SaaS nature of the Shopify platform means that customisations can be more limited, however as with all eCommerce projects good planning is critical to project success.
The website has been built with international SEO in mind. It is targeted at the US market primarily because of the higher demand for medical stock images that they have in the USA. We wish the Medical Stock Images Company website every success, which we are sure will happen. If you want to check out the eCommerce website you can see it at www.medicalstockimages.net.