Following the recent on-boarding of transformational coaching experts, Shine Coaching, the team at Innovation Visual have been hard at work creating a new website and developing an SEO strategy to help their business and services be found and ensure they shine online.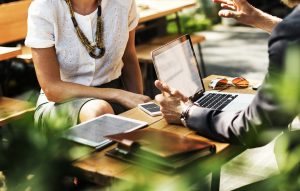 Shine Coaching was founded by Graham Da Costa who, with over 30 years experience of the corporate world, is well placed to provide a range of business coaching services to companies of all size. From transformational coaching to anxiety coaching and performance assessments, Shine work on a one-to-one basis with employees. As businesses grow and change over time their coaching needs also evolve and Shine Coaching work with companies to meet this ever-changing demand. For example, as a company grows stress levels for some employees can become unmanageable, but with the help of Shine Coaching the impact can be reduced and tackled efficiently. Shine aims to approach anxiety and stress with one-to-one development programmes which encourage motivation and can increase performance significantly, delivering positive outcomes for both the business and individual. Another area in which Shine help individuals is in the provision of an expert understanding of a good work/life balance to enhance employee engagement and improve overall wellbeing.
Transforming A Transformational Coach Online
The Innovation Team have begun the process of transforming Shine's online presence creation with extensive research into the key search terms and themes that people use around the key subject areas. This research will become a pivotal part in the success of the new site, forming the basis of the information architecture of the site to ensure the site is fully optimised for these terms in order for the site to highly rank on Google. The team will also create an ongoing content strategy that will include blogs, downloadable guides, and videos which will help drive relevant traffic and educate those interested in Shine Coaching's services.
Can Innovation Visual Put You in the Spotlight?
We offer a wide range of services to businesses across the world, looking to improve their online presence. Visit our online marketing section to see how Innovation Visual can start making a difference to your business.