Innovation Visual have started working with Perdix Wildlife Supplies the UK leader in wildlife and conservation products. Perdix have been supplying leading conservation projects across the UK and the world from Russia to Canada. They also supply their products to individuals and businesses for a wide variety of purposes.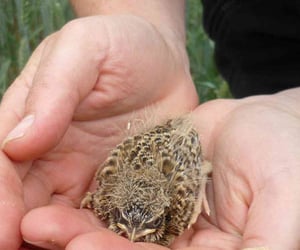 Perdix provides high tech products such as radio transmitters and camera traps through to bird rings and mink rafts. Products have been extensively tested and assessed by the Perdix team to ensure their customers can buy with complete confidence. Many of the products are designed by the Perdix team to ensure the highest levels of effectiveness. Where possible products are manufactured by UK businesses and use sustainable materials, such as FSC wood and recycled plastics.
Dr David Butler, founder and Managing Director of Perdix Wildlife Supplies said of the decision to work with Innovation Visual:
We have customers all across the world they come to us for quality products that they can rely on time after time in the field. Our approach to suppliers is the same, we are looking for quality and results so working with Innovation Visual on our online marketing is a natural choice. We have an international customer base including household names in conservation that we are looking to expand with a coherent, complete online marketing strategy delivered by a knowledgeable team.
Working with Perdix the Innovation Visual team will be providing a full range of online marketing services including organic search engine optimisation, paid search marketing and content development. We are looking forward supporting Perdix in their ambitions to be world leading in wildlife supplies, wildlife management and animal husbandry products. Like Innovation Visual Perdix actively support environmental causes and they are one of the primary backers to the Wild Greys project to return the grey partridge to its natural habitats across the globe.
More information can be found at www.perdixwildlifesupplies.co.uk and www.wildgreys.com.