The Austrian Open,Tae Kwon Do - 2nd to 5th June 2017
Phoenix Goodman, Sponsored by Innovation Visual, Competes in International Competition in Austria
Tae Kwon Do Rising Star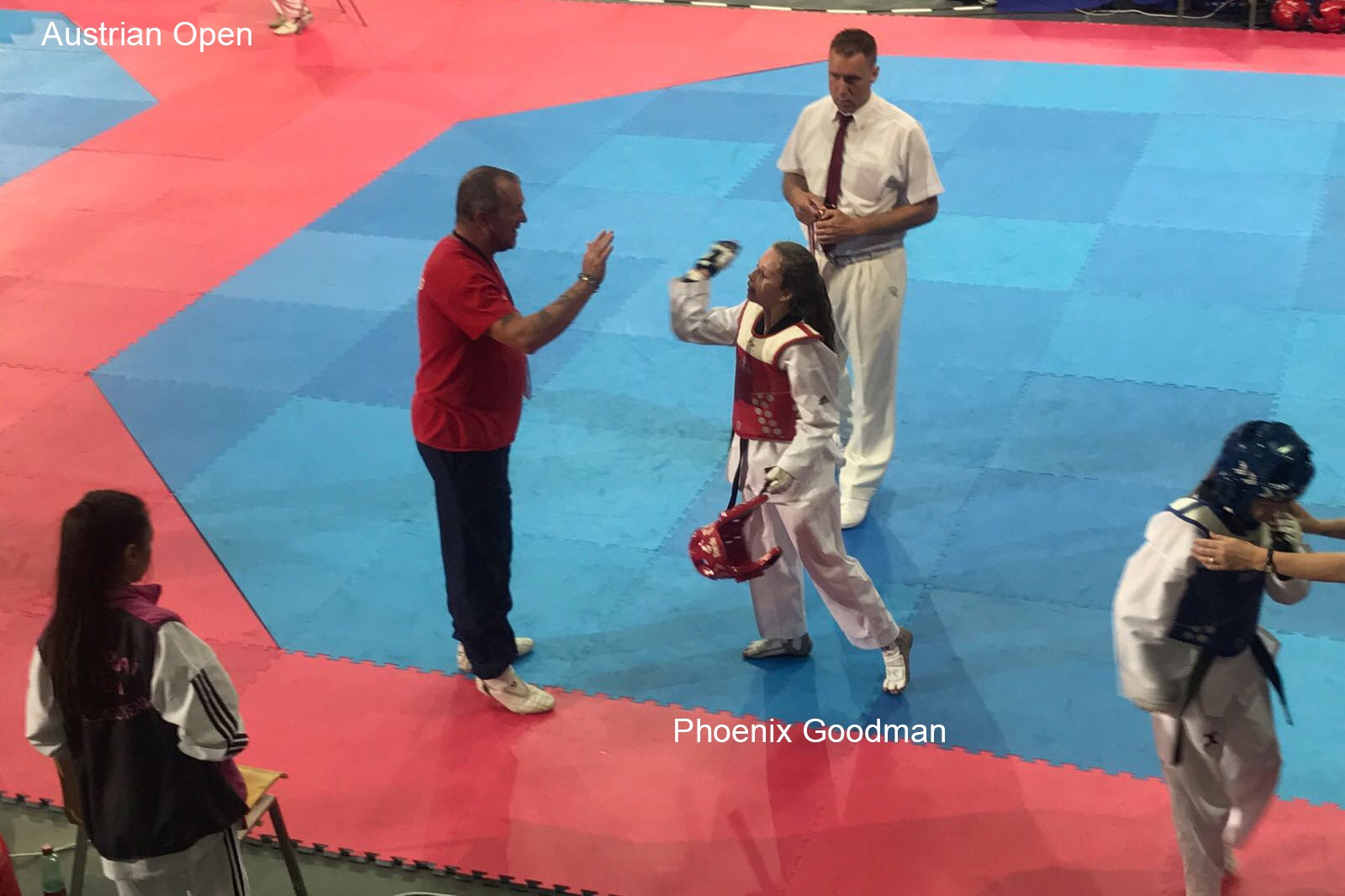 Innovation Visual are proud to support a local star in Tae Kwon Do, Phoenix Goodman. Aged just 11 Phoenix or Fi is aiming to compete in the 2024 Olympics and Innovation Visual are helping to support that dream through a sports Sponsorship. Here is what Fi has been up to for June.
Competitions June 2017
Training and competing is now part of Phoenix's life with training up to 10 hours per week and regular competitions with travelling in Europe.
Phoenix attended the Austrian Open competition on the 2nd and 5th of June and this was a G1 competition so of a very high standard. Phoenix had three tough and challenging fights but dominated her opponents and showed great courage and focus to win. Phoenix won her first fight 11-1 and her second fight 18-6 and again won her final fight 7-3, which secured Phoenix Gold! Phoenix's opponents were of a high standard and already part of the GB National team. So phoenix did incredibly well to win. She is showing such potential as Phoenix had already faced this same opponent and beaten her in Germany earlier this year too.
Phoenix's parent's Hayley and Rob Goodman said after the competition,
"We're very proud, especially as it was such tough competition! Phoenix loved her whole experience in Austria and is so very grateful to be able to travel and compete as she is now able to with thanks to Innovation Visual's support'."
Phoenix's coach Master Joe Brown said;
"British Tae kwon do Schools Phoenix had 3 top class matches and dominated her opponents with a thoughtful, clever game plan that was executed with incredible skill, calm aggression that was accompanied by an awesome fighting spirit where she showed no Fear and was also not arrogant or complacent in her attitude!! Well done it always comes to those who keep trying and wait !!"
See Phoenix in Action
Please see the links below if you want to see videos of Phoenix in action at her competition in Austria. The last fight was cut short for some reason but you can see the score within the link 7-3 securing Gold.
Training
Phoenix attended a test match day with her team against another team on the 17th June which is an intense training day. Phoenix enjoys these days and it is just another opportunity to train and spar with other teams. Going forward Phoenix has two competitions to look forward to, Doncaster 8th and 9th of July and Barnsley 22nd and 23rd of July, 2017.