The Presidents Cup, Taekwondo Athens April 27th to 30th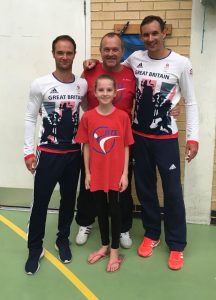 We are proud to announce that Phoenix Goodman had been selected to compete in the Presidents Cup in Athens. Phoenix and her team mates are young and talented athletes from the British Taekwondo South Club, Hampshire. Seven girls were selected to take part in the G2 competition which is a competition at a more advanced level. They also travelled away with two coaches and a team manager.
British Taekwondo South Club was started by Master Joe Brown who originally formed Independent Taekwondo as a member of the British Taekwondo Federation (BTF). After the BTF merged with the UK National Governing Body, (British Taekwondo Control Board, BTCB) Joe went on to form British Taekwondo South.

Phoenix's Fighting Weight Category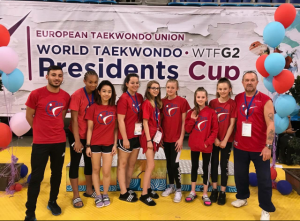 Phoenix has just moved up a weight category (-34 kg) and is now at the lower end of the weight category. The changing of weight categories can have its advantages and disadvantages and it can be a disadvantage for those athletes who are now at the lower end of the weight. They can fight opponents who are older or are of a heavier weight. But even though Phoenix is now at the lower end of the weight category, this does not phase Phoenix because to her, it's just another challenge.
Bearing in mind this is an international competition Phoenix's first opponent was an experienced fighter from Turkey. Phoenix fought well and she had a great performance but she sadly lost her fight 10-11. It was a close fought fight and it can be seen here via live stream on YouTube https://youtu.be/iLqx6WnwUR4. Phoenix will be fighting in Yorkshire next and we shall be giving an update on that when it happens.
Phoenix's attitude is to learn from the experience and her aim now is to use the knowledge from the trip and this is what Phoenix said about the competition;
"This was the best experience, I'm so grateful to have been given the opportunity to have taken part. I came away with huge amounts of experience, and now know what I need to focus on to improve on my performance"
Phoenix's parents Hayley and Rob Goodman said;
"We are so proud of her for travelling away with her team without her family to support her. Showing true maturity and responsibility for her entire trip."