Innovation Visual are pleased to invite you to our up and coming breakfast event taking place on the 10th October 2018. The event will lend valuable insight to businesses in the local area on how changes to Digital Marketing may affect you and your business. Digital marketing is an evolving field with rapid changes happening each month.
Why should you attend?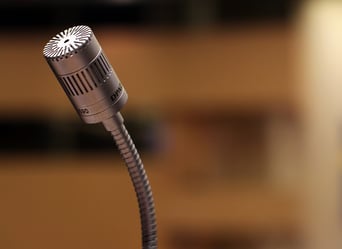 On top of breakfast, the event will feature a series of talks from Tim Butler, Managing Director of Innovation Visual. Tim will be talking about three important growing trends in digital marketing: Chatbots, Voice Search and Video. These digital marketing innovations and their impact are predicted to become increasingly important in the future. Understanding the importance of these now could be essential for the continued and future success of your business.
They say knowledge is power and having the knowledge to accelerate your business forward can be pivotal in achieving a competitive advantage for your business. So, whether you're a big or small business, don't miss this opportunity to gain insights and get answers in order to improve your digital marketing.
Agenda
07:30-07:45 Tea, Coffee & Breakfast Sandwiches
07:45-08:00 Welcome Introduction
08:00-08:30 Real World Results of Google's Recent Announcements
08:30-09:00 Innovations in Digital Marketing (chatbots & voice search)
09:00-09:15 Using Video in Digital Marketing
09:15-09:30 Your Questions Answered & Networking
When and Where?
Date & Time: 10th October at 7.30-9.30am
Refreshments: Breakfast refreshments and drinks will be provided
Location: The event will be held at the Innovation Visual offices
Elm House
Tanshire Park
Shackleford Road
Elstead, Surrey
GU8 6LB
Registering for the Event
If this sounds like something you'd be interested in, then book now to secure your place as seats are limited and filling up fast.