Dr Martin Stillman-Jones provides his expert opinion on where businesses should invest their costs to survive the 'now' and support your brand for the future. He tells us which three things should definitely not be sacrificed in an economic downturn in which we are in now.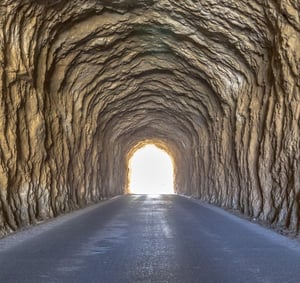 So, here we are in lockdown, those who can are working from home, those who can't are either being furloughed or are sheepishly heading to work, wondering if when they come home they'll already be infected.
With so much uncertainty, home spending will be cut. Only essentials will make it onto the buy list, or will they? Will you be prepared to give up your Netflix account? Your mountain bike? The hobby that gives you a sense of freedom and independence?
If you're a business owner you'll be worried about how you're going to pay the bills, continue through this period of commercial starvation, see light at the end of the tunnel and know it's not an express train seeking to flatten you, but a bright guiding light illuminating a future where markets return to normality, spend increases, the economy stabilisers and you thrive. But is this going to happen this time round?
I remember people saying of the 2008 financial crash that markets would never be the same again. That would be the end of the boom - bust economy.....well here we are again, on our uppers! Or are we?
One thing is sure, staff will be under intense scrutiny - stay, go, furlough.....budgets will be cut, businesses will be paired down, marketing - being an easy target for immediate cash savings, will become the sacrificial cow. Will it? Should it?
Wetherspoons have demonstrated how not behaving in front of your target audience during a downturn can result in consumer backlash. If you look at Twitter traffic immediately post the announcement Wetherspoons wouldn't be paying their staff, there was a huge backlash. Massive hostility towards the brand. Only today, one of their supplying distilleries confirmed they would no longer be supplying Wetherspoons. The Wetherspoon brand has gone from hero to heal in less than a week!
In times of downturn marketing support of brand becomes ever more surgical as budgets tighten and every action counts. But brands who do not reassure their consumers through the tough times that they will deliver on message, will as things improve be abandoned by dissolution consumers seeking a replacement.
In Wetherspoons case my expectation is that the current enterprise is finished. It will need to reinvent, because it ignored its brand, its consumers.
Brand representation is no longer relevant, desirable, on target. Wetherspoon consumers have moved on. If the business is to be rescued, it will need to reinvent. It will need to find a new purpose and build a fresh trust with its audience. During this recession the audience have psychologically turned the page and in the process will walk away from the brand.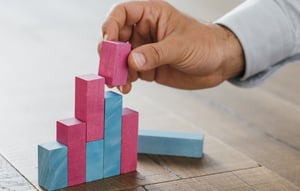 It is worth remembering this as you reflect on cutting your own marketing budgets. It is well known that in a downturn, if your share of voice exceeds your share of market then when things improve you gain disproportionately - but only if your message is appropriate and your consumers haven't moved on too. Wetherspoon consumers have moved on..... Through a lack of marketing investment, will you run that risk too?
You need to make cuts in a recession, in a downturn of the enormity we are seeing right now. But there are three things you do not sacrifice in a downturn: new products, marketing support, Investment in sales. Cut those at your peril....
So;
hunker down, cut costs incredibly hard, run hyper lean
invest when you can, but for the long game
the end
There is a fine line between conserving cash and entering hibernation. This is tough to navigate. Go into hibernation - and you might not come out.
Be tight with cash, cut overheads, implement salary cuts across the board, forego your own salary, make cuts at once, make them deep and make them early - whatever you need to do!
BUT most importantly... don't cut marketing investment, selling effort & delivering on your company or brand promise.
About the Author
Martin Stillman-Jones holds a PhD in Strategy, more specifically his thesis covered Agile Strategy in the 21st Century's Connected Economy. He holds a Masters in Business Administration from the London School of Economics & Political Science, a Masters in Engineering from the University of Surrey, is a Chartered Engineer and a Fellow of both the Royal Society of Great Britain and the Royal Society of Arts.
As a Futurist and Strategist, Martin presents to Government and Industry; encouraging leaders to park legacy investment, policies and procedures in order to develop fresh thinking, new strategic initiatives and harness the power of the connected economy.
He mentors business leaders from maverick Founders to Fortune10 CEOs, guiding their businesses through transformation, change and strategic re-invention. No dry theorist however; Martin has 40 years experience running businesses, empowering people, building teams and developing brands.
Starting his career at Proctor & Gamble as a Management Trainee he was promoted through the ranks to Worldwide Head of Marketing at Diageo with responsibility for brands such as; Smirnoff, J&B, Cinzano, Cointreau, Baileys, Captain Morgan, Bombay Sapphire, Gordons and others collectively generating £12bn in revenues.
From Diageo to PriceWaterhouseCoopers focused on business strategy & acquisitions for PLC clients. Then self-employment founding or acquiring then exiting over 50 enterprises. Now, he helps others turn good intentions into great results!