Innovation Visual are delighted to announce the launch of the new Home Instead Senior Care website. Home Instead have been working in partnership with Innovation Visual for a number of years to support their digital marketing activities including improving search engine optimisation and improving overall website visibility.
About Home Instead Senior Care
H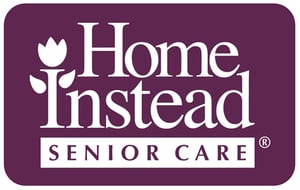 ome Instead Senior Care are a leading home care provider who provide quality award winning care to those who wish to remain at home as they age. Services include companion care, home help, palliative care and dementia and alzheimers care.
Home Instead has a global presence however has a very effective franchising model with over 190 offices located across the UK so CAREgivers can provide high quality, personalised care to cater for different areas. Home Instead took on a big project to give all local franchisees access to their own individual sites so that personalised content could be created for each local office.
Introducing the features of the new website
In order for the locally owned and operated offices to be able to have their own personalised content, pages had to be created for each of 190 franchisees.
Local franchisees have the ability to write their own content, while those looking for elderly home care services can contact the right office through the specific localised websites. Different franchisee locations offer differing home care services so it was especially important that franchisee owners could communicate the message using effective content.
Other changes to the website included changes to navigation menus and search functionalities whilst also offering people the ability to book a consultation online using a sophisticated booking system.
Website effectiveness for franchisee owners
One locally owned franchise has really benefitted from the launch of the new website. Home Instead Senior Care Bromley have benefitted from being able to communicate the outstanding home care services they offer whilst making their website really personal through 'Meet the Team' and 'Areas we Cover' pages.
Below is just some of the content that was created for Home Instead Bromley.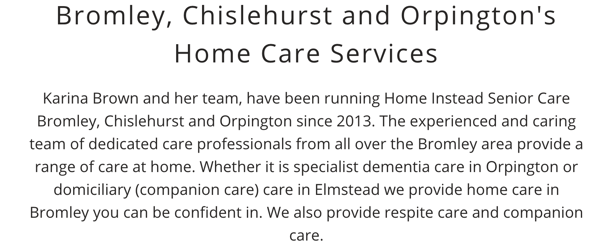 Find out more about Home Instead Senior Care
After the launch of the new website, we will be working to continue to positively impact the business month-on-month by improving the websites search visibility and effectiveness.
If you would like to find out more about how our digital marketing services can help grow your business' online presence, then please contact our team or email our Client Services Manager, jo@innovationvisual.com