Innovation Visual are offering retail businesses in the local area an exclusive opportunity to attend a livestream from Google discussing what you should be doing to improve your business' online presence.
There are millions of ecommerce sites and you're probably already aware of a number of sites that compete with your business for customers. The ecommerce market is highly competitive and it's becoming increasingly difficult to stick out from the crowd. Google will offer insight into how online advertising can increase your business' chance of reaching new customers and converting these leads into sales.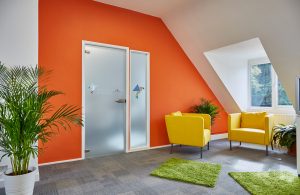 IMRG revealed that UK sales from ecommerce have increased by 15% so far in 2017, showing that there is certainly an increasing demand from consumers for services and products that can be bought online.
The way people buy online is changing and Google will highlight these developments with the focus of the livestream looking at retail trends coming in 2018. These exclusive insights will help you to better prepare your digital strategy and give your business an advantage over your competitors.
Whatever the size of your enterprise, Google's livestream will reveal useful insights that you can turn into positive results.
When & where is the Google Livestream?
The retail and shopping campaigns livestream will be shown at our offices in Elstead on Tuesday 14th November, starting at 9am. Limited places are available for this event, so if you're interested them please register your interest.
Office Address:
Elm House, Tanshire Park,
Shackleford Road, Elstead,
Surrey, GU8 6LB
If you have any further questions about the event then please contact pete@innovationvisual.com