Innovation Visual are proud to have been selected by the Google Partners team to join their prestigious Google Elevator programme for agencies that demonstrate excellence and high growth potential. The six-month intensive program based out of Google's St Giles building in London is led by marketing agency guru Robert Craven. Only 30 of the UK's nearly 600 Google Partner Agencies were invited to be part of Google Elevator in 2017.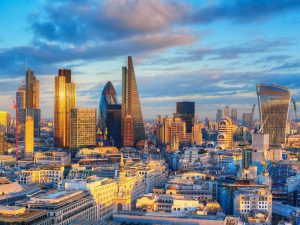 Tim Butler, Innovation Visual's founder said of our selection: "We are over the moon to have been recognised for the excellence in what we are achieving for our customer now and the potential that Google see in our agency. We work hard to deliver results and profits for our clients and to be identified by Google in the UK as an agency to watch in the future shows our approach stands out amongst agencies. I am personally looking forward to what we will learn from being part of the programme and how we can apply this to further benefit our current and future clients. Robert Craven has worked with agencies across the globe so we appreciate what an opportunity this is for us."
What is Google Elevator?
Google Elevator is an agency development programme that works with the leadership of digital marketing agencies that demonstrate both current high performance for their clients and the potential for rapid growth and an expanding customer base. The Google Partners team have to select just 30 agencies to participate in the UK programme each year using a range of undisclosed criteria. The programme consists of sessions at Google, remote mentoring sessions, individual and group project work over a period of six months. The aim of the programme is to equip the leaders of agencies to deliver more for their clients and build their agencies to help more businesses flourish online.