In July and August the IV team will be going all out with their walking, running and cycling in a bid to rack up the miles we cover, even more than usual! This time it isn't for our team fitness challenge though, this time it's for a cause we all believe in passionately.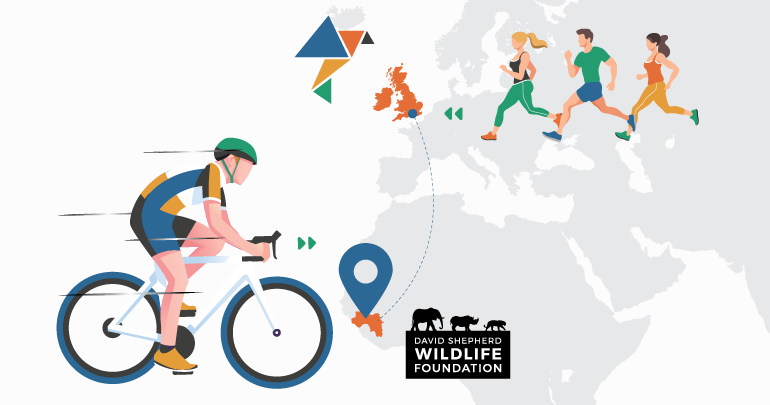 We've set ourselves a new challenge, to cover the distance from Godalming, near our offices, to Guinea where the David Shepherd Wildlife Foundation Chimpanzee Conservation Centre is. The full distance is 4657 km and we are aiming to raise the same amount in cash to donate to DSWF to support their phenomenally important work. You can read more about the challenge and check our progress here.
As of 28 July we have completed 38% of the distance in 35% of the time so are ahead of schedule! We really appreciate all the support and if you can donate to help us reach our fundraising target too we'd be incredibly grateful.
About David Shepherd Wildlife Foundation
The David Shepherd Wildlife Foundation was established by world renowned artist and conservationist David Shepherd in 1984. It's mission is to raise vital funds to support front line conservation projects which help secure a future for wildlife in their natural habitat. Focusing largely in Africa and Asia, the foundation has projects across both continents, fighting at a grassroots level to protect endangered species and their habitats as well as support and educate the communities that live alongside them.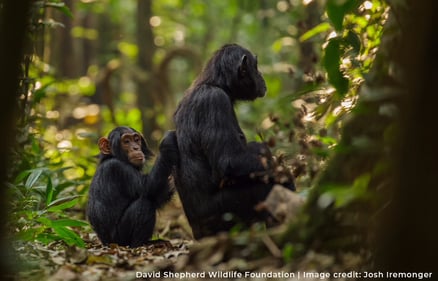 Why Are We Taking On This Challenge?
As a team, we feel strongly about doing what we can to make a difference, especially in terms of the environment and the flora and fauna we share it with. We are proud to be part of 1% For The Planet and do all we can to reduce our footprint as a business. You can find out more about our environmental initiatives here.
Animals are our passion though, from our office dog Poppy and her assistant Murphy (check them out on our team page!), to Tim's ducks and bees and the variety of other pets that regularly crash our Zoom meetings, they are all so important to us. That is why fundraising to support DSWF is a natural choice for us.


Help Us Support Endangered Animals with DSWF
The funds we raise don't just go to support the Chimpanzees though, they will be used to further the Foundation's work where it is most needed. Their current critical projects include:
Pangolins in China & Kenya

The Chimpanzee Conservation Centre in Guinea

Tigers, Rhino & other wildlife in India

Snow Leopards in Kyrgyzstan and Mongolia

Rhinos in Namibia

Tigers in Russia

Tigers & other wildlife in Thailand

Pangolins & other wildlife in Vietnam

Painted Dogs, Elephants & the Elephant Orphanage in Zimbabwe
If you would like to sponsor us to reach our target we'd be more than grateful, simply use the link below to donate via JustGiving.
We'll be updating you on our progress via social so don't forget to follow us to see how we are doing!