It is becoming increasingly important for businesses to invest time and money in their digital marketing strategy. By the end of 2018, Google was processing 5.5 billion search queries per day. That's 64,000 search queries every single second. These numbers are staggering and are only set to grow further in 2019, as people become ever more reliant on online products and services.
Businesses are taking note of the importance of digital marketing. According to Smart Insights, by 2020 companies will spend 75% of their total marketing budget on digital marketing. With this in mind the Innovation Visual team have picked out the 5 digital marketing trends that you should be aware of in 2019.
Voice search continues to rise
Voice search isn't a new trend, but it's one that is continuing to increase in popularity, and not all companies are making the most of the power of voice. It's probably no surprise that voice search is becoming increasingly popular. We can speak 150 words per minute whereas we can only type 40 words per minute, meaning that voice is a faster and easier way to search.
The main difference with voice search is that there are no screen results, so if you rank 2nd in the search results, then you're in fact just the first loser. Voice results are read out from the structured snippet. The structured snippet appears in a box on the search results page either below the paid results if there are any or on the right in the knowledge graph. This means that if you want to rank for voice searches, then you need to own the featured snippet for the voice search query you want your business to be found for.
The continued emergence of voice is changing SEO from optimising for phrases to optimising for themes, which is better suited to longer tail and question based search queries. Ranking for voice searches is about answering questions, as the AI aims to deliver the best answer to people's questions, ultimately based on user intent. According to ComScore 50% of searches will be voice by 2020, so ignore voice search in 2019 at your peril!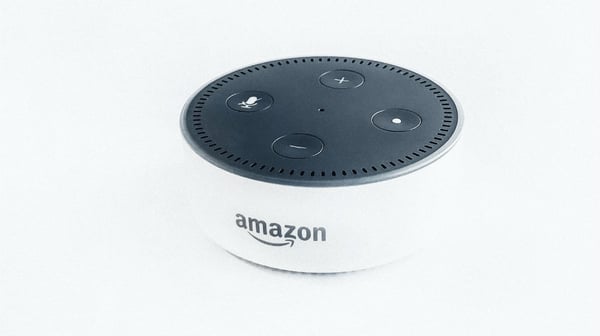 Video will keep growing
Video is one of the most powerful forms of media when it comes to engaging people. A number of businesses use video:
81% of businesses use video as a marketing tool
65% of business not using video plan to start in 2019
Statistics show that businesses are going to putting video at the forefront of their marketing activity in 2019 and if your business fails to take video seriously, then your business could fall behind your competitors that are using video as part of their digital marketing strategy.
Make sure your business does not get left behind in 2019 and beyond by prioritising video. Worldwide leader in IT and networking, Cisco, predict that 80% of all content will be video by 2020 and Facebook predict that by 2020 all content on their platform will be video.
2019 is going to be a big year for video. Don't get left behind. Start using video as part of your digital marketing strategy.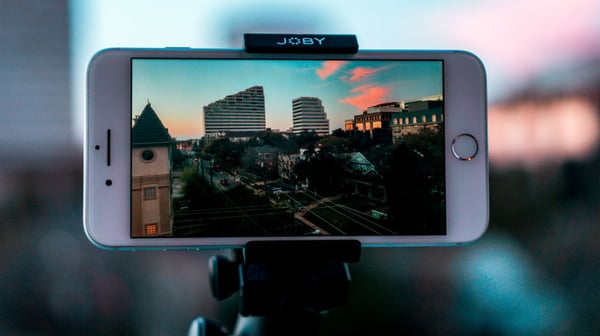 Create creative content
Content is very important for successful marketing, however in 2019 particular focus should be placed on the type of content your business is producing. Don't just put out the same old blogs. Be creative with the content you create.
For example, video allows you to present a large amount of information to a viewer quickly, which can be far more engaging than having someone read an article or blog post. In fact, 80% of people would rather watch video from a brand than read a blog. Think where your business is investing time in creating content. It may be better to spend time creating a video than spending time creating a blog post.
There is also the potential to use Live Video. 78% of audiences are already watching and engaging with Facebook live content, so could live video be a good way to engage your audience? You can take a look at our blog to see what is required to create a great live video.
The best thing to do is plan what you want to achieve from your content in 2019 to give your business direction. Build a content strategy for 2019, which will benefit your business and highlight opportunities to get creative with your content.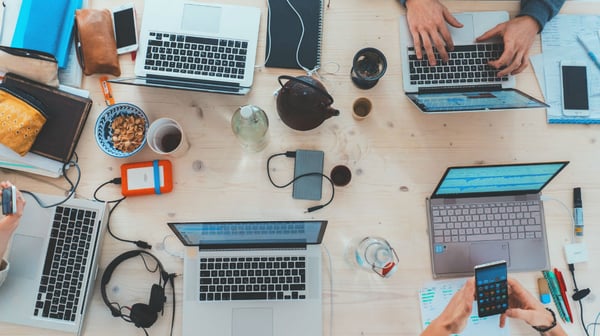 Seamless user experience
If you want your business to grow in 2019 then it's important to deliver an exceptional customer experience. The modern consumer expects it. This means your website has to offer personalisation, convenience and a frictionless experience. Your website needs to support customers and make their lives more convenient. The best way to do this is to meet customer expectations and make it easy for them to find the information they're looking for.
There are a number of different elements to providing a seamless user experience. One of the key things is that your business must be omnichannel. Technology is now readily available to ensure that you're providing a consistent communication journey for your customers. Make sure your company has a CRM (Customer Relationship Management) system and that your staff are using it. This means that whatever communication your company has had with your customers will be recorded allowing for a seamless customer journey, as your marketing and sales people know exactly what interaction that individual has had with your company.
Just think how much better the experience will be for the customer if your sales person can pick up the phone with everything your company currently knows about that customer to hand. The conversation with the customer will be much more to the point and focused, rather than asking them a load of questions they've already answered or sending them emails they don't want to see.
Innovation Visual are HubSpot Partners and have an extensive knowledge of using the HubSpot CRM to support your sales and marketing activities. Feel free to contact us to find out more about how HubSpot's CRM could benefit your business operations.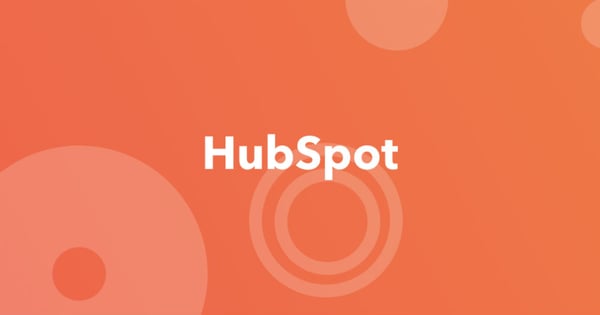 Embrace marketing automation
Technology is constantly advancing and with it comes new ways to interact with customers. Marketing automation is developing further with new technology that allows you to communicate with customers in different ways.
It is predicted that by 2020, 80% of companies will be using chatbots on their websites. Having Chatbots on your website will soon become expected and for good reason. A Chatbot provides a 24/7 communication method allowing potential customers to ask questions and engage with your business. Implementing a Chatbot on your company's website can help take the strain of your customer services team and provide people with answers to simple questions, improving their experience of dealing with your business.
Automation can help save you time and allow you to focus on more strategic tasks that will benefit your business long term, as well as providing an improved customer experience.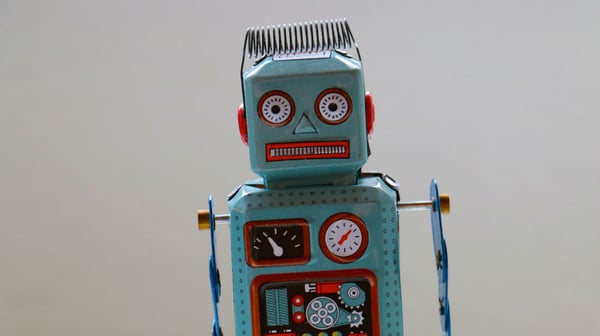 Transform your digital marketing in 2019
The digital marketing trends described above are all going to change the way that companies conduct their marketing operations in 2019. If you want your company to remain competitive, then it is vital that you take these trends into account when planning your digital marketing strategy for the year ahead.
Speak to digital marketing experts
If you would like to find out how our digital marketing consultancy team can help transform your digital results, then please contact our Client Services Manager, Jo Laubscher, by emailing Jo@InnovationVisual.com