The Innovation Visual team are delighted to announce that we are now working with America First Coast Travel (AFCT).
America First Coast Travel is a luxury tour operator specialising in helping people discover the secret Florida that has everything from tranquil beaches, to historic areas and culinary delights.
America First Coast Travel want to help people find the hidden gems that Florida has to offer and to help them achieve this they have chosen Innovation Visual as their digital marketing partner. With a new business and a brand new website the challenge for being found online by the right audience at the right time is significant.
Most British holiday makers fly into Miami or Orlando and do not venture far from these cities. With Florida residents and long time regular visitors the AFCT team have an immense bank of knowledge regarding the unspoilt Florida locations to suit the discerning luxury traveller.

Digital Marketing Work For AFCT
Innovation Visual is working to provide a customised digital marketing solution for AFCT. The holiday industry is a highly competitive market, with a number of well-known holiday operators.
Achieving an effective online presence is essential for attracting potential customers. Improving search visibility will be a main aim of our work with America First Coast Travel. This will be accomplished by working on AFCT's search engine optimisation and paid search, with the aim of increasing website traffic and ultimately sales.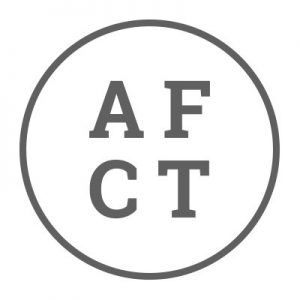 From an SEO perspective, our work will be focused on optimising on-page content, writing additional content, setting custom metadata, improving call to actions and undertaking link building activity. Obtaining links to a website is extremely important for domain authority, which is an important ranking factor for Google and Bing.
Paid Search is an effective way of appearing in search results quickly, providing the advertising campaigns are set up correctly. Our paid search team have carried out keyword research and will use this data to write highly targeted ads. Innovation Visual are a Google Partner, which gives us access to industry specific data, which can be used to deliver exceptional results.
Frank Levene, Founder and Chairman of America First Coast Travel, said of Innovation Visual's appointment:
"The effectiveness of our digital marketing is business critical. We are therefore pleased to have appointed Innovation Visual as our digital marketing partner given my positive experience having dealt with Tim and his team previously."
Discover Florida with America First Coast Travel
The AFCT team will listen to your requirements and wishes, then build your perfect holiday around you. The company's team have first-hand experience of Florida, meaning that you will be sure to discover Florida, whether you need to know where to eat in Jacksonville or where to stay in Amelia Island, AFCT are on hand to make sure you make the most of your trip.