Innovation Visual are pleased to announce that we are now providing digital marketing services for Surrey-based fitness company BodyUK, founded by Jem Scragg. Jem is driven by a contagious enthusiasm and aims to help empower people to lead a healthier lifestyle and get back into shape.
Until now, BodyUK has not been doing any paid search and has only been able to focus limited time on SEO. Outsourcing this work to the team at Innovation Visual will allow Jem to focus more time on running his business and working with clients, as our experts take care of BodyUK's digital marketing.
Who Are BodyUK?
BodyUK offers a variety of fitness-related services to the people of Surrey including personal training and outdoor fitness classes.
The flexible nature of personal training services from BodyUK has helped make the programme a real success. BodyUK's mobile certified personal trainers will come to your home and save you time. They will design a plan perfectly suited to your lifestyle, however, limited your time may be.
Outdoor fitness classes are provided for a number of locations around Surrey offering you the chance to exercise in a supportive group environment. All classes are led by a qualified personal trainer and are focused on burning calories in a 50-minute session.
The BodyUK team also offer corporate fitness programmes for businesses at lunchtimes, which will help employees to be more productive for the rest of the day.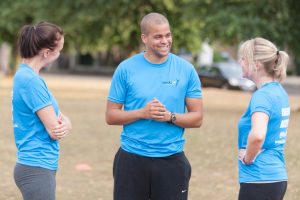 Digital Marketing Services for BodyUK
Working on SEO For BodyUK
Search engine optimisation is vitally important if you want your website to rank in search engines such as Google and Bing. If you do a search on Google and see your competitor's websites ranking then that isn't by accident.
This means they have been investing time and money in SEO to make sure that their site is optimised to rank for industry sector related keywords.
Innovation Visual will be aiming to improve the website content on the BodyUK website to optimise pages for industry related keywords and search phrases. This will help BodyUK to rank in search engines, increase traffic to the site and most importantly, convert, through presenting clear calls to action.
The team have also advised on the blog section of the site, to make sure that BodyUK are producing content that has potential to rank in Google and generate interest among the health and fitness community. This has coupled with us supporting optimisation of the BodyUK YouTube channel and social media channels where applicable.
BodyUK Paid Search Ads
In addition to SEO, we will also be working on paid search for BodyUK. Before creating any adverts, the Innovation Visual team will carry out detailed keyword research to ensure effective targeting prior to launching paid search campaigns.
Our status as a Google Partner allows our paid search team to access data from Google to help us deliver the best possible results for our clients.
Let's Make It Happen!
The team are excited to start working with BodyUK and hope to 'make it happen' for Jem in the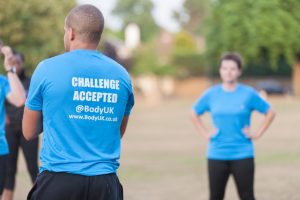 same way he makes it happen for his clients.
If you're interested in a Surrey based personal trainer who can come to your home or attending outdoor fitness classes then why not get in touch with Jem at BodyUK. He will be happy to answer any of your questions.
If you would like to find out more about our latest client then please visit BodyUK.co.uk