On the 3rd November, David Shepherd Wildlife Foundation (DSWF) hosted an invitation-only art exhibition at Christie's King Street Gallery in London.
DSWF have recently launched an Art Ambassadors Programme and the exhibition gave the artists an exclusive opportunity to showcase their work. Every artist who has joined the programme is committed to helping DSWF achieve its mission of raising awareness about endangered animals around the world and raising the funds necessary to preserve this wildlife.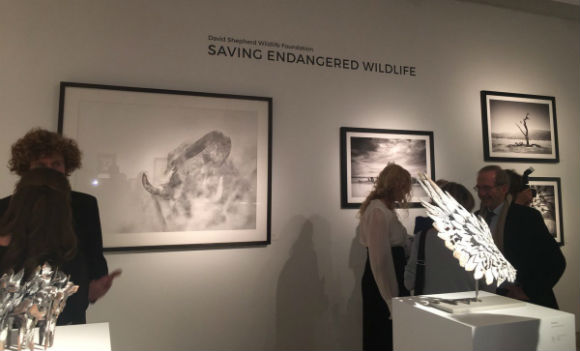 DSWF achievements
DSWF was founded in 1984 by renowned wildlife artist David Shepherd CBE. It takes a huge amount of time, effort and inevitably money to achieve success when it come to successful conservation work. An example of DSWF's successes so far have been the work conducted in Uganda to help preserve the elephant populations there. In the Murchison Falls Conservation Area, elephants were under constant threat from poachers, who would kill elephants for their ivory tusks.
Thanks to the work of the foundation, the elephant population has recovered significantly, now exceeding 1,000. The aim of the Art of Survival Exhibition was to raise money to achieve more of these success stories.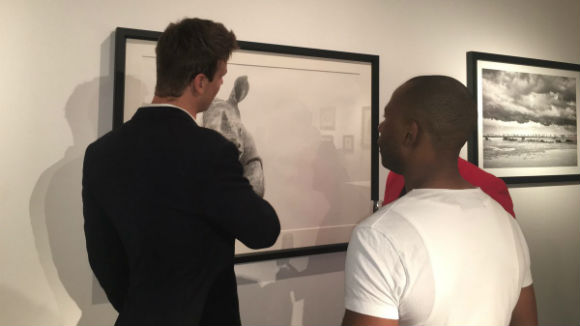 All the art pieces were available for sale, with 50% of the proceeds from each sale going to support DSWF's vitally important conservation work across Africa and Asia.
This years' DSWF Art Ambassadors were
Simon Max Bannister, sculptor
Domenica de Ferranti, sculptor
David Filer, graphite pencil artist
Emily Lamb, painter
Mandy Shepherd, painter
James Kydd photographer
Innovation Visual continues to support DSWF
The Innovation Visual team are passionate about wildlife conservation and support David Shepherd Wildlife Foundation through the 1% for the Planet Organisation. This means that a minimum of 1% of our turnover is donated to charity every year. We chose DSWF as our first charity and have been supporting the foundation since 2012.
Thank you
Innovation Visual would like to thank Shauna Rees for organinsing the event and for our invitation. We would also like to thank the artists, as without their truly exceptional work the event could never have gone ahead.
If you would like to find out more about the work of the foundation then please visit David Shepherd Wildlife Foundation website.