Innovation Visual we are pleased to announce that we will be sponsoring the ARC Gala Dinner hosted at the eco-friendly Green House Hotel in Bournemouth on the 7th November 2017.
Amphibian and Reptile Conservation Trust (ARC)
The ARC is a wildlife charity founded in July 2009 with a focus on a broad aspect of herpetological conservation. The ARC was formed by the Herpetological Conservation Trust (HCT), which has almost 30 year's experience working in the conservation of amphibians and reptiles.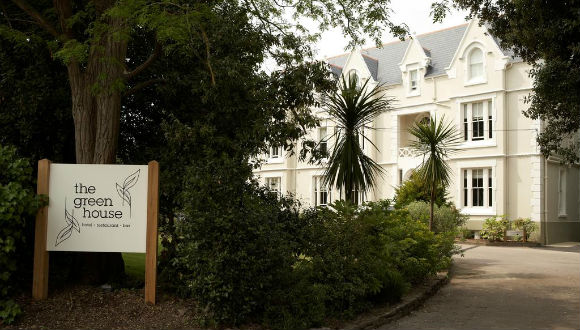 The ARC Trust and Their Aims
The ARC primarily aims to conserve all types of reptiles and amphibians as well as focusing on nature reservation management. With strong beliefs that 'special measures are needed to conserve species effectively', the ARC are experts when it comes to the conservation of habitats for reptiles and amphibians and with over 80 reserves covering more than 3800 acres. They make sure to go above and beyond to make sure that our wildlife are safe and sound!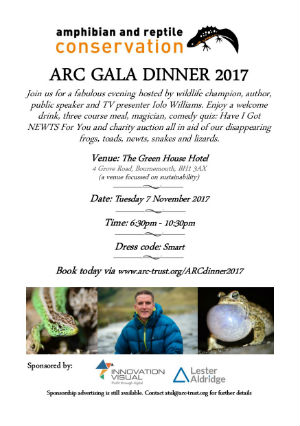 Why attend the Gala Dinner?
The Gala Dinner is a chance for the ACR to raise awareness of their work and spread awareness about the reducing numbers of frogs, toads, newts, snakes and lizards across the UK. With your help, the ARC Trust can improve the habitats and safety of species in widespread decline.
The Gala will feature talks from a number of speakers including TV presenter Lolo Williams. The evening will commence at 6:30 pm and end around 10:30 pm. When you arrive, you can expect to enjoy a welcome drink followed by a delicious three-course meal, comedy quiz and an auction all in aid of protecting our declining amphibious and reptile wildlife.
If you're interested in attending the event then you can purchase your tickets on the ARC website.
Don't Forget to Donate!
Please do consider donating and supporting this important cause. You can donate as little as £1 and all the money raised will be used to protect and conserve our wildlife. Thank you!