As the busy retail period creeps up on us, there are some important things to consider when thinking about your Digital Marketing strategies. Gone are the days that consumers would just shop in the month leading up to Christmas. Christmas mania has taken over to become a whole season from September right through to January. Preparing your Digital Marketing strategies in time for the boom is imperative to success and Christmas cheer.
Top Tips to keep your Digital Marketing in check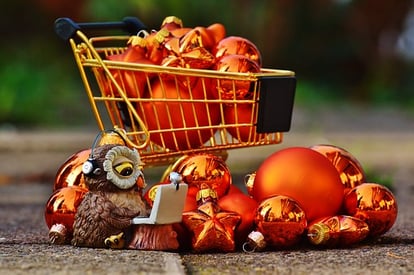 The consumer journey is constantly changing and with the advent of mobiles and technology, more and more consumers are shopping earlier while the search process has become longer. Particularly, around Christmas time when consumers are shopping for more expensive items such as toys or technological products, consumers seek out more information prior to making a purchase. The consumer journey involves multiple interactions and understanding of each point will assist in the development of your Digital marketing strategy. Black Friday and cyber week have also become key incentives to shop earlier and are growing in popularity. However, failure to prepare is preparing to fail and here are some top tips to ensure the festive season is profitable and successful for businesses.
Think about your shopping campaigns and seasonality. Are certain products going to be more heavily promoted in the run-up to Christmas and New Year? Shopping campaigns should be written now in time for this.
Seasonal content is a must. Everyone knows that content is king, from both a B2B and B2C perspective, coming up with seasonal content can add extra value to the business proposition in the run up to Christmas and New Year. It is clear that search queries from consumers change in the winter months, so your content needs to stay fresh and relevant to attract and engage with the right people at the right time.
Mobile confidence is growing. Although, there is clear evidence that cross-channel searching is happening; that is searching for something on a mobile device and then buying on a tablet for example, increasingly, consumers are searching on mobile and buying on mobile. Understanding the consumer is imperative, what they use different devices for and where they are at that moment in time.
Mobile confidence is growing and in line with that at Christmas we see more consumers out and about shopping or searching for places to eat. Keeping an eye on mobile and location bid adjustments in the festive period is key for consumers to find your business.
The Most Important Aspects to Remember
Mobile is growing and therefore this should be central to any Digital Marketing strategy. Having relevant content to keep the consumer engaged and to ensure you are ranking in search engines during the Festive period is also a must, so having clear content development plans should be high on the agenda for all businesses looking to grow their Digital Marketing presence during the Festive Period.
Here at Innovation Visual, we offer a wide range of services from SEO to content delivery and strategy to deliver sales and competitive advantage for your business. Contact us today to see how we can help make your business more profitable through Digital.