The importance of investing time and money in digital marketing continues to grow for businesses. By the end of 2017, Google was processing a staggering 3.5 billion searches every single day. That is 40,000 search queries every second. These numbers are only set to grow in 2018, as internet access continues to improve and people's options for searching online continues to increase. With this in mind, let's take a look at some of the important digital marketing trends you should be aware of in 2018.
Voice Search Continues to Grow
Using voice to search is certainly not a new phenomenon, but in 2018 voice search is going to become increasingly important for businesses and consumers.
People use voice search on their phones, laptops and through digital assistants, such as Amazon Echo and Google Home devices, which are now becoming more commonplace in homes. Voice search has risen dramatically with an estimated 50 billion Google searches every month now activated by voice.
Ranking for voice search queries requires a different approach to traditional organic optimisation. Voice queries are often longer and more question based, meaning you will need to start optimising your content for themes and not just keywords.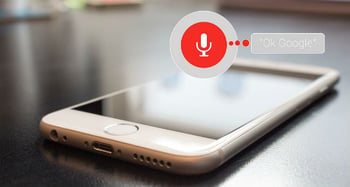 It is also important to consider that the majority of voice searches are done on mobile devices. Google has revealed that 20% of its mobile device searches are now done by voice. Popular searches are locally based such as, 'find a coffee shop near me'. The results provided will then take into account the user's geo-location.
Using Video for Marketing
Video is one of the most powerful forms of media when it comes to engaging people. A well-made video can be eye catching, entertaining and informative. Video allows you to a present a large amount of information to the viewer quickly, meaning it can be far more engaging than them having to read an article.
There are some incredible statistics for YouTube. Over 300 hours of video are uploaded to YouTube every minute! Nearly 5 billion videos are watched on YouTube every day. These statistics clearly demonstrates the power of video and, if used correctly, businesses can harness this power.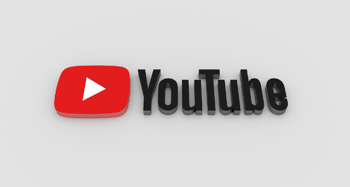 Does your business have a YouTube channel? If so, do you know when you last posted a video? What engagement did it receive?
Video is only going to grow in importance, so make sure your business is making the most of it. You do not need a large marketing budget to make great video content. You can start with simple explanation videos, describing what your products or services are or answer population questions you receive from your customers. When you create the video remember to promote it across your social media channels and you can even embed the videos on your website if it is relevant to a particular page of your website.
GDPR and Data Collection
If you are not aware of the General Data Protection Regulation (GDPR) already, then you need to be, and soon! The GDPR will come into effect on the 25th May 2018 and will enforce a crackdown from the European Union on how companies deal with people's personal data.
The ultimate aim is to protect people's data and give people more control over how their personal data is used. If your company collects and holds EU citizens data then GDPR applies to you.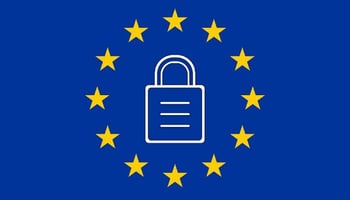 Failure to adhere to the new data protection regulations can lead to hefty fines. The penalty can reach an upper limit of €20 million or 4% of annual global turnover, whichever value is higher. These figures mean GDPR has to be taken very seriously. Failure to adhere to the new regulations could lead to a fine that your business simply cannot afford to pay.
Make sure you are preparing your business now, so you are ready by the 25th May 2018.
Find out more information about preparing your business for GDPR.
Chatbots
Chat boxes are often used on websites to help engage visitors, offering an opportunity for potential customers to ask questions and receive a response from a knowledgeable human being. The issue with this setup is that the chat systems have to be manned 24/7 so that web visitors always have someone to interact with. This is a less than ideal situation, especially for smaller businesses that do not have the available staff to make his work outside of normal business hours. Artificial Intelligence (AI) is solving this problem.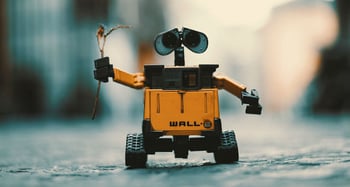 Significant improvements have been made to chat systems powered by AI, meaning that chatbots can now offer personalised responses to questions automatically, without the need for a human. The important thing is to make sure that the chatbot system being used actually works. If it does not work properly it could actually have the opposite effect and could leave people frustrated and less inclined to use your site. 2018 is going to be an important year for chatbots, as the technology continues to advance and mistakes from previous years are learned from and rectified. It is estimated that by 2020, 85% of customer interactions will be managed by chatbots, showing just how important they are going to become.
The Power of Social Media 'Stories'
Social media is an incredibly powerful tool for brand exposure and interacting with customers. Social platforms continue to evolve and develop, introducing new features all the time.
'Stories' became common place across a variety of social media platforms in 2017, having originated on Snapchat. Instagram and Facebook followed suit by introducing the story feature, which allows you to share the highlights from your day in video or photo format for a limited period of time. This introduces a need to watch them now, before they disappear forever.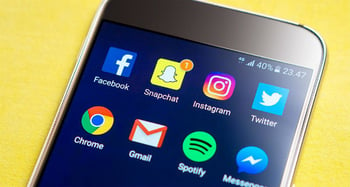 The popular messaging service WhatsApp even introduced the story feature and YouTube have followed the crowd by introducing 'Reels'.
From a business perspective, this offers companies a different way to interact with their audience. If you are not already, then it is time for your business to think about how you can use 'stories' to your advantage.
New Year, New Digital Marketing Strategy?
The trends described above are changing the digital marketing landscape. In fact, the digital world is constantly evolving, with new technology and updates. It is important to keep up to date with what is going on and seriously consider how your company should be responding to the developments to improve your digital marketing strategy.
Talk to Digital Marketing Experts
If you have any questions about how to improve your company's Digital Marketing then contact us to find out how Innovation Visual can help you.