Can there be a better location for a business conference than the seaside? Especially when the sun is shining and there's not a cloud in the sky, as was the case as the team from Innovation Visual made their way to BrightonSEO.
As always, the event was packed full of engaging speakers and proved to be a thought-provoking and informative day for the whole IV team. It also provided us with the opportunity to mix with more than 3,000 other digital marketers and discuss the very latest in SEO developments whilst also taking a look at the future direction of search.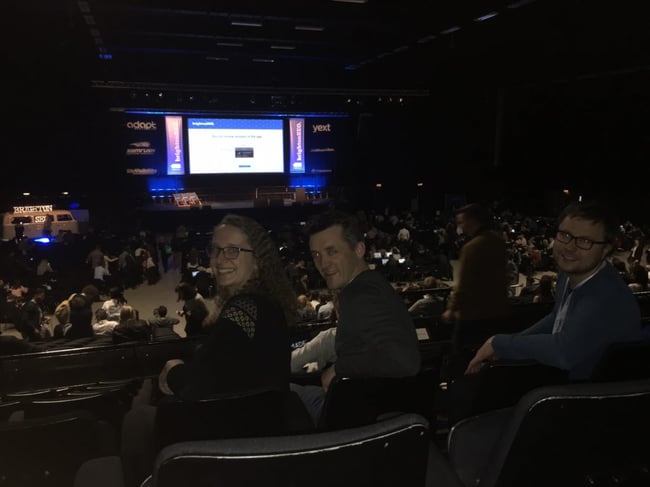 Making The Most Of SEO, Social Media Advertising
As digital marketing specialists who work with a wide range of businesses, it's always good for us to attend events and hear many of the speakers echoing what we're regularly discussing with our clients in terms of SEO best practice. Themes such as ensuring content creation is always data-driven, the importance of accurate audience measurement and the need to continually refine SEO strategies were all covered in some depth at the conference and reinforced our own business strategies.
In the world of social media, one particularly engaging talk came courtesy of Ned Poulter, who crammed a huge amount of information and tips regarding paid social into his allotted time. Ned implored his audience to avoid simply "boosting" posts on Facebook and take a more in-depth and structured approach to using paid advertising on social media. By optimising paid social campaigns and having clearly defined target audiences, it's possible to see some healthy ROI from this method of paid advertising.
The Future Of Search Has A Voice
A recurring theme throughout the conference was the use of voice search and the increasing importance that digital assistants, such as Amazon's Echo, will play in the future of search. Numerous speakers demonstrated how these devices are becoming more prevalent and stressed the impact they will have on businesses. These devices essentially shift the process of choice from human to machine, removing the emotional element of selection and putting more emphasis than ever on ranking highly in search. An intriguing example that Raj Nijjer from Yext gave to highlight this point was the real possibility of people, in the not-too distant future, getting into their autonomously driven Tesla and simply asking the car to take them "to the best restaurant near here". Surely the importance of having plenty of positive reviews and a number one local ranking needs no more highlighting than this for restauranteurs everywhere!
Find out more about how Innovation Visual are generating profits through digital marketing for businesses and get in touch with us today to discuss your requirements.