We have won Company of the Year at the Stevie® Awards' coveted International Business Awards 2020! Our hard work, team ethos and results driven approach impressed the panel and we were awarded Gold prize in the category of Advertising, Marketing, Public Relations. We are delighted to have this won this award. Read on to find out why we have been recognised.
What are the Stevie Awards?

The Stevie® Awards were formed in 2002 to publicly honour individual professionals and organisations worldwide; recognising contributions to business and all areas of work life. The Stevie® Awards have since become one of the most coveted prizes in the business world!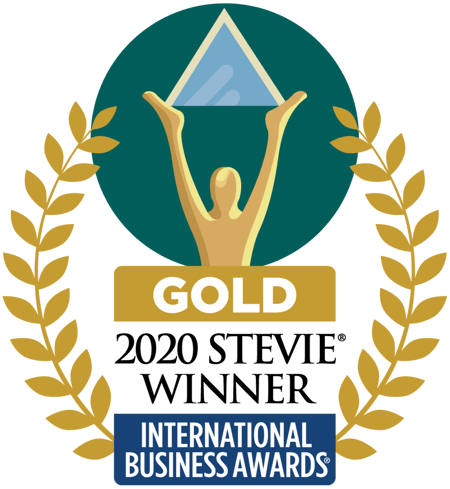 The International Business Awards are just one of the eight programmes of awards organised each year. Often referred to as the "International Stevies" the IBAs welcome submissions from organisations across the globe and in 2020 attracted nearly 4000 nominations from 63 countries!
Company of the Year – Advertising, Marketing and PR
Innovation Visual has won Company of the Year - Advertising, Marketing and PR in the category of Company and Organisation Awards.
We are immensely proud of our team's dedication and hard work and the results achieved week in, week out. This has been of particular note since lockdown as the quality of our output has only increased and each individual has taken to working from home like an old hand; managing a particularly uncertain time successfully.
Client Success Stories
A number of client success stories were highlighted to the judges to showcase the results we have achieved through strategic digital marketing.
We started working with a SaaS client in early 2020, and in the first month alone were able to increase the number of leads generated by more than 10 fold compared to the previous 6 months! Not only that, but each lead met the criteria set by the client - so we achieved quantity and quality by fine-tuning our targeting. In fewer than 3 months, our integrated paid campaigns saw an increase of 1,125% in lead generation!
Having been let down by other agencies and web developers, who wanted to charge thousands for an eCommerce website, we were very happy to help the wonderful conservation charity David Shepherd Wildlife Foundation (DSWF) and decided that we would build their website completely free of charge! We also provided effective search engine optimisation for the new site completely free.


By managing their Google Ads Grant, we were able to deliver DSWF a higher return on investment from their ad spend, all without having the need to increase their budget.
With unprecedented lockdown measures across the globe, it became clear that this new website would have an even more vital role at a crucial time of fund raising for the Foundation. Innovation Visual worked tirelessly to ensure that the site was ready to take payments for purchases and donations. The site needed to be ready in time for their annual 'Wildlife Artist of the Year,' event. We hit this time schedule perfectly and, on the afternoon of launch day, the website raised £12,000 in online sales!
Judges' Comments
"The management and staff clearly love what they do, and appear to be firm believers in building their business by providing good service at a reasonable cost, and thereby generating repeat business – the key to success in any business."
"Consistently delivering creative and impactful campaigns for its clients."
"For a company with a team of twelve people, Innovation Visual Ltd, has strong recognition and visibility among high stakes partners (Google, Microsoft, Drift and Platinum HubSpot Partner). They have adapted to Covid working from home, and are still evidencing significant growth in size and value while giving back to the community. Obviously they know the meaning of hard work."
"Great job, guys! Love the way your customers are speaking about you. Keep investing passion in your work and the amazing results will keep on coming."
"Demonstrates phenomenal industry leadership on par with much bigger agencies. A rare balance of traditional marketing expertise blended with a full embrace of modern technologies and tools. The result is its ability to deliver very unique, powerful and sophisticated services to its clients."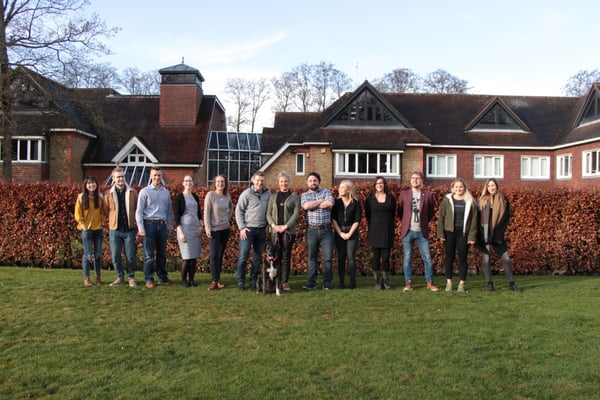 The Awards Ceremony
The virtual awards ceremony will take place on 1st December.
Talk to the Innovation Visual Team
If your business wants to achieve its marketing and business goals, speak to the Innovation Visual team to learn how we can help. We create long-lasting partnerships; working with our clients for years not months to drive business results forward.