Our amazing team have done it again! This time we are finalists in the European Search Awards, in their 'Best Use of Search – Not for Profit' category. This entry recognises our work for the David Shepherd Wildlife Foundation, and we hope this nomination will also raise further awareness for the charity.
What are the European Search Awards?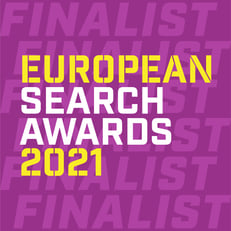 The European Search Awards celebrate the top businesses working in SEO, PPC and Content Marketing. The awards commend businesses who create excellent and engaging search that generates traffic and an increased ROI.

The rigorous two-step judging process assesses applicants across all aspects of the campaign such as profitability, audience experience and concept. The awards are extremely competitive, with a large volume of entries from across the continent, so being a finalist is a huge achievement!
Our Nomination
Innovation Visual have been chosen as finalists in the 'Best Use of Search – Not for Profit' category as a recognition for our work with the David Shepherd Wildlife Foundation. In 2020, our team successfully built a pro bono website and offered search consultancy to DSWF. We have continued to donate our time to the charity since the launch of the site, using our expertise in many areas of the digital marketing mix to increase conversions and online revenue.
Pro Bono Website Rebuild and Search Consultancy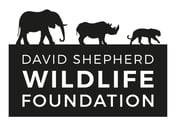 Our main aim when working with DSWF was to drive good quality traffic towards conversion. We ensured time was spent analysing their current search activity, mainly focusing on conversion optimisation and paid search. We fully restructured the Google Ads account of DSWF to increase the conversion rates in key areas. Further to this, we developed more engaging and relevant content for this advertising through keyword research in order to make it more appropriate for their target audience. You can find out more about how we have worked with DWSF here.
Since Innovation Visual has been working with DSWF they have seen a 10-fold increase in conversion rate optimisation, with the number of animal adoptions growing by 50%. They have also seen a dramatic increase in engagement and visitor time, with the average session duration from paid traffic up by a staggering 619%. So not only are the digital marketing metrics impressive, but our work with the charity has also led to thousands of pounds being raised for their causes!
The Event
The awards ceremony for the European Search Awards will be held on 27th May at 7pm BST. The ceremony will be streamed over on their website. Anyone can attend so we hope to see you there!