The 6 Elements Of Successful Inbound Marketing
In today's digital age, traditional outbound marketing tactics like cold calling and direct mail have become increasingly ineffective. Instead, businesses are turning to inbound marketing strategies to attract, engage, and convert potential customers.
Inbound marketing is a customer-centric approach that attracts, engages, and converts prospects by providing valuable content and personalised experiences.
But with so many different elements that make up a successful inbound marketing strategy, it can be difficult to know where to start, or how a strategy should be structured. That's why we've put together a list of the six most important elements of inbound marketing that every marketer should be aware of From search engine optimisation to marketing automation, we'll cover everything you need to know to build a successful inbound marketing strategy.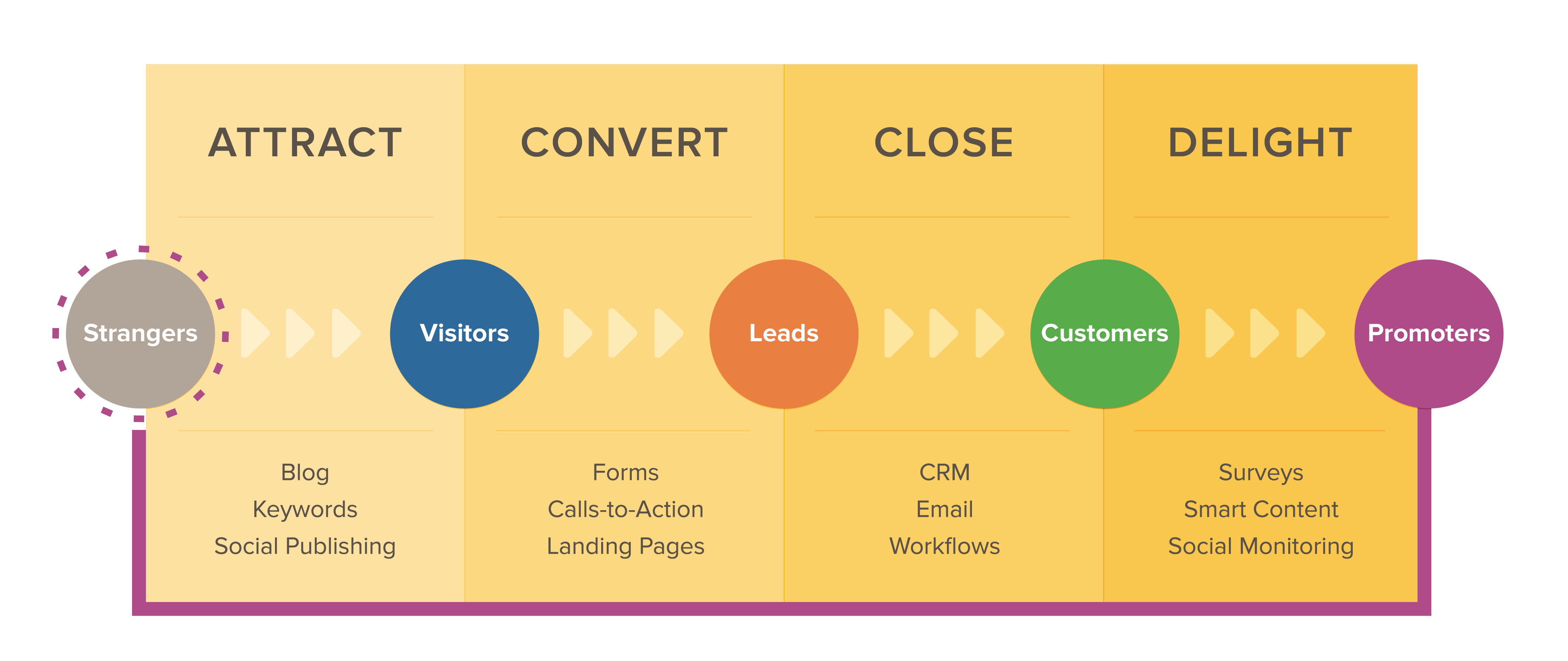 How Does Inbound Marketing Work?
In a nutshell, Inbound Marketing performs by ensuring that your business is in the right place, at the right time, with the right information for your target prospects to find you when they want you. Meaning that your digital presence (website, content, social media etc) are all designed to attract and engage with your target audiences, drawing high-quality traffic to your website (hence the 'inbound') voluntarily and proactively, already aware of what you offer and interested in how that might benefit them.
Inbound marketing vs. Outbound marketing
Inbound and Outbound marketing are two very different approaches to marketing strategy. Outbound marketing is essentially a numbers game, with businesses broadcasting (outbound) the same messages to unsegmented audiences without context or specific targeting, in the hope that it will be relevant to a percentage of the audience, and they'll be interested.
Inbound marketing focuses your business's marketing resource, creating efficiency and improving ROI because it directs efforts only towards your target audience(s) and the challenges they need your help with. Inbound marketing is helpful, useful and never intrusive or interrupting (so therefore not ignored or blocked like a lot of outbound marketing and advertising is).
Effective Inbound Marketing campaigns rely on the right content for each stage of the buyer's journey because they are founded on providing information that your target audiences need at each stage to identify, address and resolve the problems they are facing. The HubSpot Flywheel describes the process and purpose of Inbound Marketing clearly, see below.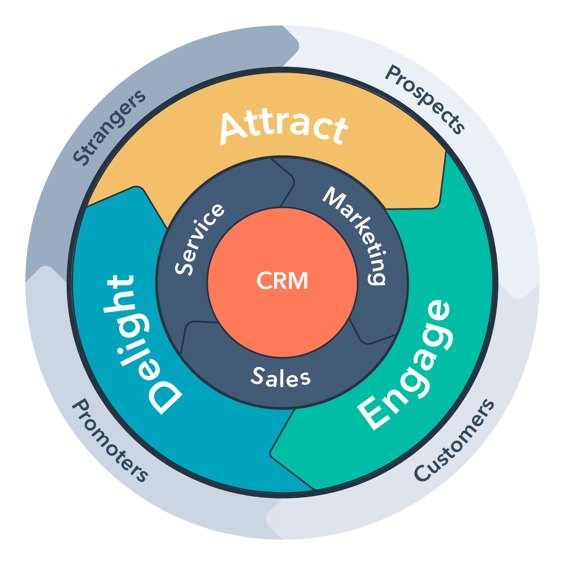 The Benefits of An Inbound Marketing Strategy
It's hard to see a downside to the inbound methodology. It is efficient and effective in terms of how to best use your marketing resource, and allows businesses time to focus their efforts and resources on attracting and converting only their ideal clients or customers.
With the right inbound marketing tools, it's also efficient to implement and manage a successful inbound marketing campaign. Automations, chat flows, the right user journeys and efficient CTAs supported by intelligent nurture workflows all combine to create a marketing ecosystem that nurture lead from start to finish, leaving your marketing team and sales team free to focus their time and skill on those customers that are ready to buy.
Is Inbound Marketing Right For B2B & B2C businesses?
The short answer is yes it is. The longer, more useful, answer is that at the root of all marketing are humans looking for answers to questions. Those humans operate the same whether they are at work or at home and need help to identify, address and resolve a need or problem.
The difference between Inbound Marketing for B2B and B2C
The difference between Inbound Marketing for B2B and B2C is all in the data. Using data to determine the relevant audience, the right marketing channels to use and the inbound marketing content they need, enables businesses to effectively access their target audiences online in the places they inhabit with the content and messaging they are looking for.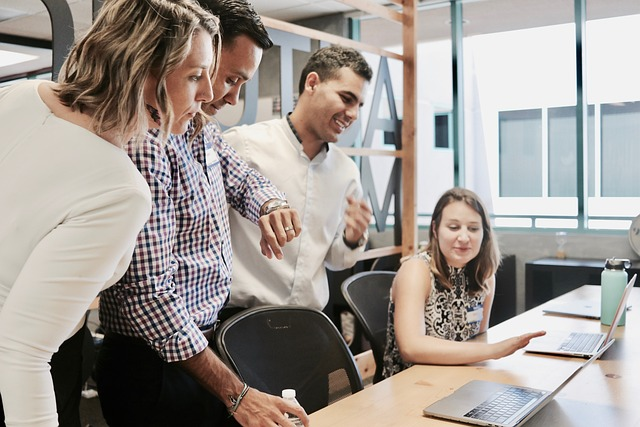 6 Key Elements to Make Inbound Marketing Strategies Work For Your Business
There are 6 key elements required to achieve Inbound Marketing that delivers results. It's worth noting that these elements are not exhaustive, but they are primary and essential to a successful Inbound strategy. They are:
1. A robust content plan
Developing a robust, data-centric content marketing plan is essential. Using data to understand how your audience behaves and searches allows the creation of keyword specific content designed to appeal to both your visitors and search engines alike. Without that data-led inbound marketing content, website pages are unlikely to be served in the appropriate search engine results page and so will not attract visitors to the website.
The ongoing development of relevant content that is optimised for relevant keywords, enables the evolution of an extensive pillar/cluster information resource that appeals across a variety of topics and journey stages, but also demonstrates a depth of knowledge that sets you apart from your competitors and marks you as an authority in your field(s) creating confidence, reliance and building brand position.
Find out how Innovation Visual can help you develop a data-led, content strategy to drive your Inbound engine.
2. helpful content that answers a specific problem
As we have already mentioned, creating valuable content which helps your customers by identifying, quantifying, and solving their problems is key to the Inbound Marketing philosophy. You should always be helping instead of selling. Of course, to do this you have to be sure you know what your customer's problems actually are.
Simply creating quality content around a topic is not enough, you have to be clear about the purpose, the questions that are being asked, and what your specific target audience group is looking to know. The only way to do this properly is via the data, with the right keyword research, and strategic content structuring.
Content in this context includes a plethora of options including (but not limited to) text, imagery, video content, infographics, social media posts, white papers, blogs and knowledge articles.
3. A Good Customer Relationship Management (CRM)
Customer relationship management is about using data to build effective customer relationships with your prospects as well as current customers, delivering exceptional customer experience. Using a powerful CRM (like HubSpot) will allow you to build, manage and leverage a data-driven picture of your potential customers and existing customers and give you a better understand their needs and their behaviour which enables you to effectively provide what they need, when they need it. The best part is, a great CRM can work with automation to automate a lot of the processes, so you don't even have to think about it.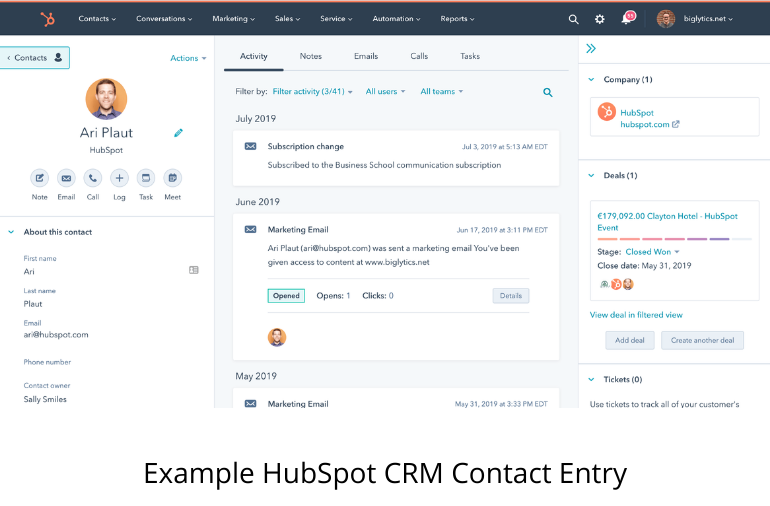 4. Marketing Automation Delivers Resource Efficiency & Increased Results
Automation allows the intelligent deployment of tools like email marketing, chat flows, nurture workflows, paid advertising and SMS messaging based on the users' behaviour. This means your marketing activities are in-tune with your customer's journey in real time, responding to their behaviours as and when it happens.
This immediacy of response is essential in making the most of your engagement with your target audience, as it is happening, so automation ensures that the ball is never dropped, regardless of the time of day.
It has the added benefit of leaving your team free to spend their time and skill on converting those potential customers that are ready to buy, leaving your automation processes to properly nurture prospects further up the marketing funnel.
However, we recommend that businesses work with marketing automation experts to get the best results from automation strategies. Marketing automation specialists possess the expertise to design and implement effective automation workflows, ensuring the right messages will be delivered to the right audience at the right time. Their knowledge of segmentation, personalisation, and data analysis enables businesses to better leverage automation tools to their fullest potential, increasing the optimisation of their lead generation, nurturing, and conversion processes.
5. Inbound Marketing is not a replacement for SEO (Search Engine Optimisation)
In fact, SEO is a crucially important element of Inbound. You can write detailed, in-depth and helpful content that genuinely answers your customers' queries, but if it doesn't rank in search engines, they aren't going to find it, or you. Implementing the right SEO strategy as part of any inbound marketing approach is crucial to its success.
It is worth saying, however, that if you create high quality content on a topic that answers real-world questions that have come from market or keyword research, then you stand a much better chance of ranking well and seeing decent volumes of traffic coming to your website as a result of your Inbound Marketing efforts.
But just like anything, it is vital to understand what keywords you need to rank for and strategically plan how to achieve that with content. Thankfully, SEO specialists possess the expertise to conduct thorough keyword research, optimise on-page elements, and develop a comprehensive SEO strategy tailored to the target audience.
By working with SEO specialists throughout their inbound marketing strategies, businesses can expect to improve their online visibility, increase website traffic, and enhance their overall digital presence, ultimately driving qualified leads and conversions.
6. Inbound Marketing works for both B2C and B2B business models
Whether you're developing a strategy for a B2C, e-commerce, SaaS or B2B, Inbound Marketing tactics still provide an effective methodology to attract customers. Inbound marketing campaigns are designed to attract users based on their needs, regardless of the type of need or user.
Whatever industry you operate in, you are still talking to people, your products and services should solve problems for people and the decision to become a customer is made by people. Inbound Marketing is all about helping to increase, develop and nurture your relationships with those people.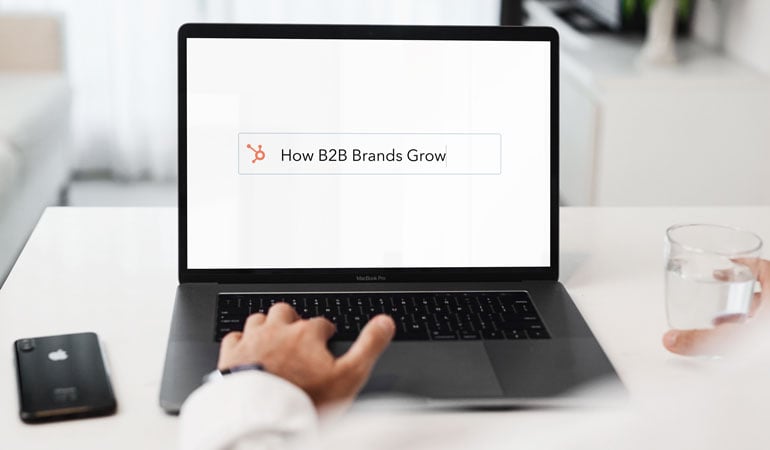 Key Takeaways About Inbound Marketing
Great inbound marketing is a blend of content marketing, SEO and marketing automation techniques that are focused on proactively attracting the right traffic and delivering the right experience for the right prospect, end to end.
From awareness through consideration to decision, the right (data-led) inbound marketing strategy will attract, engage, delight and not to mention deliver on your business growth objectives as a result.
What's more, Inbound Marketing doesn't stop when the sale is made - maintaining a successful relationship with customers enables upsell and cross-sell opportunities, as well as the chance to nurture brand advocates who recommend and refer, enhancing brand building reputation and building revenue.
Choosing an inbound marketing strategy over outbound marketing techniques will drive focus, ROI and efficiency but will also increase engagement, brand visibility and eventually market share making it a viable, and vital, long-term success strategy.
Get started with Inbound Marketing
Inbound marketing, with its focus on attracting, engaging, and converting leads, is a powerful strategy to drive conversions. However, achieving optimal results requires expertise and a comprehensive approach. That's where partnering with an inbound marketing agency, like Innovation Visual, becomes crucial.
An agency specialising in inbound marketing brings together a team of skilled professionals who understand the intricacies of inbound marketing, from content creation to SEO and automation. By collaborating with an agency that can cohesively deliver the breadth of skills you need, businesses gain access to unique and specialised knowledge, data-driven strategies, and tailored solutions that can significantly improve conversion rates.
With our support, your business can unlock its full potential using inbound strategies, maximise ROI, and ultimately achieve long term revenue objectives. Don't underestimate the impact of working with an agency like us — let our expertise propel your inbound marketing efforts to new heights of success.
Ready to start the conversation? Book your free discovery call with our inbound marketing experts today.