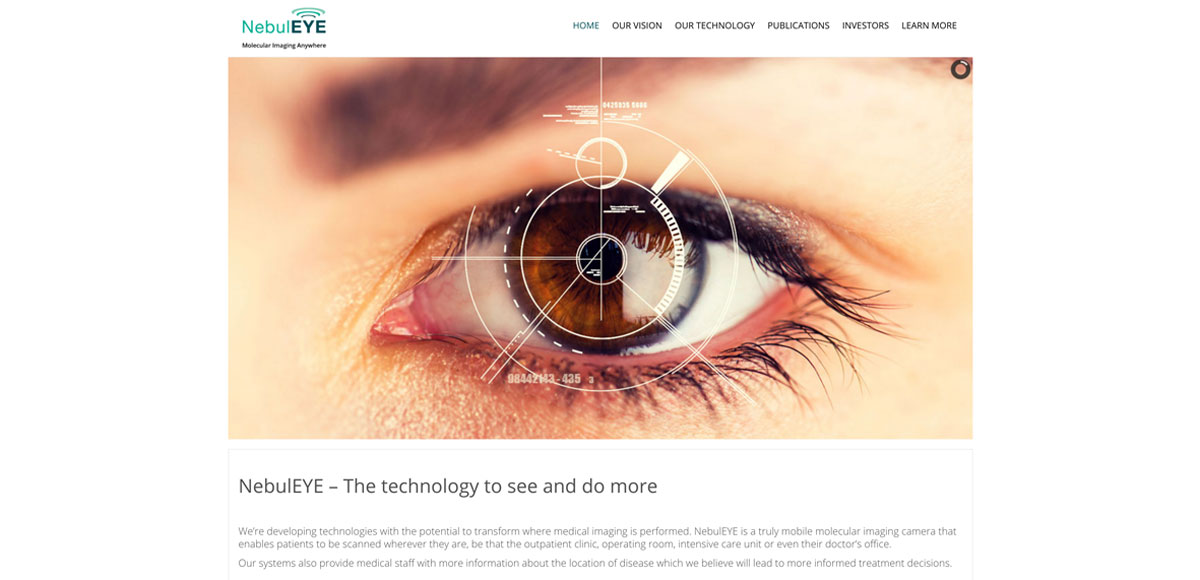 Innovation Visual, in partnership with Marketplace Marketing, has delivered a new, strikingly clean and visually stunning website for NebulEYE. Through close collaboration with the team at Marketplace Marketing, the design and functions of the website were planned and developed with great customer experiences and easily accessibility in mind. With help from the team at Innovation Visual on the development side, NebulEYE were not only able to unveil a brand new website on time, but also to an unparalleled standard that will stand them in a great position to further enhance their digital presence.
NebulEYE develop cutting edge molecular imaging technology, which will be used by patients, physicians and other medical professionals throughout the world. To aid the expansion of their exciting technology, NebulEYE required a website that would effectively support their product development and investment strategy.
Furthermore, the website has been built in accordance with Innovation Visual's search optimisation best practices, in order to ensure that NebulEYE receives an optimum level of organic website traffic, as well as to attract and drive the audiences that are most interested in the services that they offer to relevant landing pages. The website is also fully W3C compliant, which ensures easy and effective usability across various devices.
If you are interested in Innovation Visual's website development services, please contact us to discuss your individual requirements.
To see the newly developed NebulEYE website, please follow the link below: