Innovation Visual are very proud to announce another awesomely exciting project that we have been working on these past few of months.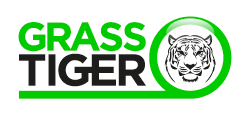 GrassTiger are a local company, based in Surrey & London, who specialise in bespoke landscape design as well as professional grounds maintenance. Innovation Visual feel honoured to be working with them to support their marketing activities.
The first step in any initial project is to review their existing performance; from there we can make necessary improvement suggestions to their website, paid search and overall marketing strategy.
GrassTiger are responsible for some truly wonderful garden landscaping and garden design work. The Innovation Visual team were genuinely impressed by the spectacular work included within their portfolio of case studies, particularly the showcase of garden landscapes.
I wasn't aware that I needed a makeover for our garden until I saw what was possible... Is it too late to ask Santa for a new Garden Landscape this Xmas?
If so, than maybe Jeff and the GrassTiger Team can help instead! - GrassTiger.co.uk