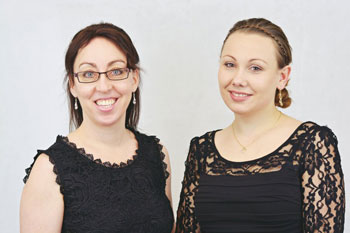 We are ever so proud to announce that the BYB Bookkeeping accounting website has just been launched!
Founded in 2015 by Katina Humphries and Sylwia Misiewicz, BYB Bookkeeping is a Hampshire based accounting firm that specialise in Limited Company, Sole Trader and Payroll services. The BYB Bookkeeping mission is to help businesses to continually grow & develop.
Also worth highlighting is the fact that the company works with all types of business clients, regardless of their size, industry or requirements.
During the course of collaborating with BYB Bookkeeping, the Innovation Visual team was responsible for design and implementation of front and back-end solutions, in order to fulfil the website needs & requirements. The site's information architecture was designed in respect to two crucial goals:
Informative design
Easy allowance of contact
In order to achieve these set goals, Innovation Visual proposed the following website architecture layout – Pages and Sections are below:
About the company
Services offered by the business
Accounting Systems used by BYB Bookkeeping
Areas the business covers
Blog & Knowledge area
Contact Us page
This proposal, firstly consulted with the client, was then developed and successfully implemented. All in all, the website was ready to go live at the end of November 2015.
If you are interested in working with us to develop your own custom website solution, then please Contact us, or if you need some specialised accounting advice, please visit bybbookkeeping.co.uk for further information on how they can meet your unique requirements.