Innovation Visual are pleased to announce we are working with our first Canadian client, Citron Hygiene. We have worked with the UK team for several years now and we are delighted to be able to provide ongoing digital marketing services to the North American team. The overall aim of our partnership is to improve their overall online search presence and drive increased leads from their digital activity.
About Citron Hygiene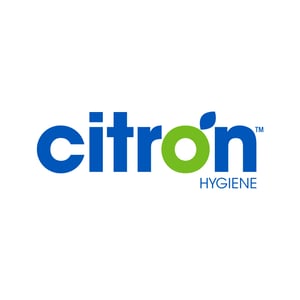 Citron Hygiene provide a range of services and solutions that encompass washroom hygiene, facility supplies, commercial pest control and warewashing to businesses from various sectors including education, manufacturing, offices and hospitality. Services and solutions include menstrual hygiene disposal, washroom deep cleaning and hand sanitizer solutions which is more important than ever before!
Citron Hygiene have two head offices in Toronto and Boston with local service centres strategically placed across Canada and the USA. This gives Citron Hygiene the ability to provide their services to businesses located across the North America region.
The ultimate goal for Citron Hygiene is to provide companies with solutions that keep their facilities safe, hygienic and healthy for all.
Providing Digital Marketing Services for Citron Hygiene
Citron Hygiene have their own site for North America sitting separately to the UK site whilst they currently also operate in an unvended market. An unvended market means that customers do not realise they have a problem so might not be actively searching for products or services. Not only this but it will be important to understand the different nuances in language and culture for the North American market for maximum results.
In the initial stages our digital marketing efforts will focus on raising awareness through effective SEO with the aim of increasing visibility and website traffic. We will increase visibility by first identifying the terms Citron Hygiene wants to be found for and then use this data to optimise the current website content and create new content around these terms. As Citron Hygiene are a locally focused business, it will be important that we look at implementing local SEO strategies so Citron are found in map results. Additionally, we will use paid advertising strategically to drive traffic to the service landing pages.
Get in touch with Innovation Visual
Innovation Visual are delighted to be working with Citron Hygiene North America and we are looking forward to making a positive impact on their business' results through increased visibility and traffic that will ultimately equate to increased leads.
If you would like to find out how we transform results for your international business, then contact our expert digital marketing team.