After a two-year hiatus, 'Inbound' the HubSpot Annual Conference went ahead in Boston, MA this month and four of the Innovation Visual team flew over to make the most of the sessions, networking and learning opportunities.
Chris and Vanessa from our Martech team, Zoë, our Client Solutions Manager and CEO Tim were all so excited to be part of the first live conference post-Covid and it didn't disappoint.
The Launch of Connect, HubSpot's New Community Portal
This year's theme was all about community, in all its senses, and it set the scene for HubSpot's biggest announcement of the event, the launch of their new community platform, Connect a networking platform for customers, partners and prospects.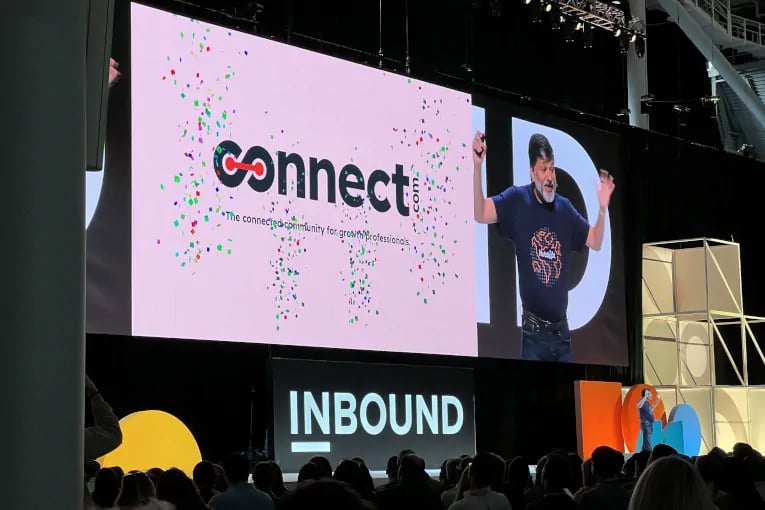 Dharmesh opening connect
Over the three very busy days of the conference, the team attended as many of the wide range of sessions available as possible. They covered HubSpot specific technical sessions in deep dive breakouts, more broad based business development and leadership sessions, as well as the spotlight inspiration sessions that really drew crowds. For example, Professor Jane Goodall on Community and the closing star attraction, a Conversation with Barack Obama, that was a once in a lifetime experience for most attendees…and yes, he really is as cool as he seems!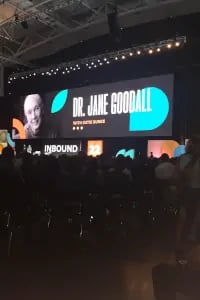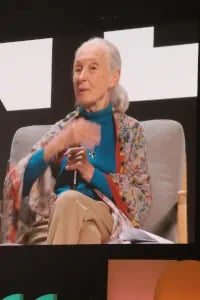 Dr Jane Goodall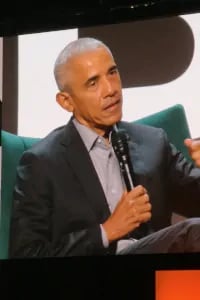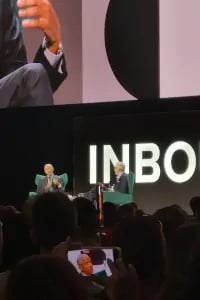 Barack Obama
You can read more about our highlights and discover what else HubSpot announced in Vanessa's HubSpot Update blog for September here.
By attending Inbound and squeezing every last opportunity out of it, we were able to enhance not only our knowledge of HubSpot, how it's evolving and changes in the HubSpot ecosystem, but also how we deliver on our promise of 'Just The Expertise You Need'. We love sharing what we know and our existing HubSpot clients are already benefitting form the newest thinking and ideas we brought back with us. If you'd like to know more, our MarTech team are always delighted to help, you can get in touch here if you'd like to arrange a call.
In between sessions we also took the chance to meet and talk to as many HubSpot representatives and Ecosystem partners as we could, to expand our network, increase our learning and enhance our skillset. One of the highlights of the event was the opportunity to learn more about how HubSpot continues to spark the evolution of a diverse range of peripheral tools that add ever greater functionality to the platform.
Chris Watson-James, our MarTech Manager, commented that "Inbound 22 was fantastic, we got to meet other partners and HubSpot users and build a stronger partnership directly with HubSpot. It's a fantastic opportunity to meet like-minded HubSpotters who are facing similar challenges and opportunities across a wide range of different industries and verticals.
At Innovation Visual we always find these face-to-face events inspiring whilst enabling our team to get much deeper into specific topics and come away with valuable insights and increased knowledge. We can't wait for Inbound 23!"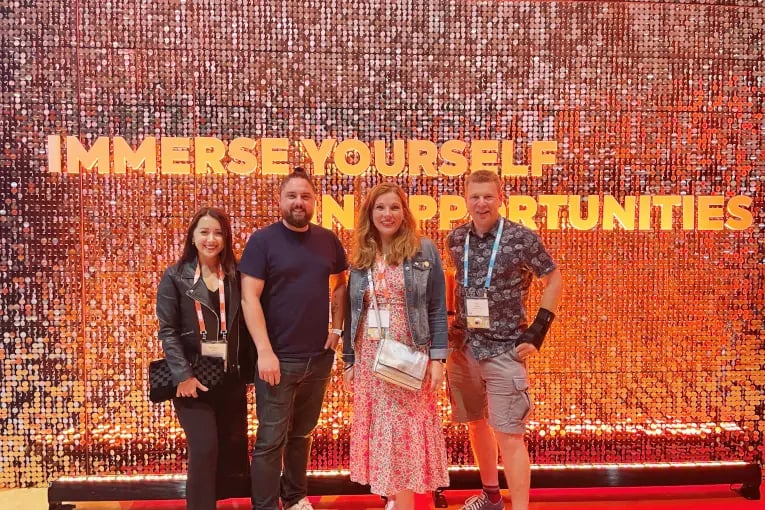 From implementing the latest marketing technologies to developing new and innovative techniques to enhance our clients' tech stacks, the Innovation Visual team are now fired up and inspired to bring together all of the valuable insights and learnings from Inbound 22 with their existing expertise.
If you'd like to talk to us about how we can leverage the most up to date elements of the HubSpot ecosystem for your business, then why not get in touch today?