HubSpot announced the launch of their new Hub today. The new HubSpot Operations Hub has been a closely guarded secret and only certain top tier partners, Innovation Visual included, were granted a sneak preview at the new functionality in advance of the launch on 21 April 2021.
We see this new launch as a major development for HubSpot, with new functionality that solves a number of data related challenges to smooth process as well as enhance efficiency and productivity. Here's how.
What is the HubSpot Operations Hub?
HubSpot Operations Hub is the newest addition to the HubSpot platform. For those of you that know HubSpot you will know that the platform is grouped into purpose specific 'Hubs'. Currently there is a Marketing Hub, a Sales Hub, a Service Hub as well as a CRM and CMS. Well, as of today there is now an Operations Hub too. While this Hub is new to all of us, our HubSpot Expert team have had a little time to explore the functionality and we believe that while this new Hub won't deliver any new obvious user interface tools, it will deliver three powerful core features that look set to solve a number of data management, syncing and automation challenges.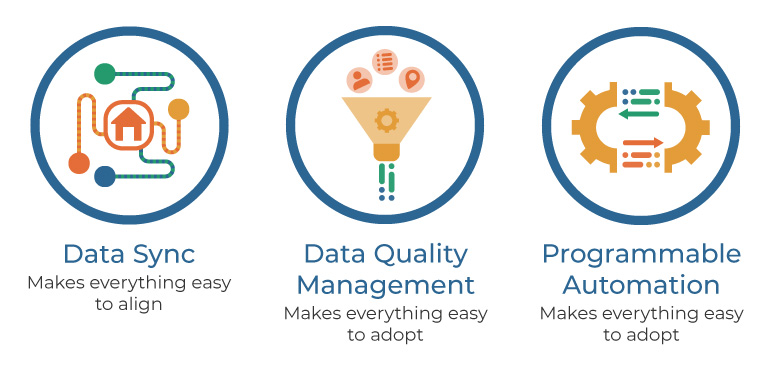 You can find out far more about the Operations Hub in our article 'Everything You Need To Know About HubSpot Operations Hub'.
Our CEO Tim Butler and HubSpot Team Lead Chris James have put together a short video about the new Operations Hub. They discuss how we anticipate Operations Hub will have the most impact, along with some potential use cases, the key benefits and the businesses they think will benefit most from it.

The Benefits Of Operations Hub
This new opportunity to automate, simplify and elevate your data management offers a new range of powerful tools to existing and future HubSpot users. Add to that the possibility of dynamic data maintenance, truly automated syncing between and across platforms as well as the opportunity to completely customise that data transfer… well; the possibilities are largely endless and only limited by imagination. We envisage companies using Operations Hub to revolutionise the way they interrogate and analyse their data, giving their teams unprecedented insight as well as taking marketing, sales and service effectiveness to new levels of performance.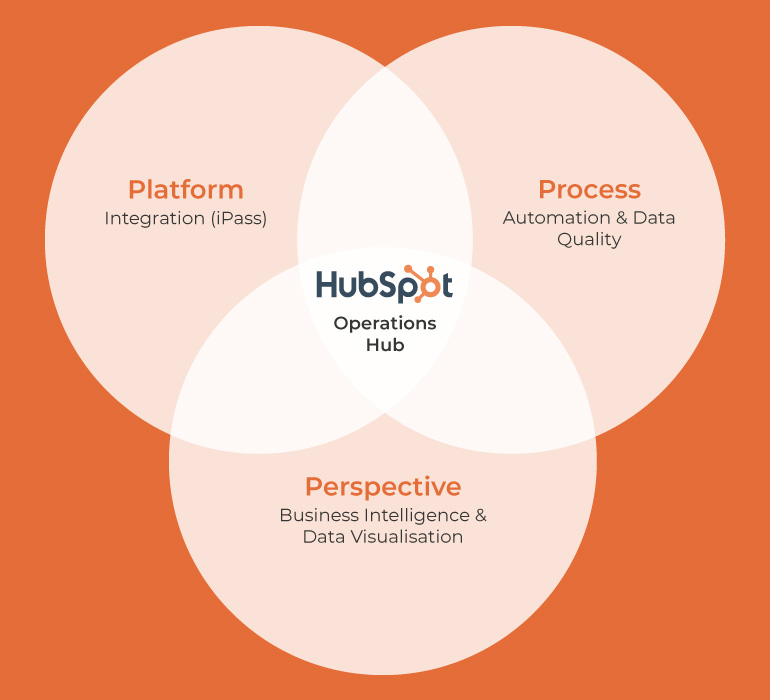 Is HubSpot Operations Hub Right For your Business?
It is very possible. Why don't we help you find out? Operations Hub is set to be a central part of the HubSpot Platform, delivering even greater levels of integration and effectiveness simply by making data better, more usable and more useful. As with the other HubSpot Hubs, Operations Hub is available at three different levels with different price points.
Operations Hub Free
The hub is available as a free set of tools available to all users. The free hub includes HubSpot Sync allowing two-way data sync using the default field mappings.
Operations Hub Starter
The Starter package offers custom field mapping for integrations to enable mapping data fields from existing platforms and systems to custom properties in HubSpot.
Operations Hub Professional
The Pro tier introduces programmable automation as well as data cleanse functionality. This is of especial value in the development of custom workflows with custom coded actions and data quality actions.
Find Out More
Our HubSpot experts have already worked on a number of diverse use cases for the Operations Hub and we're so excited to see the power of this new release in practice.
Let's start a conversation today, to identify the challenges your business faces and how Operations Hub, either stand-alone or alongside its sister Hubs, can solve those challenges for you.
You can read more about HubSpot Operations Hub in our article 'Everything You Need To Know About HubSpot Operations Hub'. We will add more content about this exciting new development to our Knowledge Hub as it becomes available.
Talk To Us About Operations Hub
If you'd like to talk to us about the new HubSpot Operations Hub and the possibilities it opens up for your business then we would be delighted to hear from you.
You can get in touch with us several ways. IVyBot, our chatbot will deliver you to the right place in super-quick time, or you can send us an enquiry via our form here, alternatively give us a call on 0333 772 0509.
We're waiting to hear from you!