We are delighted to announce that Innovation Visual have been chosen by Kitenge, a social enterprise and ethical clothing brand, to develop their organic SEO strategy and help launch their online store, selling African print clothing.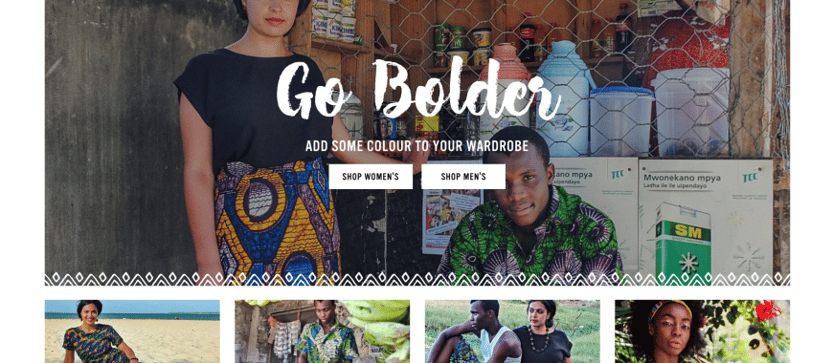 Kitenge was the brainchild of Sian Wells, who conceived the idea whilst working for major labels in the London and New York fashion industries. Sian witnessed at first hand the unethical practices that are prevalent in today's fashion world and the impact they were having on communities in Africa. This led to Sian spending time volunteering in Tanzania, East Africa, and vowing to help the people she met there.
An African print fashion company takes shape
And thus, Kitenge (ki-ten-gi), was born. Taking its name from the Swahili term for the vibrant African wax print fabrics, Kitenge has invested in the local textile industries in Tanzania and worked with them to develop a range of stylish clothing designs made from high quality, 100% cotton, African produced fabrics. The range consists of a wide variety of garments including some hugely popular African print dresses which are guaranteed to bring a splash of vibrant colour to any social occasion.
Having developed the product line, Sian was keen to spread the word and develop her online store in order to fulfill her commitment to help Tanzanian businesses, communities and families support themselves. Turning to Innovation Visual, Sian worked with us to optimise Kitenge's online offering and target specific search terms to improve the website's visibility for people looking for African-inspired fashion. By developing an effective SEO strategy Kitenge were able to improve their organic search ranking and bring the vivid colours and textiles of East Africa to a wider community. And, most important of all, improve the lives of the tailors and their families and reduce local unemployment, whilst in turn strengthening the Tanzanian textile industry.