Dr Doggy have chosen Innovation Visual as their ongoing digital marketing partner, and we are thrilled to be working with such an innovative and animal centric organisation.
Dr Doggy have asked the team at Innovation Visual to help elevate their marketing efforts to build brand awareness and increase their number of sales on their website.
About Dr Doggy
Dr Doggy are an ecommerce brand selling top quality dog grooming products including shampoo, sanitisers, and their headline product Skin Healer. Each product uses Dr Doggy's patented pet safe "Active Shield Protection" to kill bacteria and maintain a protective barrier which works on fur, skin, textiles such as bedding and hard surfaces.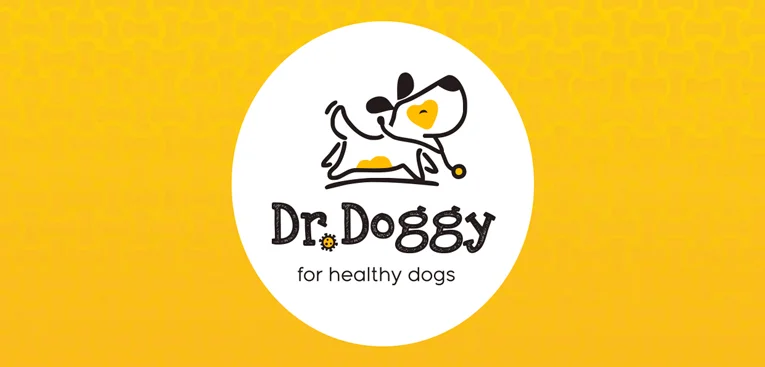 What Do They Want to Achieve with Digital Marketing?
Previous digital marketing attempts have concentrated on dog shampoo, which is a highly competitive market and not the area that the client is looking to conquer. As requested by Dr Doggy, we will be focusing on their Skin Healer product, as this more niche product has the potential to take over the market if correctly positioned. We are aiming to establish Skin Healer as the market leader in canine skin barrier creams.
As the website is the shop front of Dr Doggy, we will be working to make a significant impact on website traffic by overhauling the current WordPress site to ensure that it ranks on search engine results pages (SERPs) and draws in customers who are looking for effective barrier cream for their dogs.
Search Engine Optimisation
We will be ensuring that all content, including blogs and web pages are correctly optimised to target those searchers looking for skin healing solutions and barrier creams for their dogs. This is a long term strategy which will ensure that the website ranks well on SERPS and builds traffic organically over time.
Paid Advertising
An effective strategy with more immediate shot term gains, which integrates well with SEO strategies, Pay Per Click campaigns will be created to target those searchers looking for skin healer solutions. We will also conduct testing on shopping advertisements and monitor these closely to ensure the best use of budget and to demonstrate return on ad spend. An ad campaign will be timed to coincide with the Dr Doggy TV advertisement, and other campaigns will work in
Content
Category pages, and pages on specific products will help build domain authority for the website. Blogs will help to keep the content relevant and up to date and we will also utilise Dr Doggy's existing social media platforms, including Instagram, Facebook, and TikTok.
We will add to this list by creating a YouTube Channel to house all the video content which can be shared on the website and social media accounts. Specific video content will be created to bolster the TV advertisement, which is due to go live near the Christmas period.
Website
The current Dr Doggy website is functioning at a far lower level than is required for optimum user experience and SEO performance. A new Shopify ecommerce Website will be built with SEO optimisation and ecommerce functionality in mind to ensure that it continues to work effectively for many years.
Let Us Help You Increase Leads
We are excited to be working with Dr Doggy on their digital marketing strategy and are looking forward to seeing their sales increase as a result of our help. If you would like to learn how we can acquire similar results for your business, please get in touch with the team today.