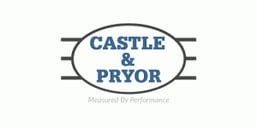 Innovation Visual first started working with Castle & Pryor Limited, the Diamond Drilling Specialists, on their paid search campaigns back in the summer of 2014. This soon grew into assisting with their content development as well as their overall content strategy too.
As our relationship with the company has continued to progress, we've recently become increasingly involved in their organic search performance. We're now contributing to both on and off-page search engine optimisation techniques, as well as social activities and content.
There's also an exciting upcoming additional web optimisation project that we're being consulted on too. Innovation Visual are very proud to be involved across Castle & Pryor's entire digital portfolio, as now we can work towards improving engagement throughout the complete user journey.
Marketing Manager Catrina Ure says:
"Working with Innovation Visual on our paid search activities was the logical step at the time, through the performance of their work we've become increasingly impressed with their delivery of objectives as well as the professional attitude they portray".
If you would like to know how Innovation Visual could help with your digital activities please feel free to contact us today!