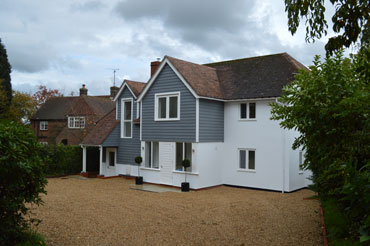 Leading architects in Surrey ArchitectureLive have started working with Innovation Visual to boost their search marketing. ArchitectureLive provide both private and commercial architecture services across the South of England. Their growth has been fuelled by their excellent reputation and recommendations from previous clients. As the business continues to grow they decided that they needed to boost their profile online and specifically when people are searching for services they provide on search engines like Google & Bing.
Based in Fernhurst, just south of Haslemere the majority of their clients are in Surrey, London and West Sussex. They wanted to focus their search marketing efforts on the local geographical area that they have already got success in. The programme of search marketing that Innovation Visual will be providing includes both organic SEO and paid search marketing on the Google Adwords & Bing platforms.
Co-Founder Jonathan Gratton said of their decision:
"Our reputation and word of mouth has consistently delivered new clients and exciting projects to work on. However as we grow more we realised how important being seen when people search for architects is going to be to fulfilling our business goals. Using a specialist search marketing agency was a logical step to supplement are existing marketing activities and team."
ArchitectureLive have been involved in stand out projects using the latest environmentally friendly techniques and materials without compromising aesthetics or comfort. They partner with organisations & companies such as PassivHaus and Ertex Solar – a leading supplier of architectural glass that generates electricity from being used instead of standard glass panels in buildings. They bring these innovative technologies and approach to their projects, which range from schools through to private house redevelopments and new builds.
Head of Marketing Kitty Aycinena said:
"We now work with some of the leading architectural technologies available in Europe and North America. It is important for us to get this message out to people who are interested in beautiful buildings that also minimise the impact on the environment. We want to make it easier for people to find out and use the innovations that are out there to improve their living and working spaces. We are looking forward to working with Innovation Visual to help us achieve those aims."
For more information visit their website at www.architecturelive.co.uk or contact them on 01428 652 018.