This morning Amazing Grace, the highly regarded boutique lingerie store in Haslemere put live their ecommerce website. With the business having grown over many years from its Haslemere base business owner, Emma Green decided that she needed to make her products available to a wider audience. Working with a team of developers and designers, Innovation Visual have been providing the search marketing expertise and services for the project.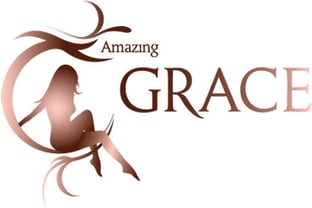 Amazing Grace provides the very best in luxury lingerie, nightwear and gorgeous swimwear from the world's top brands. Although this is the first ecommerce website their fan base already extends across Europe and the middle East. Emma Green said of the project:
"We were already doing mail order because customers had moved out of the area or they had bought from us when visiting Haslemere, and then called us up and asked us to send products by post. I have wanted to have a full eCommerce website for sometime and now working with the design, development and online marketing teams I am really happy with what we have launched today."
Emma and her team's dedication to quality and service is still evident with their approach to ecommerce offering. They are happy to provide expert phone & email support for people which questions on what products to buy – especially useful for men buying gifts for their significant others! Amazing Grace provide all of their lingerie next day as part of their service.
The launch and on-going promotion of the website is being supported by Innovation Visual providing organic and paid search campaigns in addition to the social media and offline advertising that the Amazing Grace team already undertake.
To see the new online lingerie shop from Amazing Grace visit - amazinggrace-lingerie.co.uk