Google My Business (GMB) is a great way for your business to be found in Google search results. If you haven't yet, then you should setup your GMB page. It is free to setup and can greatly improve the search visibility of your company.
There are many reasons why Google My Business is important and there are a number of features included in the GMB dashboard that can help you promote your business. These include adding details such as a link to your company website, adding your telephone number and opening hours, as well as adding posts and photos.
One of the most recent developments in the Google My Business dashboard has been the introduction of an additional option allowing you to add videos for people to view.
The Benefits of Adding Videos to Your GMB Listing
Google My Business video uploads allow you to add a 30 second video to your GMB listing. Once the video has been uploaded it can take up to 24 hours for it to display on the business listing in search results or on Google Maps.
Uploading a video now allows business to promote their products or services in video format, providing a different way to engage potential customers.
Google promises greater mobile support in the future meaning that video uploads are only going to become more important and popular.
How To Upload a Video To Google My Business
To add a video to your GMB listing visit your GMB dashboard click on 'Photos' which will be visible on the left hand side of your screen, and then click on 'Video' at the top of the option menu. Then click the 'Post Videos' option to upload a 30 second video.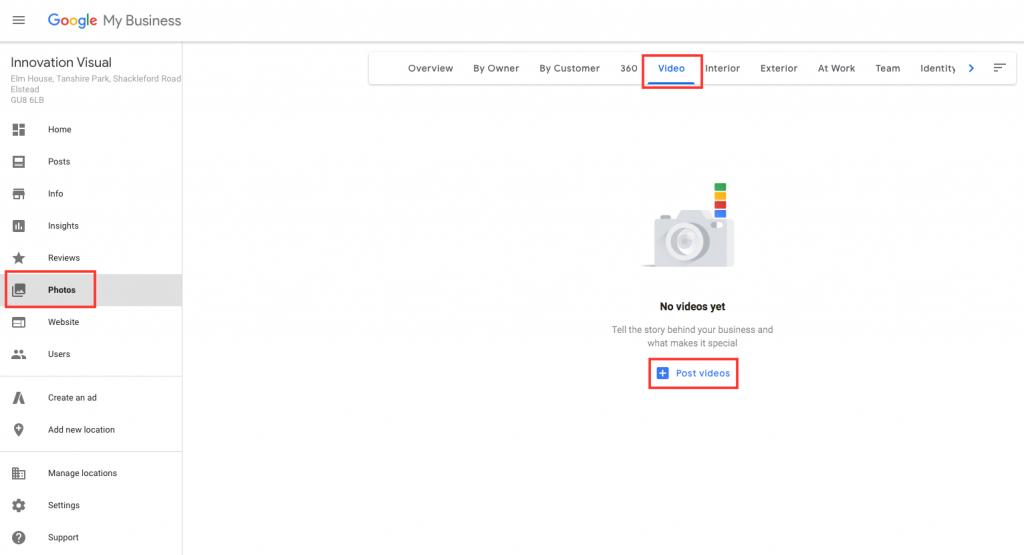 This will then bring up the screen shown below, allowing you to select a video from your computer to upload.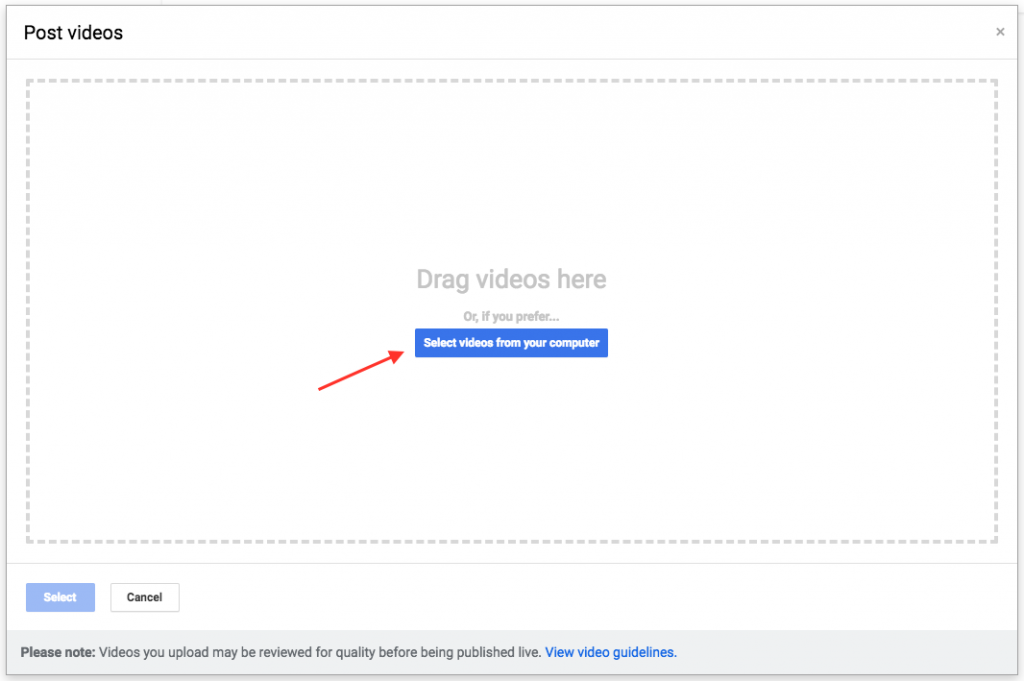 Once your video has uploaded remember that it can take up to 24 hours to display on your listing. The video will then be shown alongside your other photos.
Learn More About Google My Business
If you have any questions about making the most of your Google My Business listing then please feel free to contact our digital consultancy team who will be happy to help you.