This was my 4th BrightonSEO attendance during last two years; I found this edition really interesting and much better (for myself) than the one that took place in Autumn 2017.
The fact is that when you come down to Brighton to be a part of the biggest digital marketing conference in Europe, you will always get high quality takeaways which help you gain a better understanding of the whole digital landscape. There is one interesting thing to mention here – even if the event has an SEO element within its name, it is no longer only about SEO and I believe that it is not just SEO professionals who should prioritise attending.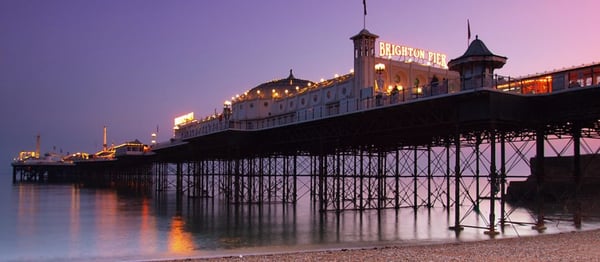 What I wanted to learn about in Brighton
As usual, my interests on the event day focused on the technical SEO stuff. This is due to the fact that I am mostly involved in this kind of activity at Innovation Visual. Therefore, I wanted to see what industry leaders and technical influencers had to say and show the conference attendees regarding developments in technical SEO.
There were many interesting concepts and ideas highlighted during the day. One of the talks that stood out was the keyword research session, which I attended with Emily. We learnt more about some techniques and tips on how the process of keyword research should be undertaken and were treated to two highly experienced speakers: Anna Corbett and Stephan Spencer.
What is HTTP/2 and why you should be using it
There was one technical presentation which made me feel 'warm and fuzzy' from the technical SEO viewpoint. The presentation was Tom Anthony's explanation of what HTTP/2 protocol is and why you should consider implementing it for your websites. In his talk Tom explained very clearly what concepts stands behind the new version of HTTP (which, according to Wikipedia) is a major revision of the HTTP network protocol used by the World Wide Web.
Within the presentation both standards (HTTP/1.1 and HTTP/2) were compared and a road and trucks were used as an example of illustrating the concept of new protocol version. The long story short: the biggest disadvantage of the most popular protocol, HTTP/1.1, is that there could be only one request per file in a connection between a browser (user-agent) and a host. If you can imagine a truck driving back and forth on a single route door-to-door, then the track working under HTTP/1.1 needs to make as many journeys as there are files within the website structure and because there can only be one truck on the road gathering this information at any one time, it means the process is slow.
HTTP/2 gives much more – the idea is that you can have multiple requests live on the same TCP connection. In other words, in this case you can have multiple trucks driving the same road at the same time, which leads to the resources being downloaded faster and without blocking each other.
I could go into far more detail about this technical development, but everything was explained very well and clearly by Tom. If you would like to find out more you can see and/or download his BrightonSEO presentation.
New conference direction: digital marketing, not only SEO!
After attending that technical session and listening to Tom, it occurred to me that BrightonSEO is no longer only an SEO conference. He was talking about technical items which are not a core of SEO, especially taking into account that the implementation of HTTP/2 happens at the server end, meaning there are no web development actions required. Making this change live on your website will help your users as they will be able to download all resources quicker and this should make your website faster – and we all know that website speed is a part of the Google search algorithm. This shows that the distance between SEO and UX is decreasing and many recent case studies have shown that building a fast website is really important nowadays.
As far as I am concerned, the direction BrightonSEO is heading towards is where it should be going. Your digital marketing efforts should not be about pure SEO anymore – they should include many different aspects of making your website more useful and accessible for your users in a better way. I hope the next edition of the conference will be going further down that route and will supply all digital marketers with lots of useful information about how to better deal with the digital marketing mix.
A featured image file is licensed under the Creative Commons Attribution 2.0 Generic license.