We saw today a new style of phishing scam which pretends to be from an energy supplier. With options to see your bill and pay your bill online it can look quite realistic at first glance. However a mouse-over on the links on the page soon reveals that you will be going not to an energy company's site but some random site that has probably been compromised itself to act as a staging post for stolen data.
An example of one of these phishing emails is below but don't for a minute think that they will be restricted to British Gas branding.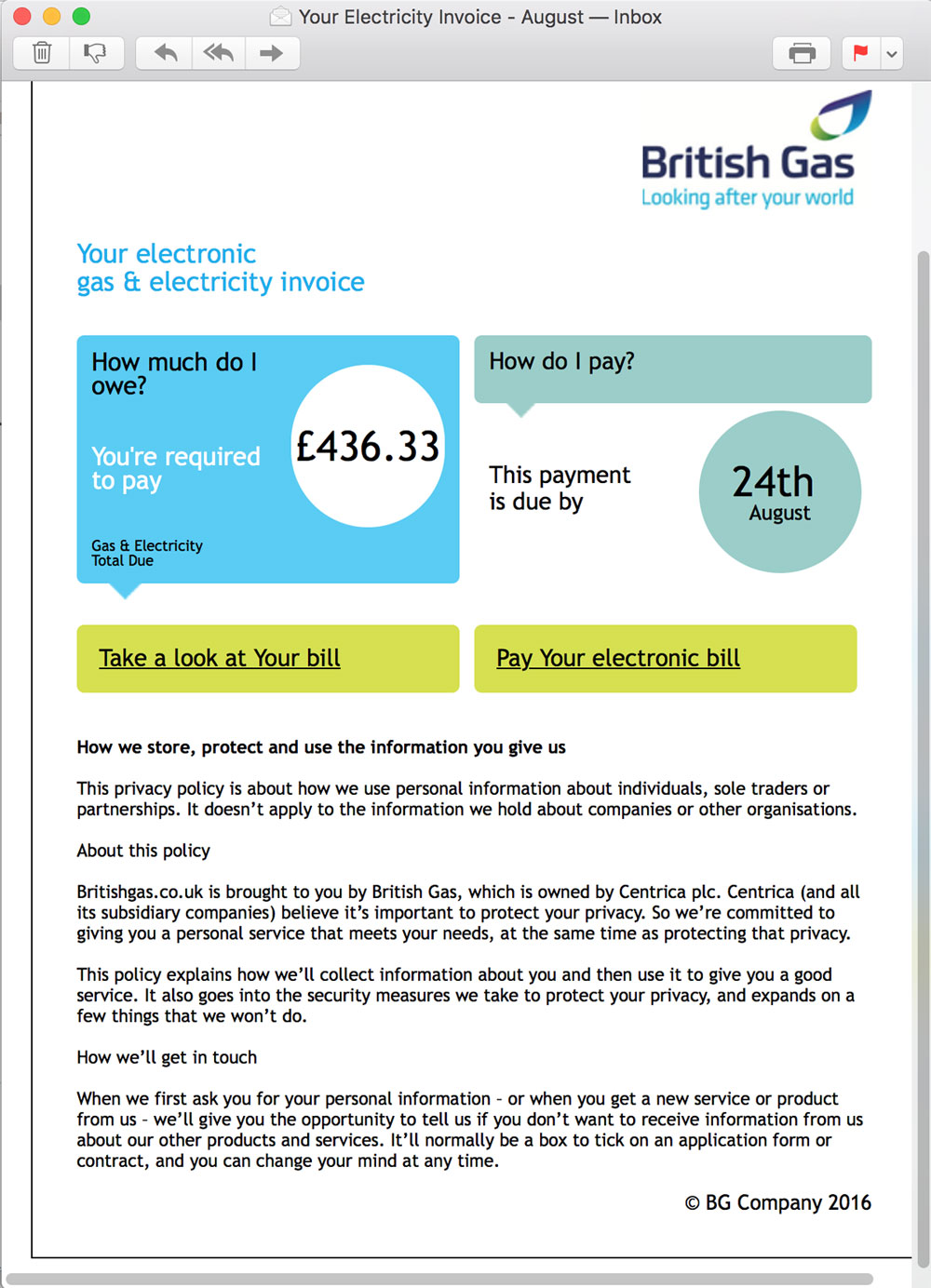 As always it is best to not click on any links in any emails that you have any doubts about. Instead open a new browser window and go to the website of the company that the email purports to be from. If they have something important to tell you then once you log in there will sure to be a message there. If there is no message then you know that the email message is fake.